So after a much warmer winter than last year's, we got to February 20 without anything really sticking. Even last weekend's unexpected snowshower fell, and went, in the same hours. And then this happened.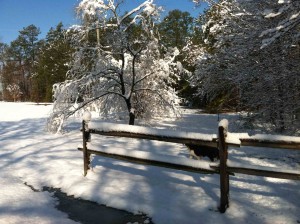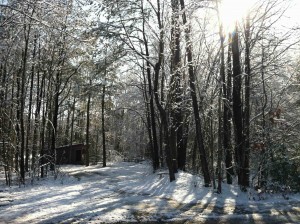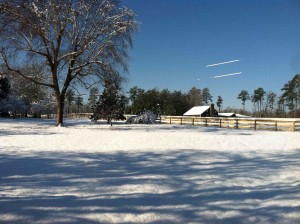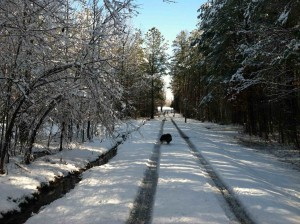 (Border collie in snow…)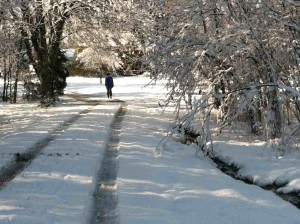 (Teenaged boy in snow…)
The power went out; the snow was heavy and wet and bent the trees (and electric lines) down to the ground. It was cold, and thick, and damp. There were birds in it, building nests.
The day after the snow, it was 55 degrees. Tonight, I can hear frogs peeping in the front marsh, while the last of the snow drips off the eaves.
Liminal. That's what late snow is; at the threshold, not quite in either season, bridging winter and fall and belonging to neither.