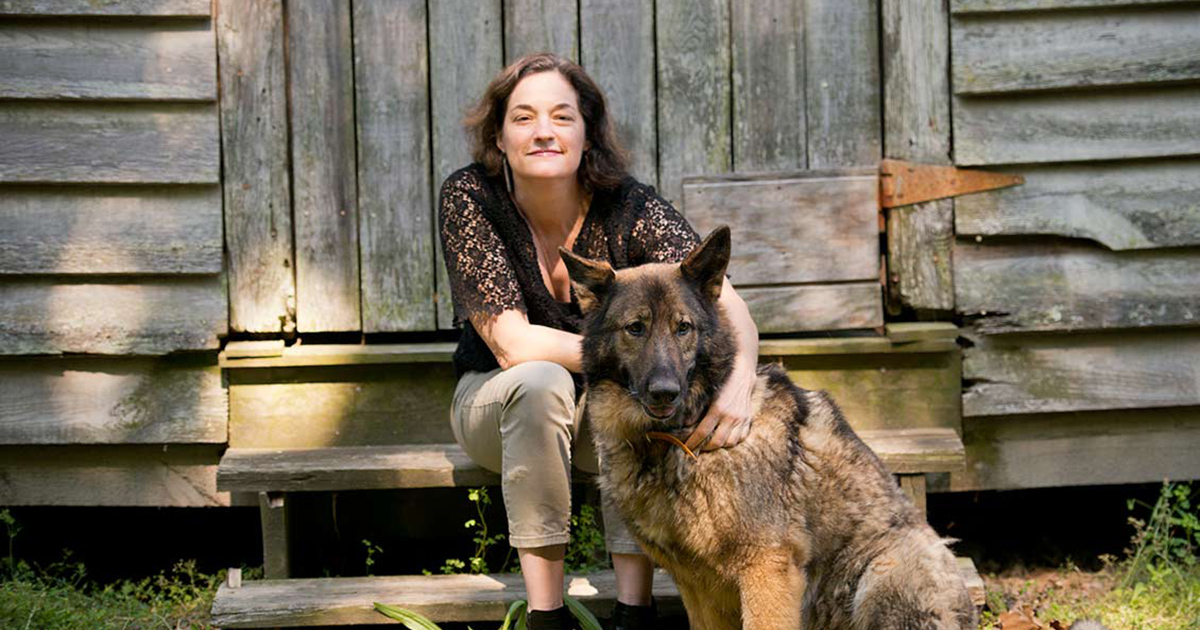 Facebook Posts
It astounds me that phonics is STILL getting pushback. How is this even possible? And yet...

**

"The Units of Study for Teaching Reading, the TCRWP curriculum for reading instruction in grades K-5, is one of the biggest players in the early reading market. A 2019 Education Week Research Center survey found that 16 percent of K-2 and special education teachers use the Units of Study to teach reading...The curriculum doesn't include systematic, explicit teaching in phonemic awareness or phonics in the early grades, as Education Week has reported. The company started publishing a supplemental phonics program in 2018, but marketing materials for the new units imply that phonics shouldn't play a central role in the early years classroom. 'Phonics instruction needs to be lean and efficient,' the materials read. 'Every minute you spend teaching phonics (or preparing phonics materials to use in your lessons) is less time spent teaching other things.'

"But it's not only that the materials sideline phonemic awareness and phonics—they also teach reading strategies that can make it harder for students to learn these skills.

"[The] materials promote a strategy called 'three-cueing,' which suggests that students can decipher what words say by relying on three different sources of information, or cues. They can look at the letters, using a 'visual' cue. But they can also rely on the context or syntax of a sentence to predict which word would fit, the theory goes...In November 2019, [creator Lucy] Calkins released a statement pushing back on those whom she called, 'the phonics-centric people who are calling themselves 'the science of reading.'

"In that statement last year, Calkins said teachers shouldn't encourage students to guess at words. But she did say that students could create a hypothesis based on the context of the sentence."

**

Yup. That's still out there, people. And it works only for highly intuitive students who don't need direct instruction--which is to say, a minority of the budding readers out there.

blogs.edweek.org/teachers/teaching_now/2020/10/lucy_calkins_says_balanced_literacy_needs_rebalanc... ... See MoreSee Less
4 days ago
As someone who works to support ELL children and their families, I can't help but also be furious about the racial inequities perpetuated by balanced literacy and other half-cocked educational theories.
It drives me crazy when people conflate something that experts do--like anticipating words in a sentence--with what we should teach novices.
My son struggled for years with a speech delay that lead to a reading delay. He was in special instruction for reading and they used a whole word approach and he never made progress. In sixth grade I taught him using a phonics program at home and he was finally able to learn to read. I homeschool my kids now and phonics is an important part of our reading instruction.
And how does cueing teach students how to accurately decipher what the author intended to say? We can't have kids making guesses at words, they need to know the exact word that was used because it was selected by the author to get his or her message across. Messy reading leads to messy interpretation, which leads to miscommunication and conflict!
I hadn't even heard of this type instruction until I started working with public schools students whose reading was multiple years behind grade level. A public school teacher told me to teach the kids these cuing strategies. It quickly became obvious the kids had already been taught these "skills." Knowing how to teach phonics, this seemed completely ridiculous to me. More ridiculous than whole word instruction. Why would you teach them to guess, when you could teach them to decode any new word???
I totally agree. Thank you for the hard work you do providing exceptional resources for educators!
I got on a non-profit site that is more in mainstream education this week to see about using it to boost my kids comprehension. The hints for struggling readers had nothing to do with phonics but rather this whole language stuff that I was taught when I was in college for my teaching degree. I was so surprised because I've lived in my homeschool bubble for the past 5 years. I'm so shocked that phonics is still not taught in schools!
Sounds like a manual for how to frustrate your student and make them hate reading. In the middle of teaching my third child to read. Phonics-based reading instruction is tedious at first, but it allows students to quickly become successful readers. I just can't see how continually guessing is helpful- both in reading and in later analysis of other subjects.
This makes no sense when all research-based programs for teaching reading to students with dyslexia are completely phonics based (Orton-Gillingham, Wilson, etc).
Lucy Calkins is well-known for her outdated ideas about reading that somehow became the fad in schools for decades, doing harm to many children. You'd think she'd be a prime candidate for "once we know better, we do better," but she's holding on to her brand for dear life despite the science.
I had a professor point out that you can't get a PhD by writing a thesis on what already works.
One of the reasons I pulled my oldest out of 2nd grade was the lack of emphasis on phonics. She was not a strong reader until I brought her home.
This is outrageous and it is hurting students, especially those with dyslexia.
Same old "whole language"--doesn't work
Everyone Reads Nova Scotia Group I know this article was already posted in the group, but I thought you might like to read the comments here on this thread.
So we've swung back to the '70s and' 80s when I learned "whole language" and thankfully my parents read to us a lot or we wouldn't be such proficient readers!
Making a "hypothesis based on the context of the sentence" IS guessing..... it's just a more educated guess. 🤨
There are also some powerful inherent incentives among publishers to "innovate" because this drives sales of curricula material. If the flavor-of-the-month is frequently changed, a great deal more textbooks, worksheets, handouts, tests, software, and other material can be sold. I don't wish to be cynical, but I suspect it strongly factors in.
I'm using a phonograms program with my 8-year-old who this week was able to read the word "abideth" despite never seeing it before. Not sure how guessing based "context clues" would work when reading the sentence, "The earth abideth forever" or any sentence that's not super simple?
Same with the pendulum of not teaching math facts at all... or not teaching grammar when teaching writing... 🙄🙄🙄
So what do you recommend instead?
My kids used to have a phonics teacher in the classroom in CA who basically came into the classroom and pulled kids one on one and worked with them. This was in CA about 8 years ago.
What is so special that they can be teaching that trumps solid reading skills for all students?
Robin Christine Remember when we were talking about the phonic war?
It's the news of the week! Check out Chapter 26 in the first Story of the World volume for more...

www.nytimes.com/2020/10/19/world/americas/peru-cat-nazca-lines-nasca.html ... See MoreSee Less
5 days ago
Julie Barnes Ferenzi & Erin Powers I know you're both doing ancient history this year. Did you see this?
Cassidy Clark Allison Clark
Awesome! Thank you for sharing!
That chapter was so much fun! We went down a rabbit hole looking at pictures and giggling about theories.
We just read this chapter last week, and I saw this article on CNN yesterday! I was excited to show my kids. So cool when ancient history and current events collide!
I just taught that chapter to my kiddos last month. I love when I can show them how relevant and fun it is to be educated
That is so cool! I remember being fascinated by this story in SOTW.
Thank you for all of your books and your writings. I used all SOTW books with my two children as well as the well trained mind. Looking forward to looking this up.
We had just read this (again) last week when the news broke!
I always say you just can't go wrong with online cat pictures.
Just showed the kids! They did SOTW 1 last year 😊
We studied this chapter last week. Super cool!!
Kelly Austin Reilley if it fits, it sits.
So you know what happened yesterday? The shearer came and PICKLES GOT HER FIRST HAIRCUT. And she was such a good girl. Before and after pictures coming in a minute! ... See MoreSee Less
6 days ago
Play
I think it's so funny how sheep are basically stuck if you sit them down on their bum. It looks so funny too.
Winter is coming and you just stole her coat???
I find this so satisfying to watch.
We just did our Angoras two weeks ago. I made them new jackets from my pajama fabric stash. They looked so cute in their bulldozer/truck-print jackets. I'm always amazed how fast their coats regrow. Two weeks later, and they've got almost an inch if I stretch the coils out.
can't wait to see the sweaters made from that abundance of the wonderful (valuable, expensive) wool 😃😊😉
Pickles is all of us who haven't had a haircut since the pandemic hit. I'd let this person cut mine with those clippers, too, at this point—even lying on my head. ETA, lol at the beginning of the clip I thought she was upside down. 😂❤️
So my 7-year-old boy chimes "is she asleep? she's very good at letting people cut her hair"
I'll have to show this to my children. We just finished reading aloud Farmer Boy and my daughters cracked up over Almanzo hiding one of the sheep in the loft!
I can't tell if Pickles thinks this is torture or a spa day. 🤷🏽‍♀️
So much wool! I can't tell which end is up or where her head is!!
Is there a story behind how Pickles got her name?
It took me a while to figure out where her head was!
Love it! Bauer grammar and Bauer sheep! My kids' minds are a little blown right now. "Wait, she has SHEEP?"
We just read this chapter in Farmer Boy. I can't wait to show this to my duo. Also, it took me a good minute to figure out where her head was at the beginning of the clip. Lol
I'm about to do the same thing to my goldendoodle, lol! Fills a 13 gal trash bag!
I won't lie -- It took me until 1:35 in this video to figure out where Pickles head was.
I wonder if they feel naked and exposed afterward, or just relieved?
This is equally amazing and strangely satisfying for me.
I want to see the finished product!
This is the most satisfying thing to watch!
Load more