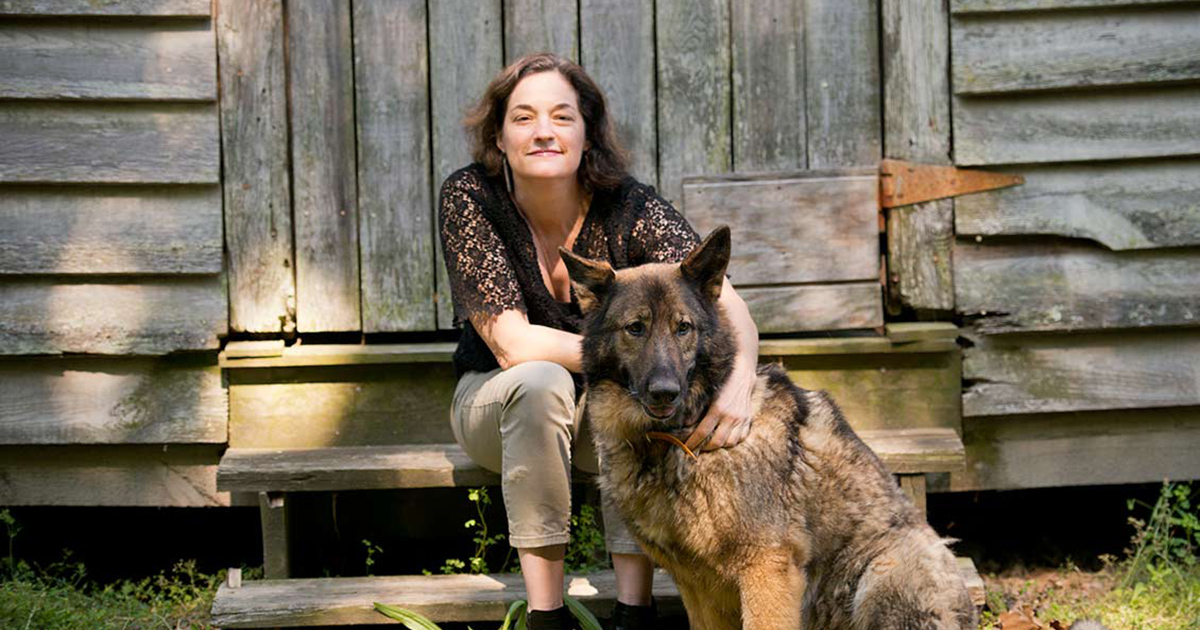 Facebook Posts
Here's a thought, people...

The news over the next week is likely to be disturbing to all of us, no matter what our political stances might be. Let's give ourselves something more interesting to do than doomscrolling and headline-watching.

This week, pick a book that you LOVED when you were a teenager but haven't really revisited since. Reread it. Did it stand the test of time? Do you remember what moved you about it the first time through? What do you see now that you never saw before?

I have such a vivid memory of returning, as a forty-something, to C. S. Lewis's THAT HIDEOUS STRENGTH, which I adored in my late teens and early twenties but hadn't read since. The magic of the world he created was still there, but I was so taken aback by...OK, don't jump on me, all due respect to Lewis...his outright misogyny. The nerve of that woman, to want to earn a doctorate and work instead of having children and taking care of her husband! To not realize that her true value is in being "fresh and pretty"! And when all things start to right themselves at the end, the signal is that she picks up the clothing her husband has thrown all over the floor and goes in to cook him dinner. Yeah...I hadn't seen that before.

ANYWAY, that's not the book I'm going to reread. I've been watching HINTERLAND on Netflix, and the Welsh countryside and language reminds me how deeply I enjoyed Susan's Cooper's THE GREY KING. And I haven't read it for thirty years (at least).

Want to join me? If so, post the name of a book. Next Friday, I'll post my thoughts about THE GREY KING and invite you to do the same for your chosen title. ... See MoreSee Less
1 day ago
I think it's easy to judge people of previous generations by the wisdom of our current generation, so I see why you'd stumble over the CS Lewis norm for his time.
My childhood favorites were anything by Anne McCaffery and Piers Anthony. And, I read Starship Troopers over and over. I think I'll look at that one again, since it seems more relevant to current events.
A book series from my childhood that I love is All of a Kind Family series from Sydney Tyler (or maybe Taylor). Such a sweet series that taught me a lot about Jewish traditions and ceremony.
I am neck deep in reading The Silver Chair (and the rest of the Chronicles) for the CSLewis/Worldviews class I teach, have just finished My Antonia and am starting Fahrenheit 451 for my America Lit class (plus other reading for 2 more classes). So, absolutely no time for another book just now. BUT, if I had the time, I would absolutely reread The Grey King and the rest of The Dark is Rising series! LOVED them as a teenager!
We're having a Dickens audio book fest: Our Mutual Friend, and now Bleak House. He has so many funny parts that I didn't catch when I was young!
I reread Anne of Green Gables and Harry Potter every few years anyway, and they stand the test of time for me. But there are several I haven't revisited in years. I'm going to reread Katherine by Anya Seton this upcoming week.
I read That Hideous Strength as an adult and was....not impressed, for the reasons you stated. Anyway, I want to read the Prydain series to my kids, which I loved as a kid. We'll see if they hold up!
I have Over Sea, Under Stone as my next novel to read. This is an interesting idea. I'll be thinking about this!
I would love to join you, but any book that I loved as a teenager has been well revisited over the decades, as I'm constitutionally incapable of leaving beloved favourites alone. LOL. I could try The Scottish Chiefs. I loved it in high school, but have only read it once since. Does that count? I'll await your verdict.
I think I'll read Many Waters by Madeleine L'Engle.
My husband did a PhD at Cambridge and worked with scholars at Tyndale House. I remember a female academic asking for prayer before for a lecture on CS Lewis and women in his life and writing. "...it tends towards complicated." 😂 I think I may read Harry Potter again! I was really into Ayn Rand and Garcia Marquez in high school, but I currently live within the restricted access zones in Washington DC and can only handle so much.
I just finished reading Jane Eyre for the first time since high school. I loved it as much as the first time, but I still think Rochester and St. John were both jerks.
I loved (LOVED) "Wuthering Heights" in high school. I got on a major Bronte kick a couple of years ago and read or reread all of the major Bronte novels, including WH, and was surprised by how much I wanted to smack Heathcliff and Cathy and tell them to grow up already, for goodness' sake.
I haven't read The Grey King since high school, either! I might have to revisit that. I was thinking of re-reading a Cynthia Voigt book, like Jackaroo. It's been about 30 years.
I'm rereading Lloyd Alexander's "The Iron Ring" with my boys and loving how a king who wants to do the right thing and keep dharma, (and eventually break through the caste system) learns to value everyone and even to take excellent advice from a gopi, a young woman who's officially "lower" than him in social status but who turns out to have the best sense of all of them in the long run.
I just pulled out Christie by Catherine Marshall for this very reason, alongside difficult family news. Need a comfort re-read and distraction in these times!
I'll reread a prayer for Owen meany. And we've been enjoying hinterland- we call it CSI The Shire
Sadly if I revisit books from my high school days I'm primarily relegated to Danielle Steel novels. 😐 The first time I read through my beloved little house books with my children I was struck how differently I viewed Pa. I could not shake the idea that he needed to settle down and stick with something for the sake of his family. 😉
I love this idea! I've been revisiting my childhood favorites with my kids (we just finished From the Mixed Up Files of Mrs Basil E Frankweiler, which was almost as much a treat at 37 as it was at 7). I'll have to think about what I loved most as a teenager—I read so much sci fi and fantasy , but I'm not sure what to reread.
Oh, I LOVE Susan Cooper. But I wasn't reading her in high school, and no, I will NOT go back and read Grace Livingston Hill, nor will I track down any Mary Stewart. However, I recently read 84 Charing Cross Road, and it's such a delight still!
I was just wondering it The Crystal Cave is actually as good as my 13yo self thought it was!
For me, it was The Hiding Place, by Corrie Ten Boom. She recalls her father, calming her anxiety by reminding her that he didn't give her the ticket to ride the train, until just before they got on. So to, our Heavenly Father gives us what we need, just in time, for whatever we face. 🥰
Oh my 24 year old just decided to revisit the Percy Jackson series and is loving it.
Oo, that's tough. Realizing that GSP was a eugenics enthusiast was hard for me. I still love Girl of the Limberlost, but it's rather painful reading her now.
I just ordered the grey king yesterday because ours seems to have gone missing in a move -- how timely! I'm going to be rereading the series.
As I promised, HERE IS WINSTON giving himself a cat bath and considering, part of the way through, whether he should take a nap or keep on going.

Thanks for hanging in there. ... See MoreSee Less
4 days ago
Play
Not everything needs to be commercialized but winston fan tshirts or Winston the unofficial mascot of your stuff would be awesome
He just needs Pickles to come in with a shiatsu massage by playing king of the mountain on his back! 😜 🐐
Thank YOU for hanging in here, with us and for us ❤️ #emotionalsupportsusan
I love 🐄s. Winston is adorable 🥰
I too frequently pause mid task to decide if it's nap time
It's definitely a good season to have a sweet baby like this to watch. Thanks for sharing him with us! <3
Bathing one's round little self is hard work. Good job, Winston.
Maybe you should look into starting Rent-A-Winston. We'd be your first customers. 😍😍😍
Bathing makes me so tired.
Thank you for sharing your photo of Winston. We needed that.
#emotionalsupportcow for the win!
With an udder photo bomb! Thank you for the cow therapy!
I want a Winston t-shirt! So cute!
You know, I've read articles about people paying for cow therapy.
Winston wins the internet today!
"It's as if they think you shouldn't have an opinion because you write about education," a friend of mine remarked yesterday.

He'd been following the comments attached to the two posts below. And he wasn't talking about the ones that disagree with me. He was struck by those that expressed disappointment that I'm "using my page for political purposes," or announced, "I just want to hear about education, I don't follow you to hear your opinions about current events." (Or medicine, for that matter.)

(And I'd add, those that accuse me of hypocrisy, not necessarily because of *what* I say, but because I'm choosing to speak out now, rather than months ago.)

Dear readers: Possibly, you think that I don't have opinions about politics because that has never been a feature of this page.

Here's the thing, though.

I'm an educator, but I'm also a historian. I've spent the last fifteen years studying and writing world history. I am well acquainted with all sorts of political stances, what they achieve and what they sabotage, whom they help and whom they harm, how they can shift the trajectory of a country, what sorts of conflicts they can lead to.

I don't usually express political opinions here because, as a historian, I firmly believe that people of good will can disagree on ALL of the above. There have been very few things, over the decade plus that I've run this page, that I thought were worth posting about, and potentially dividing my readership.

Because, after all, I write for people of all political (and for that matter, religious) stances. The work I've done in classical education, in grammar, in writing instruction, and in history isn't targeted at any sub-group. It's my best effort to be honest, to be truthful, and to be clear. Of course it has biases, because I'm human and we all have biases. But nothing that I write is polemical. Whatever political party you support, whatever faith you hold, however you identify yourself, I want you to have good grammar, excellent writing instruction, the confidence to educate your own children, and a guide to the story of world history. My books stand for themselves, and on their own. You don't have to toe any kind of party line to find them useful.

But there are times when I feel that we've gotten out of the realm of "people of good will can disagree" and into "This is so obvious that I have to state it." So, here goes.

Storming the Capitol was not a protest. It was the violent indefensible act of a small number of extremists who should be prosecuted to the full extent of the laws that we have available. And anyone defending the storming of the Capitol or equating it with past revolutionary acts does not understand history, the American tradition of protest, or the ways in which our elections work.

Joe Biden is the legitimate President-Elect of the United States. You may not like it. Irrelevant.

The coronavirus pandemic is an ongoing, devastating threat. Everyone should distance, wear masks if they can't be distant, and assume that they're contagious when interacting with other people.

Children should never be forcibly separated from their parents by the United States government for purposes of enforcing immigration policies.

If you can't sign onto the four very clear statements above, this isn't a page you should be following.

I'll delete name calling in the comments, just so you know. And tomorrow I'll post a picture of Winston. ... See MoreSee Less
5 days ago
Let's be real, Susan. The grammar and writing and history and general confidence in educating are nice and all, but what we're really here for is Winston. I most appreciate your kind and quick attendance to his social media stans.
Thank you. We've been proudly using your materials for 12 years. My college student reads Story of the World for pleasure still. I'm grateful you took a stance on something so important. You're awesome! ❤
Five years ago I was really scared to use Story of the World given its popularity with the anti science side of homeschool but I'm so glad I took a chance on you. Your audiobooks and curricula have greatly improved our families lives
You are in good company--I follow Right Brained Mom and she is experiencing the same from her followers. As I sit here overseas and watch my country implode on CNN and BBC, I am heartened to know there are wise and kind people to help us reflect and process our fears (because it comes down to fear, doesn't it?). Thank you for your bravery in speaking out, and your goodness in compassionately caring about others.
Go ahead be snarky and condescending. You all are not interested in facts, debate, or discussion. You get what you deserve. That is all
I am, and will be grateful for my entire life and ministry, for the impact and shaping you and Pete and Peace Hill in general had on me when I was in college. Those were formative years and I'm glad to have been under your (plural) instruction and influence. Thank you.
...and as an Educator/Author, writing for more than 50 years in many forms, I'd refer everyone on this page to SWB's (TWTM) 1999 The Well-Trained Mind: A Guide to Classical Education at Home by Susan Wise Bauer and Jessie Wise, now in the Fourth Edition, pages 610 - 61, where - since before 1999 - SWB has clearly and calmly stated both the real reasons for classical education and democracy. Indeed, at the bottom of p. 612, David Hicks (Norms & Nobility: A Treatise on Education, p.20) writes, too: "The average citizen will begin to doubt the soundness of his own judgments. He will surrender his fundamental democratic right to ideas and to decision making to a few experts...[He will] grow lazy in his demand for a high quality of public thought and information. He will doubt his ability to decide the issues shaping his life, and he will take another step beyond representative government in tell nguishing the privilege of self-government by putting himself at the mercy of experts [or Tyrants]. At last, abandong his Western classical heritage, he will resign himself and his children to...a democracy in name only. It's a Chilling Scenario. And these aren't this writers words, these are SWB. Circa 1999, more than 20 years ago. She hasn't changed. Or moved her position or opinion. But, Democracy and her detractors, may have. Indeed, we are discerning truth from reality now.
Thank you for speaking up, Susan - it gives those of us who feel like outliers in our communities encouragement to hear your perspective and thoughts. And hopefully it gives others something to think about as they're trying to sort out their own thoughts on this whole mess.
Thank you, Susan. Please know there are many of us conservative Christians speaking up for truth and sanity in our circles.
I have been an SWB fan-girl for almost 20 years of homeschooling! I always said that anyone who makes BOTH sides angry is probably pretty balanced. I don't agree with everything you say politically, but i certainly think you have earned the right to say whatever you want on your own account! 😂😂. I'm a big girl and know how to scroll past things that I don't agree with. I appreciate hearing opinions that don't agree with mine from people I respect.
Thank you! I started following The Well Trained mind back in 2005ish when I was mormon and couldn't be let into our local homeschool group because they didn't consider me Christian. I loved that you took a secular approach to education! I homeschooled for about 10 years, and no longer do so, but was happy to find you on Facebook a few years ago. I think people who don't know history are doomed to repeat it and this last year has shown that clearly. So keep speaking up!
Facts are facts. A good working knowledge of history and civics should certainly make clear that this current administration is anything but normal. There are myriad examples of similar situations throughout history. They have pretty much never worked out well.
Thank you ❤️ I married a conservative despite being deeply liberal (he has since evolved 😂) but I love and value the mindset of conservatives. This current lunacy has truly moved past the point of "people of goodwill" disagreeing. I am with you. If anyone takes issue with any of those eminently reasonable, decent, logical stances - vale 👋
100%. Thank you for this statement. It makes me feel good about continuing to use the materials I've been using since we started homeschooling when my 22 year old college senior was a 2nd grader.
Beautifully stated, as usual. 👏🏻 I can't believe these things have to be said.
I've been using your history materials for five or six years now, but it never occurred to me to see if you had a Facebook page. Interestingly it was brought to my attention due to someone's complaint in a homeschool group. I was delighted to find you sharing these viewpoints. Thank you for speaking up!
I've followed your educational materials since my oldest son, who graduates this year, was a preschooler. I've fangirled you at homeschool conferences. 😊 I am grateful for the ways your books have enriched my children's education (and my own!). But, your statements over the past year, regarding the pandemic and the political unrest we are living through, only make me love you more. ❤ I am grateful you speak out, and I want you to know that it helps give me courage to do the same in my own small circle of influence.
Love your Story of the World Series. We are living in historical times, so I agree with you. You are a historian. We must educate our children to make intelligent choices when it comes to protests. My father raised me walking with Cesar Chavez, peaceful marches. Never violence. That is what educate my children. These current events are unlike our way of thinking. It's historical.
I agree with 3 of the 4 things you stated. I still follow you and continue to use your materials. Also I enjoy reading your opinions even if I don't agree. Education is never neutral. Who ever agrees 100%? Keep your head up and keep posting your opinions!
I'm still waiting for the adult version of volume 4 of Story of the World.... 🙃
As a Christian homeschooling mom who has lived overseas, traveled widely, adopted internationally, and studied through to completing a doctorate I have felt like an outsider in most of my "worlds" this year. I've been called an elite by people who grew up in the same neighborhood and attended the same coops, and had my faith repeatedly questioned should I question any part of the party line. More conservative (well, fiscally conservative) than my professional friends and more liberal than most homeschoolers in my area... It is a breath of fresh air to find reasonable minds among those I respect. Watching certain pastors, podcasters and authors repeat the baseless talking points of a fringe has been disappointing and sometimes frightening. It's nice to read your even handed posts, even when the more vitriolic comments are bound to crop up. It's been an encouragement, so thanks for sometimes sharing those thoughts, as well as Winston.
We are accidental homeschoolers this year due to covid and so glad that your curriculums are out there! Thank you for all the hard work you have done. Your posts about politics recently have been well thought out and completely reasonable. As you said, if people don't like them, they can leave. Your posts about the ongoing pandemic are based on the scientific research we have available and I am so glad to see this on one of my "public figures" pages. As a physician, I mostly interact with friends and colleagues who understand the depth of this disaster, and it is painful to see denial and conspiracy theories. Thank you for your posts!
Given the amount of comments, this likely won't be read. I could be wrong, but I don't feel like people don't want you to have opinions. Quite the contrary, everyone is entitled to their opinions. I *think* some people have their feathers ruffled because every person and every company has decided to publicly take "sides" on social media. Sometimes, I just like to shop at a business, and I don't really want to know their opinion on every.single.headline. I just want to shop for clothes, or shoes, or books without having to engage politically. I think people view your page as a "curriculum," and just want to use your products, rather than reading political statements on FB. Again, I am NOT saying you shouldn't have an opinion, or be able to state whatever it is you want to on your page. It's just feels so discouraging all the time for everyone to constantly take sides on every issue on FB. It's overwhelming. I think that's why people enjoy your farm posts. It's a breath of fresh air and a break from the constant divisiveness on social media.
I sign on to those four statements you made above, though I have disagreed with you in the past about different issues. And what I've liked best about the disagreements was the conversations had, not only with you but others on your page, that give one consideration. Even if a mind isn't changed, it needs exercise and challenge to grow. Never stop giving your opinion. And I pray, people with the wisdom to discern when it's a simple disagreement worth discussing instead of something personal, stay on your page. I like learning from them.
Yes, yes, yes. Now, if we could discuss Volume 2 of Story of the World... Just kidding. I'll discuss our differences with my son when we listen, but we are very grateful for the resources you've provided for parents to educate their children. Humans aren't monolithic, but some things are so outrageous that a writer and historian should be able to comment in real time! Really, even a discussion of the Medieval period can be contentious, so readers need to get a grip! Thank you for all you've written! Keep up the great work!!!
Load more