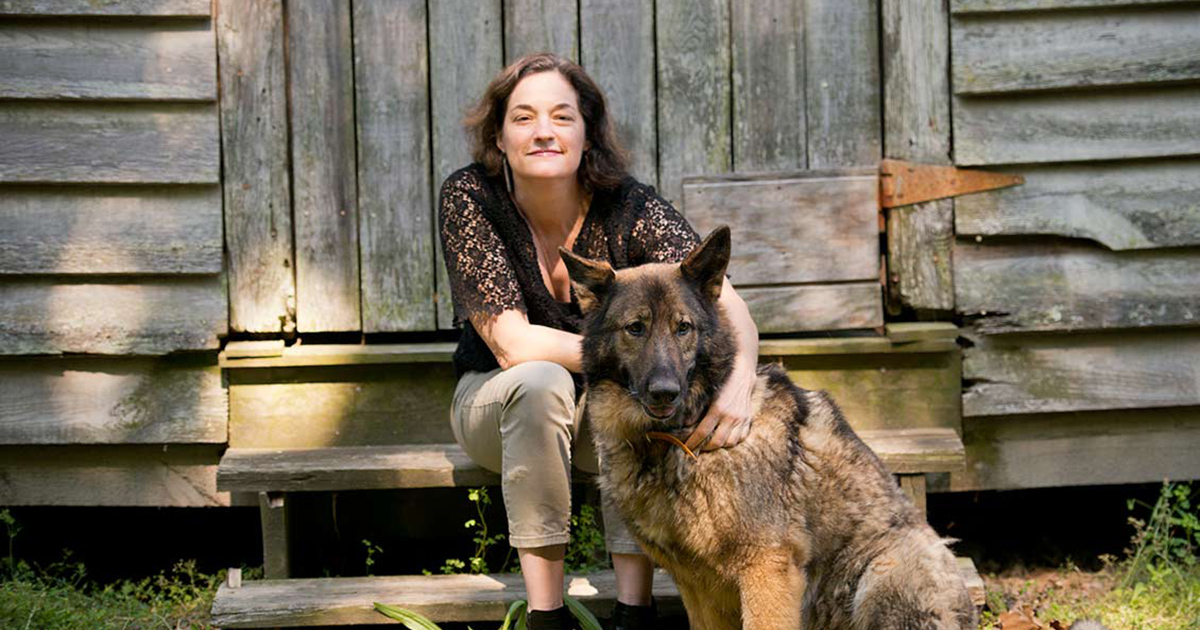 Facebook Posts
I don't know what the answer is, but this is one of the best pieces I've read on why our continually-filling email boxes are freaking us out.

**

The need to interact with each other is one of the strongest motivational forces that humans experience...The flip side of an evolutionary obsession with social interaction is a corresponding feeling of distress when it's thwarted. Much in the same way that our attraction to food is coupled with the gnawing sensation of hunger in its absence, our instinct to connect is accompanied by an anxious unease when we neglect these interactions. This matters in the office, because an unfortunate side effect of overwhelming e-mail communication is that it constantly exposes you to exactly this form of social distress...

As long as we remain committed to a workflow based on constant, improvised messaging, we will remain in a state of low-grade anxiety. To return to our motivating question, there are many reasons why e-mail makes us miserable. It creates, for example, a tortuous cycle that increases the amount of work on our plate while simultaneously thwarting, through constant distraction, our ability to accomplish it effectively. We're also, it turns out, really bad at communicating clearly through a purely written medium—all kinds of nuances are lost, especially sarcasm, which leads to frustrating misunderstandings and confused exchanges. But lurking beneath these surface depredations is a more fundamental concern. The sheer volume of communication generated by modern professional e-mail directly conflicts with our ancient social circuits. We're miserable, in other words, because we've accidentally deployed a literally inhumane way to collaborate.

**

www.newyorker.com/tech/annals-of-technology/e-mail-is-making-us-miserable ... See MoreSee Less
In an attempt to work more effectively, we've accidentally deployed an inhumane way to collaborate.
1 day ago
I recommend Cal Newport's book Deep Work. It's helped me change my habits during the work week so I can focus my attention on my work.
It's an incredible piece. Can't wait to get my copy of Cal's book.
I'm overwhelmed by the email. There are not enough hours in the day to stay even, let alone catch up.
Yes!! I feel this so much!
This is why I have set times to check my email. If it's truly urgent, they'll call. Otherwise, I'll get to ya when I get to ya.
Email is the ultimate "hey let me high-Jack your to do list" tool ever invented. Professionally, when necessary, I set limits of people of when and how I check it. I don't do this to be a pain but to be available. You will have my attention at this time but not that. Also. I don't have email on my phone. Period. If someone really needs that access to me they have my number and understand not to abuse it. 100% true: every boss and co-worker that has reacted negatively to this minimal boundary setting has reacted aggressively to me and within three months, the relationship is over. But yeah. Email fatigue is real.
It's a never-ending battle for everyone. Multiple accounts just makes it harder as important messages end up in the 'wrong account' and go unnoticed.
I think this is a missed opportunity. The pandemic could serve as a time for schools to seriously rethink--and ideally, reboot--their dependence on flawed, inaccurate standardized tests.

Not to mention that taking standardized tests remotely is going to introduce a whole new element of unreliability to the results.

**

The Biden administration said Monday that states must administer federally required standardized tests this year, but schools won't be held accountable for the results — and states could give shorter, remote, or delayed versions of the exams.

The decision means that schools will have to find ways to safely administer tests to tens of millions of students, many of whom are still learning remotely. It's the first high-stakes decision for the Biden education department, coming even before its secretary of education nominee has been confirmed, and a signal that the new administration sees test score data as part of its strategy for helping students recover from the pandemic.

"To be successful once schools have re-opened, we need to understand the impact COVID-19 has had on learning and identify what resources and supports students need," Ian Rosenblum, acting assistant education secretary, wrote in a letter to state education leaders...

Opponents of testing this year have emphasized that it will prove logistically difficult and won't be a good use of instructional time. Some testing critics also hoped the pandemic would lead to a de-emphasizing of standardized assessments over the long term.

"It is a frustrating turn to see the administration ask states to continue requiring assessments during this tumultuous school year," Randi Weingarten, president of the American Federation of Teachers and usually a close Biden ally, said in a statement. "We have always known that standardized tests are not the best way to measure a child's development."

**

www.chalkbeat.org/2021/2/22/22296173/biden-administration-state-tests ... See MoreSee Less
5 days ago
"Won't be held accountable for the results"? So basically stress the kids out for no reason. Are they still going to be used for promotion? 😒
That's disappointing. I feel like it's so the education department has an idea of what's going on this year with kids, but at the same time, that's not a good measure of what's going on with kids at all.
Here in Alberta kids are allowed to skip their diploma exams and all standardized tests have been waved
One of the arguments for no standardized test this year is that it takes away from instructional time. (That applies every year but let's set aside logic.) Parents at our local high school are opposed to CMAS (Colorado Measure of Academic Standards) but welcome the return of on-site school day AP, SAT and PSAT testing. Go figure.
With all those concessions, they're no longer standardized. Our county's kids will take them in class. But just down the road, they've been virtual all year. There's nothing standardized about that. I've never been so glad to have been a weird homeschooler. And there are many more joining the ranks.
It seems like the current way that the school system operates in this country is so firmly intrenched, that people either cannot imagine or have no desire for change. It is very sad, because it could be so much more innovative and individualized. Imagine families being given school funding dollars and being able to choose what educational opportunity is best for their children: Homeschooling, traditional brick and mortar, learning pods, co-ops, online learning, private classes.
I sort of understand wanting to see if students test scores as a whole drop to see if distance learning has provided the same base level of information. It may help improve distance learning and seeing what districts are doing better than others.
I too have hoped it might spark a total reset, but not seeing it as yet. Some, but not enough for the complete overhaul that is needed.
Just stand back at a safe distance and watch the demolition.
Standardized testing has never been about what's best for the student.
My school does Star testing for math and reading. It was a nightmare trying to organize that testing online. And yes, the results are unreliable. My district is opening after spring break. We can do the testing in person. However, I would prefer we use that time for other things, like letting the kids spend time together after being isolated for a year.
I think this one falls under the heading of "thank his wife". No different than letting Michelle Obama screw up the school lunch programs and throw money down the disposal.
Absolutely agree. Missed opportunity for big change - the kind of change which is much more difficult to implement when maintaining status quo is easier.
Unfortunately we've seen time and again that to expect responsive decisions from the system is disappointing at best, and probably leans more towards destructive. Yet, because of the huge investment of tax dollars and a dependence on government for the best answers people still hope and believe it can happen. The trouble is, if it ever does happen it will be too late for the kids currently in school. I recently heard from a friend that she no longer felt homeschooling was overall good for children (influenced by her daughter, a child psychologist) and that the public schools should be able to provide the best option for kids. When I pointed out that the best year in school for one of her children was the year he was homeschooled by his stepmom, she admitted that he never would have learned to read if it wasn't for that year. Some people cannot see the best answers when it's directly in front to of them. People like to tout evidenced based answers until those answers don't align with a narrative. It's all maddening, but when your own kid's future is at stake, don't wait around for answers only from the system - trust yourself to figure it out.
What happened to locally run schools? The feds have no business, nor is it their role, to dictate to states. Ugh
This is rubbish that they'd imagine the results of their tests to be remotely valuable. I agree with your idea.
What's the point of administering the test if the school isn't held accountable. Isn't the point of the test to determine if the school is doing its job
It's not really hard to do it at home.. you can even order one yourself and spent a day with a child
Parents can opt their children out; this has always been an option. I hope many of them choose to.
Great analysis of this. I, too, was disappointed when I heard that news. 😔
As a teacher that's been teaching remotely all year and a parent of kids that have been learning at home all year, it's so disappointing. I had high hopes for him as an "education" president but this just dashes those. It's unethical and unequal to expect kids to take these high-stakes tests this year. And I'd argue any year, but especially this year.
Parents had better hold on tight to their rights. Big Government is prowling around your children.
It'll be testing the parents. Tech issues - seriously stupid.
The question we really need to ask here is: whose pockets are getting lined?
Well, homeschooling will be the new normal. The education system needs so much renewal and renovation. Wow.
WE ALL NEED TO DO THIS and compare answers.

Time and contemplation acceptable, Googling definitely NOT.

lithub.com/how-many-of-the-100-most-famous-passages-in-literature-can-you-identify/ ... See MoreSee Less
5 days ago
I couldn't get the answers to show up on my iPhone. Some of these I got immediately (Pride and Prejudice and the Bible). Some do these were familiar but I couldn't place them. Some of these I had never heard in my life. I wish the answers had worked because I really wanted to know some of these.
I was surprised not to see any Dostoyevsky, L'Engle, C.S. Lewis, Chaucer, or Mark Twain when there were many poets and authors who were repeated two or more times. I got 45 confidently and felt like I could have gotten another 20-30 if I were given multiple choice answers. I have to admit I have not even heard of 10-15 of them!
I got 42, but that's self-scoring, since I couldn't get the "reveal" feature to work.
Only 28 for author and book. If this had been multiple choice, I think I would've done better. There was a lot of, "I KNOW this...oh well..."
61 but I only counted it if I knew the author.
Happy to take a book quiz. Not willing to wrestle with this one's unfriendly format. Definitely not willing to keep track of my own answer count.
I did a first pass and got 42...I think I will remember a few more when I take another look. Some were so familiar but I just couldn't place them!!
Sixty Eight. As it started with the first five it felt really easy and then kind of went downhill from there. Felt like The Bible was a gimme towards the end.
Twenty-two. I was judging by knowing either the author or the work.
I gave myself 1 point for author, 1 point for title (so max 200) and got 81. Or 36 out of 100 where I got author AND title correct. Several poems I should've remembered, and many novels I haven't yet checked off my to-read list!
I scored a whopping 30. A good bit of the other passages I recognized, but could not recall the author and/or title.
LOLOLOL! You might not get the ADD homeschool moms in your sample set, I made it to question 3 (score 100% on authors, 1/3 on titles) and lost patience with the whole "click on the blank area" process. Lithub needs to partner with Buzzfeed or something to make the quiz easier! 🤣<— trying not to use the "cancelled" emoji, is this one better? I don't have a teenager yet, not sure. . .
Load more