Facebook Posts
Thought some of you experienced home educators might enjoy this...

"Annette Berg has been home with her children over the last three weeks, as the nonprofit where she works as a doctor is also temporarily shut. Every weekday morning, Dr. Berg sits her youngest child, age 7, at the dining-room table equipped with pens, paper and laptop, while her 12- and 14-year-old work from their desks.

"She said it is a challenge getting everyone to stay focused while they go through assignments from the German-Swiss International School the children attend. Each day brings hours of unavoidable screen time.

"'I'm no good at math,' Dr. Berg said, adding that a recent discussion about solving a math problem escalated into a quarrel. 'It's basically the parents who have to organize the learning,' she said, though she is thankful some lessons are being conducted live by teachers via Google Hangouts. Taylor has struggled to help her kids with fractions and long-division problems—'I only vaguely remember doing that at school'—and has caught them watching videos on YouTube during lesson time...

"Teresa Liu's 3-year-old son Zachary started online classes this month. In video meetings, his preschool teachers told stories in English, Mandarin and Cantonese and talked about the importance of wearing masks and washing their hands.

"Zachary paid attention for the first few minutes, but when teachers asked questions to other children, he lost interest and left his seat to climb on chairs and the table..."

Yep, it's a challenge, no question.

www.wsj.com/articles/coronavirus-prompts-a-whole-city-to-try-home-schooling-11582734458 ... See MoreSee Less
4 hours ago
It's not for everyone. 😂 I love the kid climbing on the chairs and tables. My youngest spent a lot of her lessons upside down. It's amazing what she was able to retain with all that blood rushing to her head.
I was just doing long division last week and had to re learn some steps. Glad to hear a Dr. Had the same problem. 😄
3 year olds should not be doing "school " yet, period. There- solved that problem 🤓😁 & We love homeschool! 👍🏽♥️
Yes, it does take a while to come to terms with being one's child's primary educator, especially when modern education systems lull us into believing otherwise. Homeschooling- even tele-schooling- requires wrapping one's heart and mind around that. I saw this pattern many times while running a homeschoolers' group for expats - some folks who are forced into home education for a season just never seem to be able to get it. I do wish these folks well - it's not easy!
Definitely a challenge! BUT. Most homeschoolers I know aren't trying to engage a 3-year-old with online classes and for almost everyone, a routine or activity is much more difficult if it is out of your ordinary. This is not what homeschooling is like for years...
They're not actually homeschooling but teleschooling. I teach these students English online and get more info from parents and more fluent students. Their regular school teachers are sending videos and instructing live online. Then they get to chat a few minutes with their classmates. Parents aren't really teaching but guiding and making sure they are getting their work done. But teleschooling is probably opening some parents' eyes to the virtues of what we consider homeschool in the United States. Other parents are really not happy and complaining about being required to be nannies and teacher's assistants.
Well, if the school is choosing the assignments, they have a little less wiggle room than the rest of us. Online lessons for a 3yo? Only when THEY want it! And no combining subjects for them, poor dears. But I bet they find a groove ... right before they have to go back. (Me, I've just found myself relearning trig because my son's dual enrollment class is using higher math than he's studied, and ack! I was actually pretty good at trig, but it's been decades since I used it ... at least I taught myself to believe I was good at it, though, so I'm not so scared to try for him. And once I get some of it, he usually can carry it through. The funny part is, I *have* to do it paper and pencil style and he has to do it computer style, and then has to turn it into a program, because it's an engineering programming class. So our styles are SO incompatible!)
Actual words I've said this week: -"Would you please stop dabbing and do your math?" -"Yes, I assigned you diagramming. You need to practice prepositional phrases." (Brother piped in with: "Just wait until next year when you have to diagram subordinate clauses!") -"Why are you shirtless while doing your spelling?" It would be hard to jump in in the middle without plans.
I feel sorry for them being thrown into it not of their own choosing.
Is anyone else wondering why a medical doctor is struggling with fractions and division? That is basic math that physicians use daily as they evaluate patients and write prescriptions. The doctors I've encountered can do it in their head. They have to understand chemistry-more math- to understand medications. Very odd.
Hong Kong has all the children doing school from until March 7 currently.
Anti-social weirdos. I mean, look at their shoes! 🤣 (please someone remember what I'm referring to!)
While there's always a learning curve for newbies, as well as reality (active, bored kids), another common denominator in every one of those examples is that they're doing (mostly or all) *online* schooling.
"... a recent discussion about solving a math problem escalated into a quarrel." Bwahaha!! Yep -- that's classic homeschooling!
You have to wonder if this will end with more families sticking with some form of homeschooling in the long run
Heh. I called my homeschool 'Couchtop College' for much the same reason.
Online lessons for three year olds... 🤦🏼‍♀️. I'd be struggling too.
This is a scenario my family has talked about!
Thanks so much for posting this!
Thanks for posting the text for those of us who don't have WSJ subscriptions!!
I tried "zero inbox." It was a DISASTER.

Because of this...

"...managing email can seem like a productive way to spend your time, but it's really not. 'It's important to remember that email itself isn't work,' says Avery Swartz, founder of Camp Tech and author of the forthcoming book See You on the Internet: Building Your Small Business With Digital Marketing. 'Spending hours a day organizing your inbox can feel like an accomplishment, but it rarely gets you closer to achieving your goals. Sometimes it's more important to step away from your messy inbox or just learn to live with it.'"

EMAIL ITSELF ISN'T WORK.

Important to remember that. To repeat it numerous times. At numerous points during the day. (And the other suggestions in the piece are also useful.)

forge.medium.com/its-fine-to-have-77-000-unread-emails-929aea82d578 ... See MoreSee Less
2 days ago
This doesn't bother me one bit! I haven't missed anything important either. Most of my friends text me. Older family members only call. I have alerts set for my daughter's ballet studio. I have separate emails for different purposes: personal, bills/accounts, and junk mail. If I'm at a Joann's or Barnes and Noble and need a coupon, I can search for that by using a keyword. I see no problem. 😊
The first step is to turn off that counter badge! No way do I want to see that number every time I look at my phone. Mine is over 300,000, now. Doesn't bother me at all, as long as I don't have to see the number. It's just a river that rolls on by. 💁🏻‍♀️
I just can't handle having the red notification buttons. They drive my ADHD-brain batty Learning how to turn them off was a game-changer.
Why do people stay subscribed to things? I clean out my email once a week and it doesn't take hours. The idea of having tens of thousands of unread emails makes me itch. Stopping it before it starts by not accepting daily emails from every merchant I've ever done business with helps. Just as most of the paper mail I get goes straight into the recycle bin before it has a chance to cause me headaches by cluttering up my desk.
oh my, that would drive me crazy. I have multiple folders. I delete all the garbage daily, answer and move to folders as soon as done. Main in folder is for in progress stuff. Takes maybe 10 to 30 minutes depending on the day.
Drives my husband crazy, doesn't faze me at all!
As someone currently sitting on 16,022 emails that periodically spends hours purging it down to a few thousand, thank you.
I used to try to delete emails I didn't want to keep. Ugh. Too much work. Now they build up and I don't care.
Ok. We may be wired differently. I love inbox zero.
I don't know why you keep the mails you are not going to read. Just delete them. I don't believe that their presence doesn't bother you to some degree.
It's someone else's claim on your to do list
Oh my goodness I am set free.
I have over 57k on gmail and much more in hotmail. 🙌🏼🙌🏼🙌🏼🙌🏼
Yay! Finally permission! I'm a person with an enormous amount of unread emails. Every year or so I take a day to bring down my inbox - unsubscribing, deleting etc. When I tried to keep on top of it, it was a half hour every day to manage that days influx of unnecessary stuff. 30 min x 365 or 12 hours once a year. My way is more productive!
Very encouraging and inspirational! Have already applied some things I'd "forgotten" this week to great "success"! Thank you!
It was great meeting you.
Thank you for coming to Austin! It was great hearing you in person. ❤️ Your book was the reason we decided to homeschool instead of sending our oldest to kindergarten. Now that kid is a 10th grader!
Thank you for sharing your time and wisdom with us.
We loved meeting you! Thank you for spending time with us!
Load more
Today it rained and the farm was grey and muddy. I wrote about the origins of smallpox and measles. I saddled up my baby horse and walked her twice around the barnyard. I read. Now I'm watching The Office and eating chicken and biscuits. A good ordinary day.
Release day! The Revised Edition of @SusanWiseBauer's THE STORY OF THE WORLD, VOLUME 3: EARLY MODERN TIMES is now available wherever you prefer to buy books.
https://www.amazon.com/dp/1945841443
If you don't follow @TwoPaddocks, why don't you?
Twitter feed video.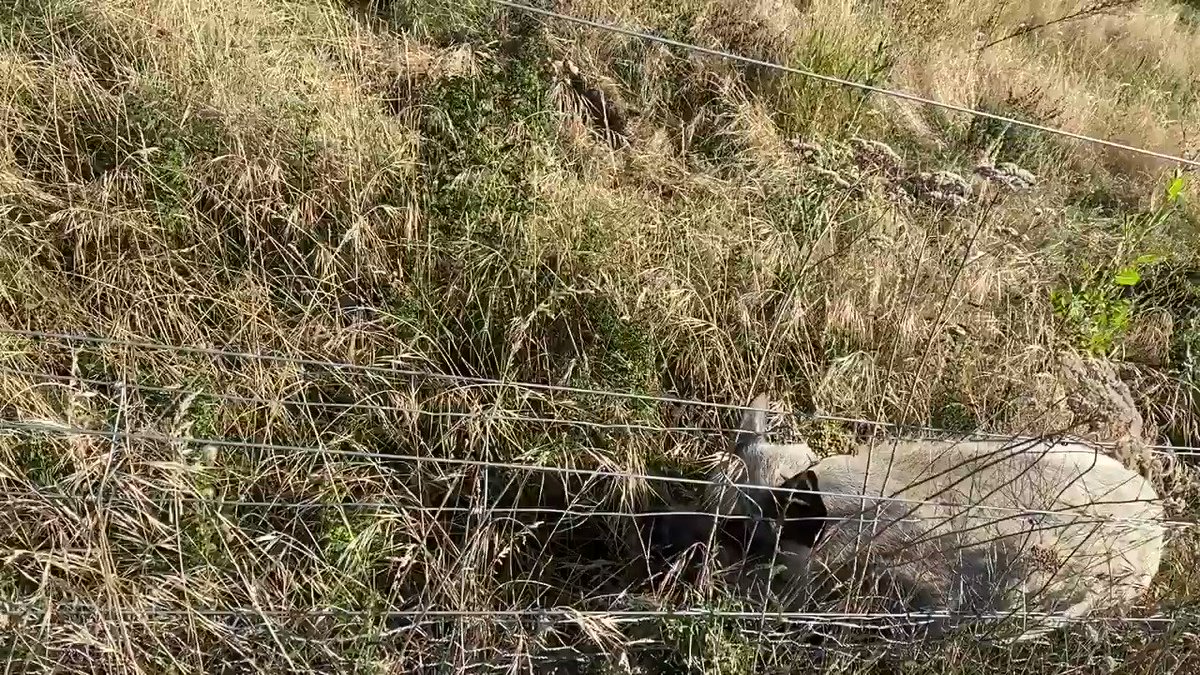 Sam Neill
@TwoPaddocks
The Song of the Goodbye Pig. Listen carefully . Translation-

'Sam . Don't Go .
I miss you so.
Wait. Go slow.
My friend , you know....
...
Ok. Bye '
This looks so much like Plague Inc. that although I wasn't creeped out before, I am now.

https://www.nytimes.com/interactive/2020/02/21/business/coronavirus-airline-travel.html
Load More...