This past Friday and Saturday, we hosted a writing workshop here at the farm.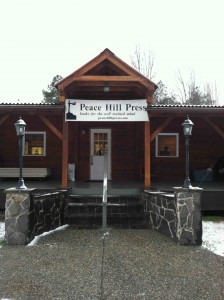 Although we put together a tenth-anniversary Well-Trained Mind conference in Williamsburg when the third edition of The Well-Trained Mind came out, this is the first time we've done something here at home. Space was limited, as you can see…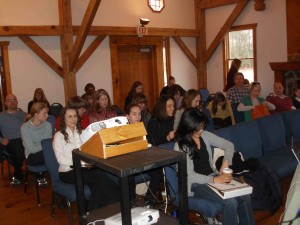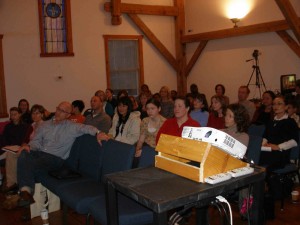 so we limited registration to 100 people.
We planned the weekend workshop to coincide with the release of Writing With Skill, Level One, which is the first book in our four-book middle grade series. Writing With Skill is the next step after our elementary series, Writing With Ease. (If you want a brief overview of my writing philosophy, you can read it here.)
Of course, the problem with planning a February workshop is that it happens in, you know, February. And after one of the warmest winters we've had here in Virginia for quite a while, this is what happened during the last workshop.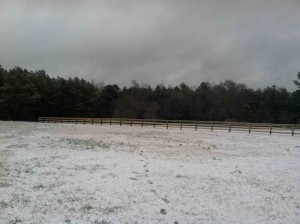 (Our attendees, fortunately, took it in stride.)
I presented four workshops: an overview of the writing process, plus one session each for elementary, middle grade, and high school writing. I also did three hands-on demonstrations: narration and dictation with elementary students, outlining with middle-grade writers, and topic brainstorming with the high school students.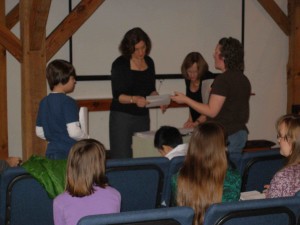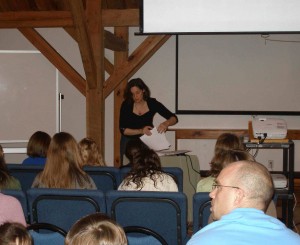 All of the sessions will be available shortly on DVD and as audio files. So stay tuned, if you're interested, and I'll let you know when they're ready. In the meantime, if you'd like a preview (or if you were there), you can have a look at my workshop slides below.
Writing Middle Grades PHP 2012