Following on our leap into sheep-and-wool-goat raising, we went to our first livestock show this weekend: the Eastern Angora & Mohair Association Fall Show at the Shenandoah Valley Fiber Festival. Emily showed her much-loved colored Angora, Clover, in a very large Kid Doe class. And check her out!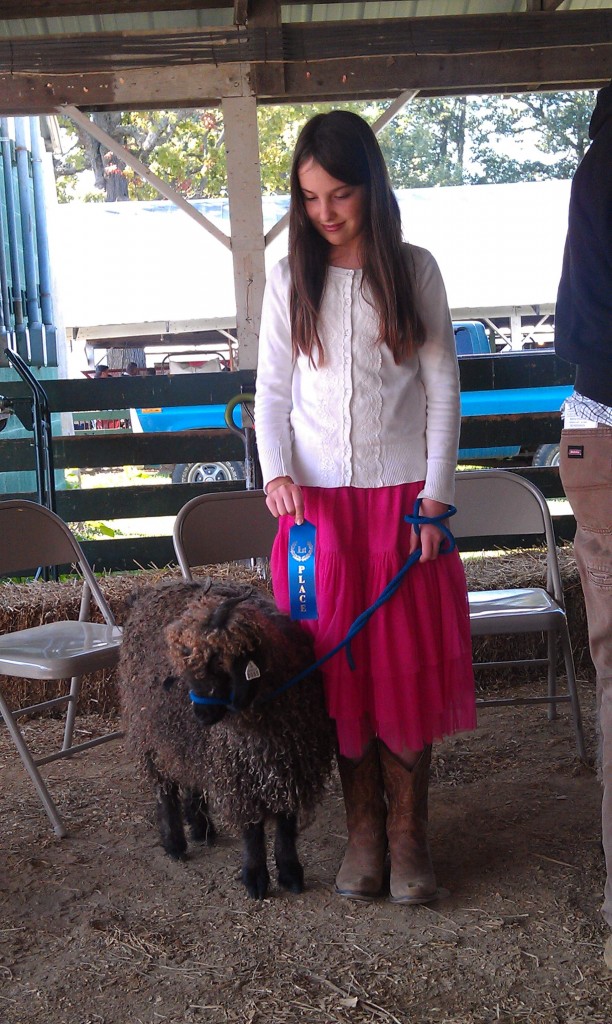 And then Clover won Reserve Champion Doe for the entire show.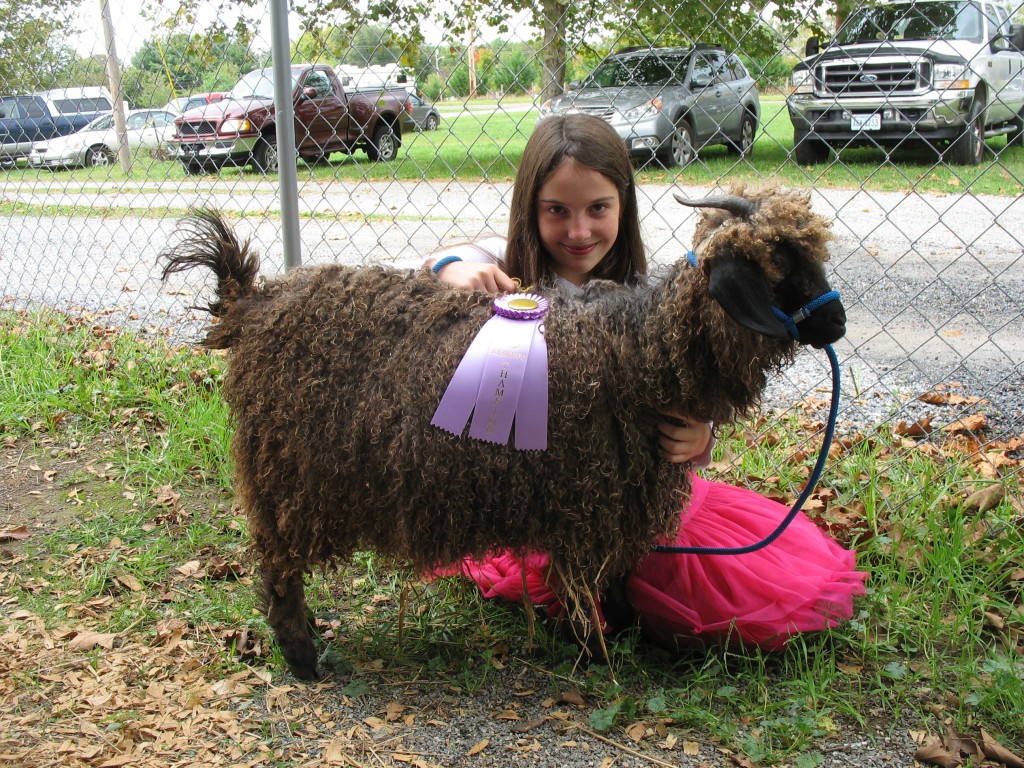 Emily's currently walking about eighteen inches above the ground.
Meanwhile, I'm facing down the copyedits on the History of the Renaissance World (about which more shortly). And feeling that I like goats better.