I've just spent two full days at the Well-Trained Mind Tenth Anniversary conference in Williamsburg. Our wonderful conference manager Suzanne put this together to coincide with the publication of the third edition of The Well-Trained Mind, and invited Jim Weiss of Greathall Productions to join us (his company is celebrating its twentieth anniversary) for storytelling.
Two hundred families registered. We had attendees from Alaska, California, Canada, Arizona–and one home school parent scheduled to fly in from Hong Kong who had to cancel when her government blocked her from flying through JFK. The rest of us just washed our hands a lot.
Random images of: me speaking,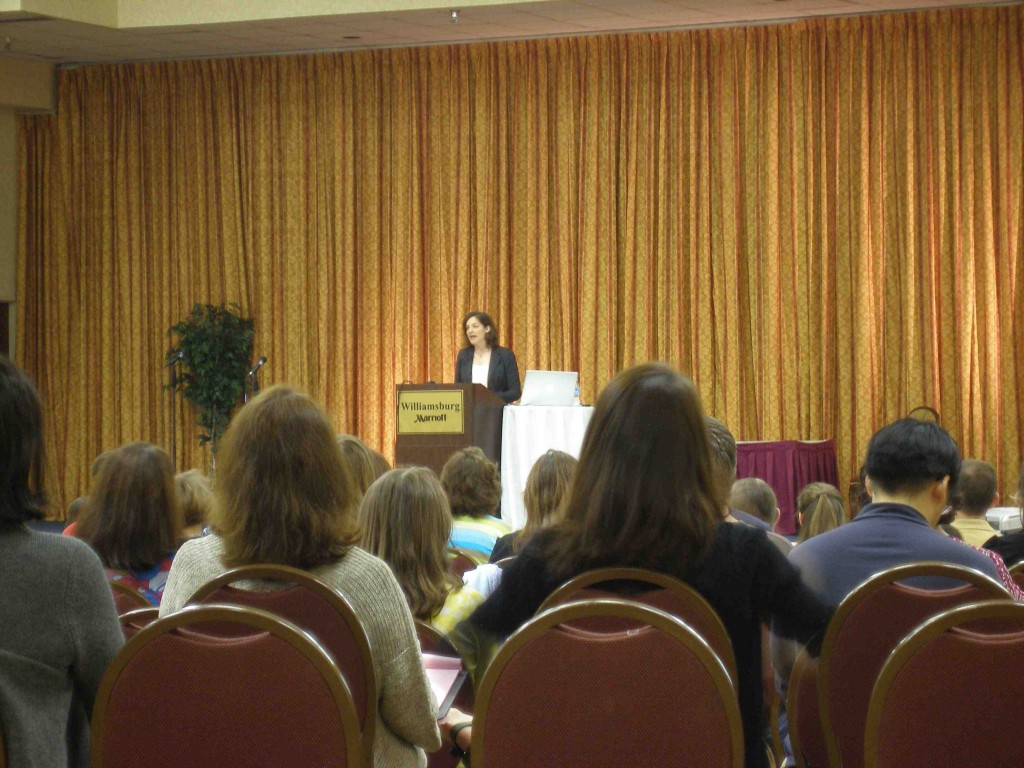 Jim Weiss storytelling,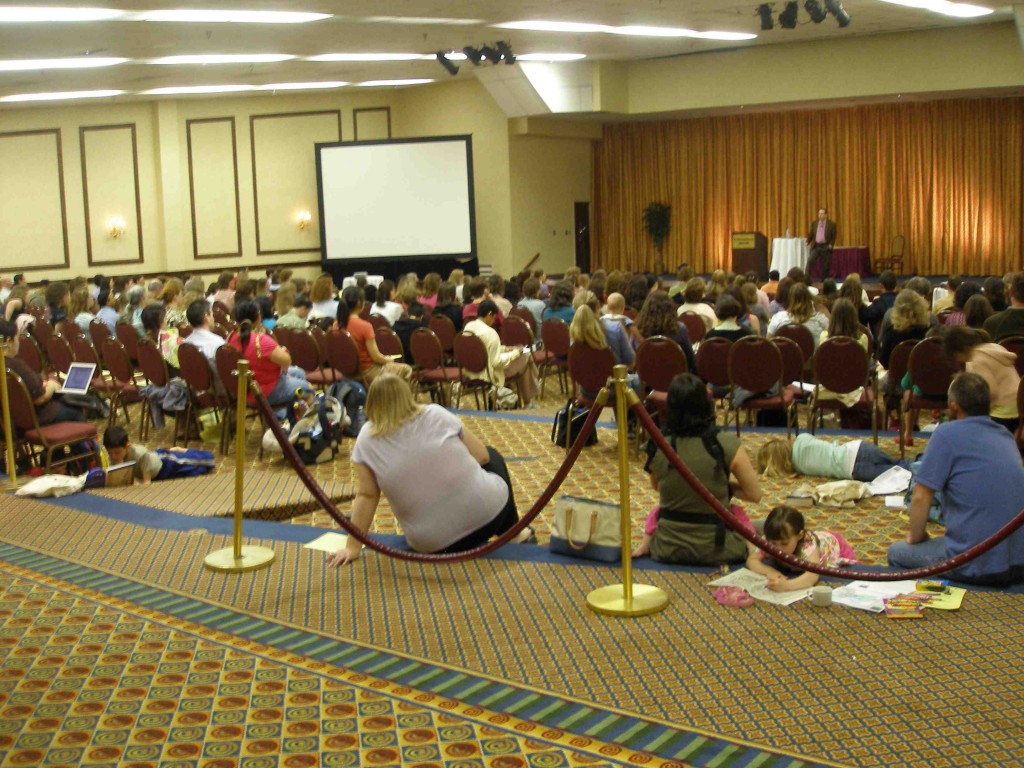 book table,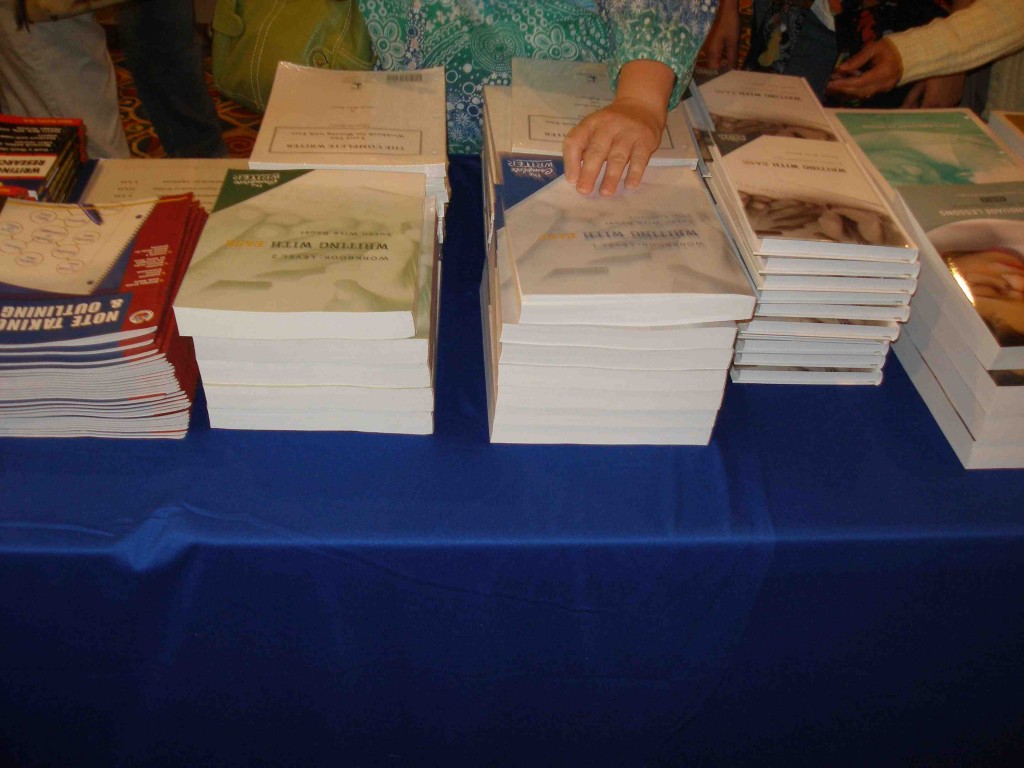 my mother and my son preparing for a session (he ran her PowerPoint slides for her),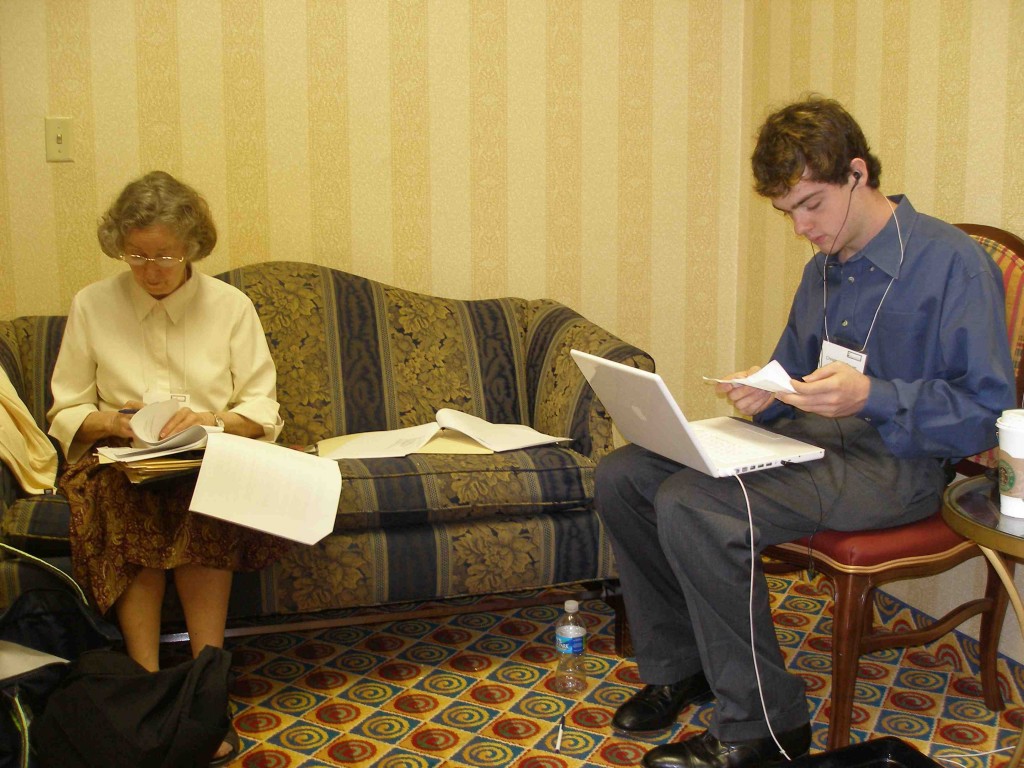 a notebook full of Story of the World projects that two wonderful little girls brought me to sign,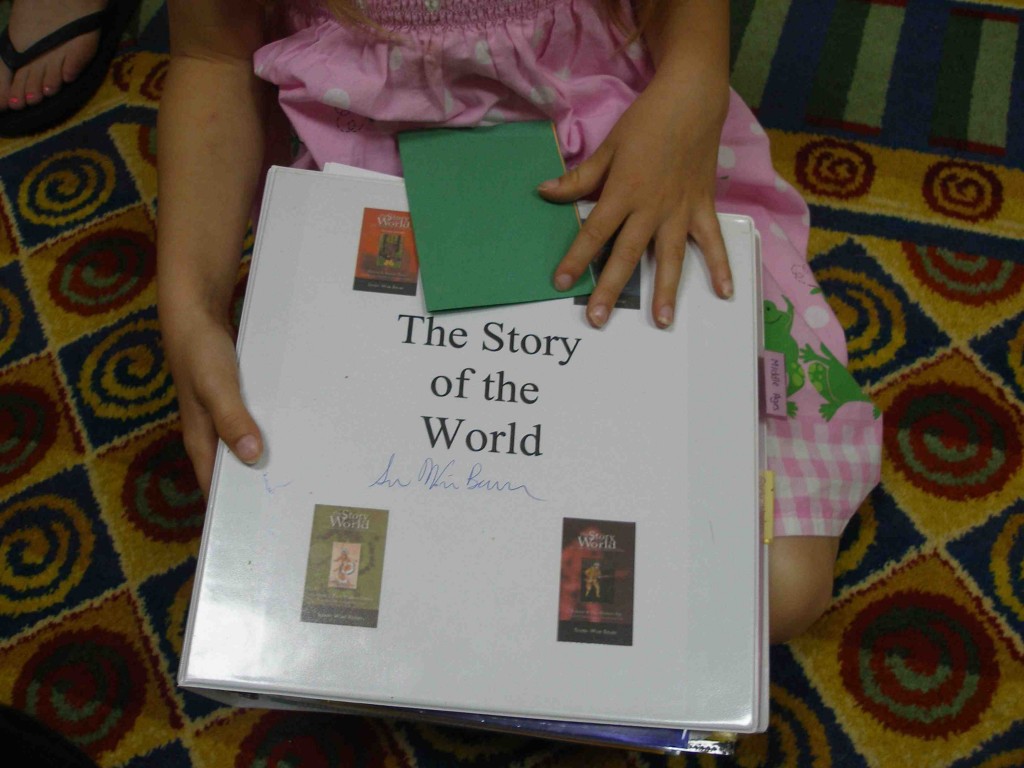 and Storytime with Ben, Rex, and Christopher–we drafted my two oldest sons and a friend to act out Macbeth to entertain a horde of children while their parents were listening to us talk.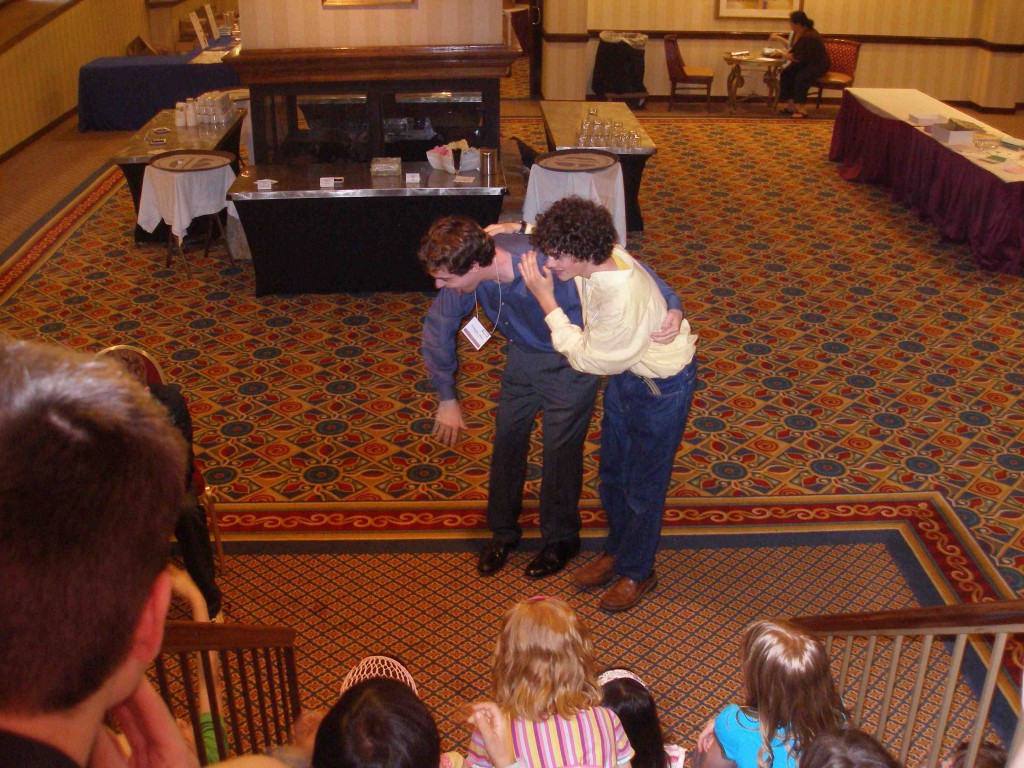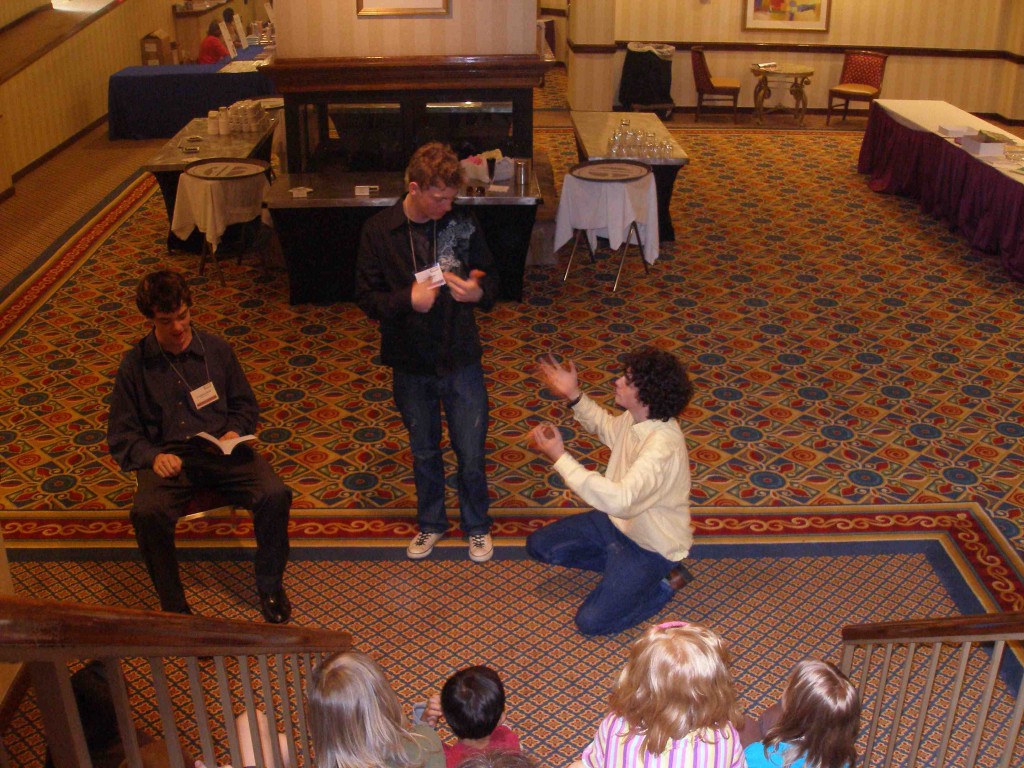 I don't have too many more photos because I spent the whole time talking and talking and talking, but I know that conference guests took a ton of pictures–so if you were at the workshops and have any great shots, let me know.