This was a big week for life events: we delivered Christopher to his freshman year at college, and Ben turned seventeen.
The college trip came first…after a last goodbye from the youngest.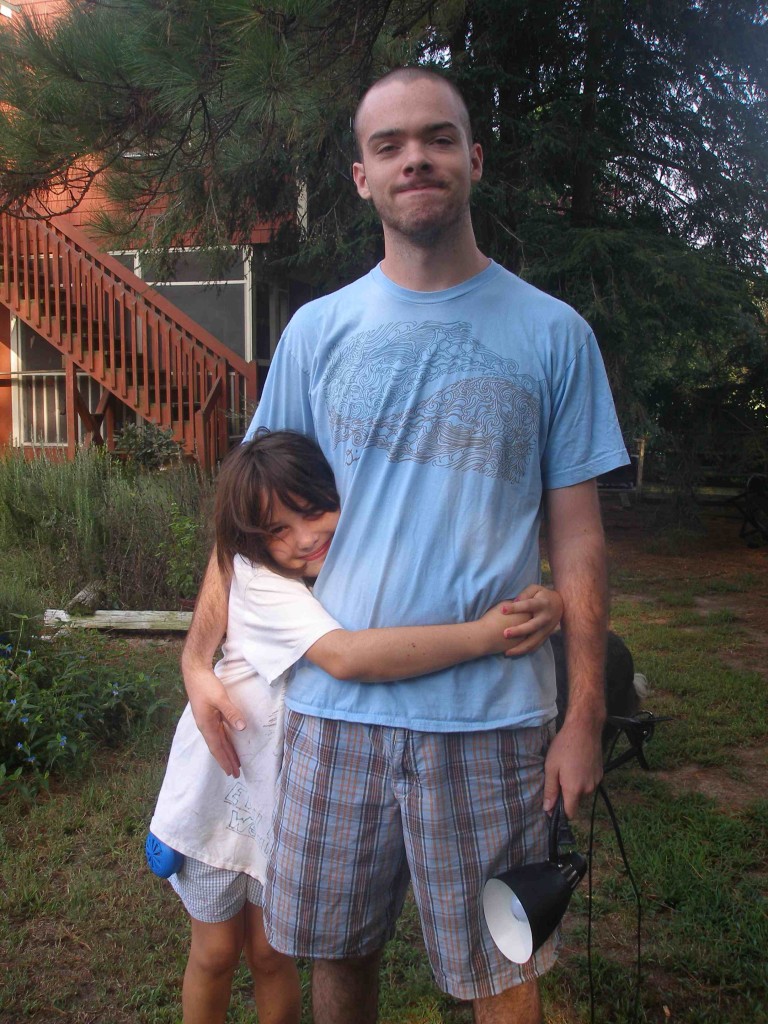 (Wait, one last visit from the brain-sucker…)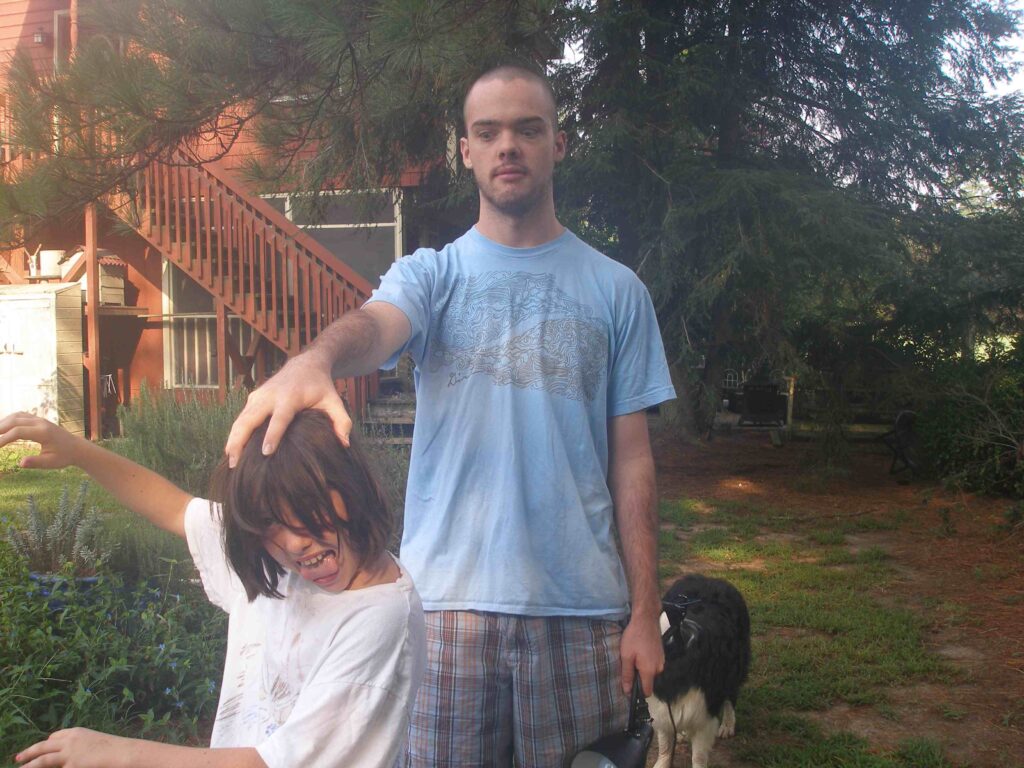 Picking up dorm keys…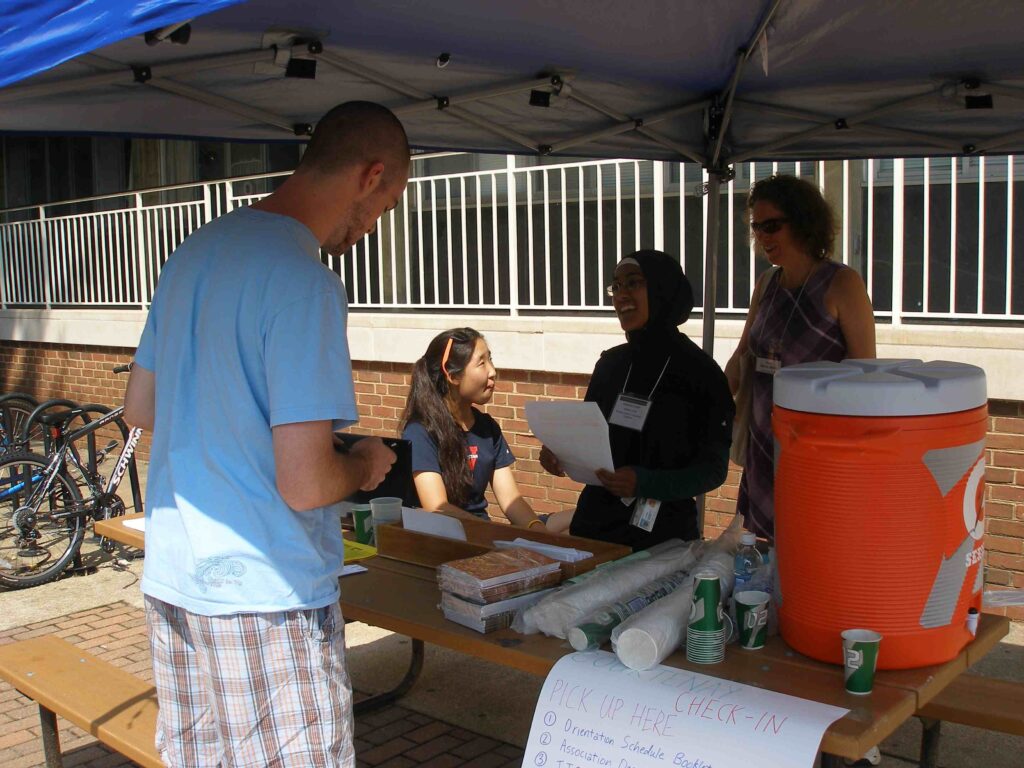 And moving in.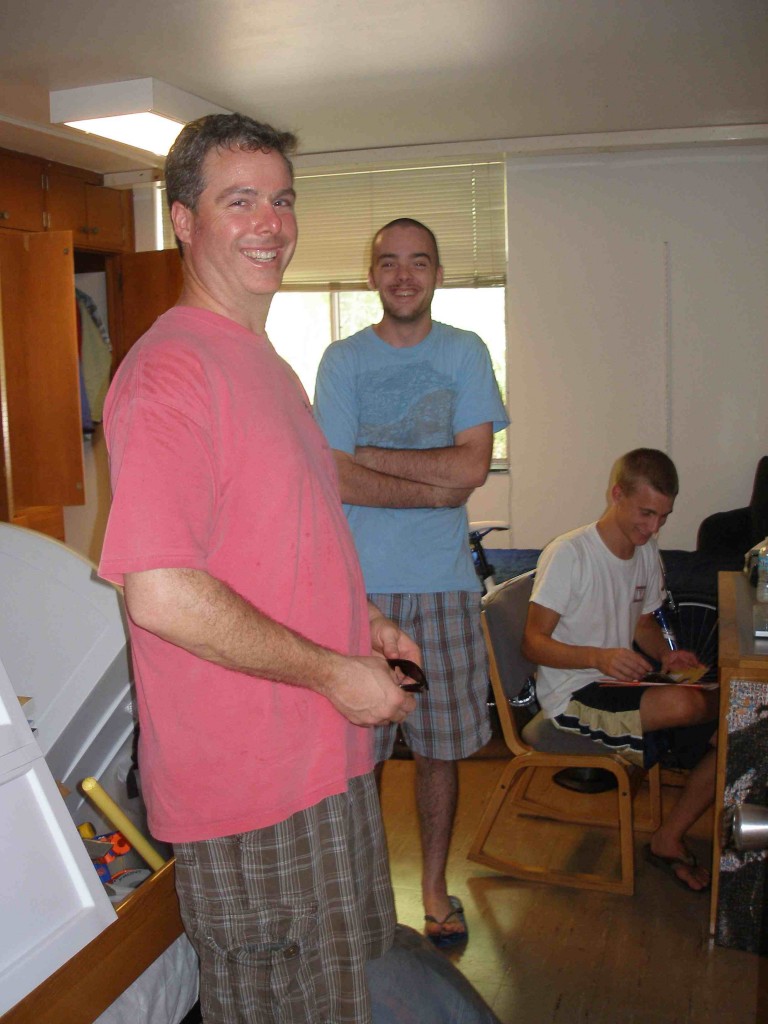 Right after I took that picture, Pete and I realized that two perfectly healthy young men, aged eighteen and nineteen, were completely capable of unpacking and organizing all their own stuff. So we left and went out for a great lunch and a movie. Just the two of us. All alone.
And then back home to give Ben his much-anticipated birthday present.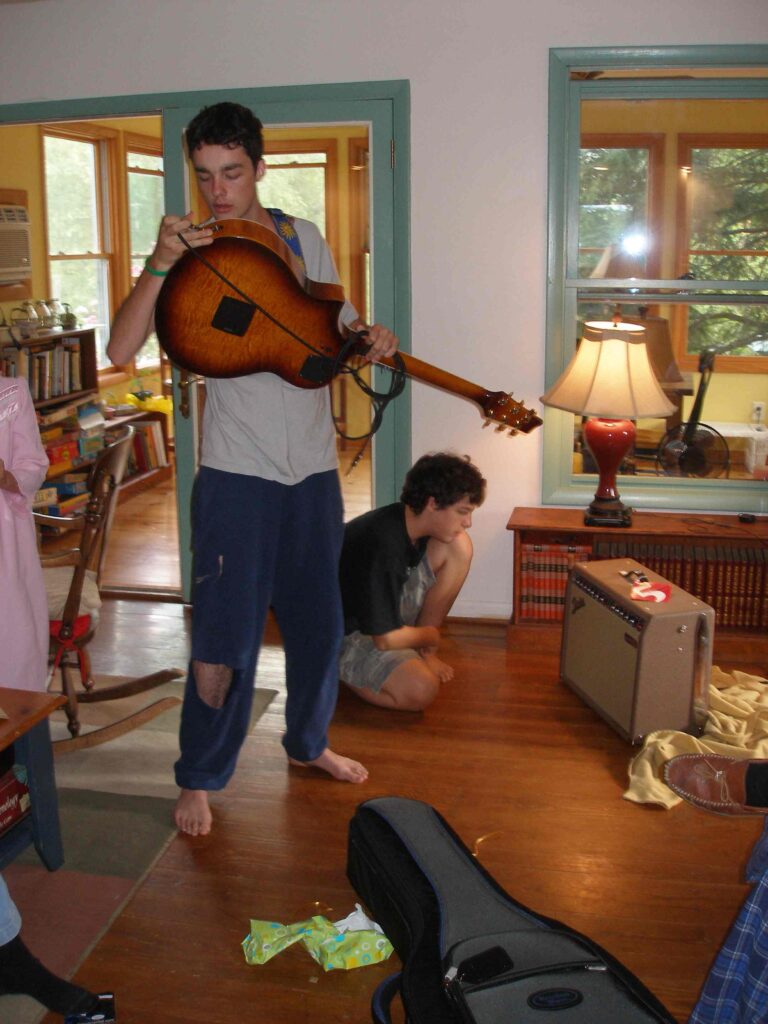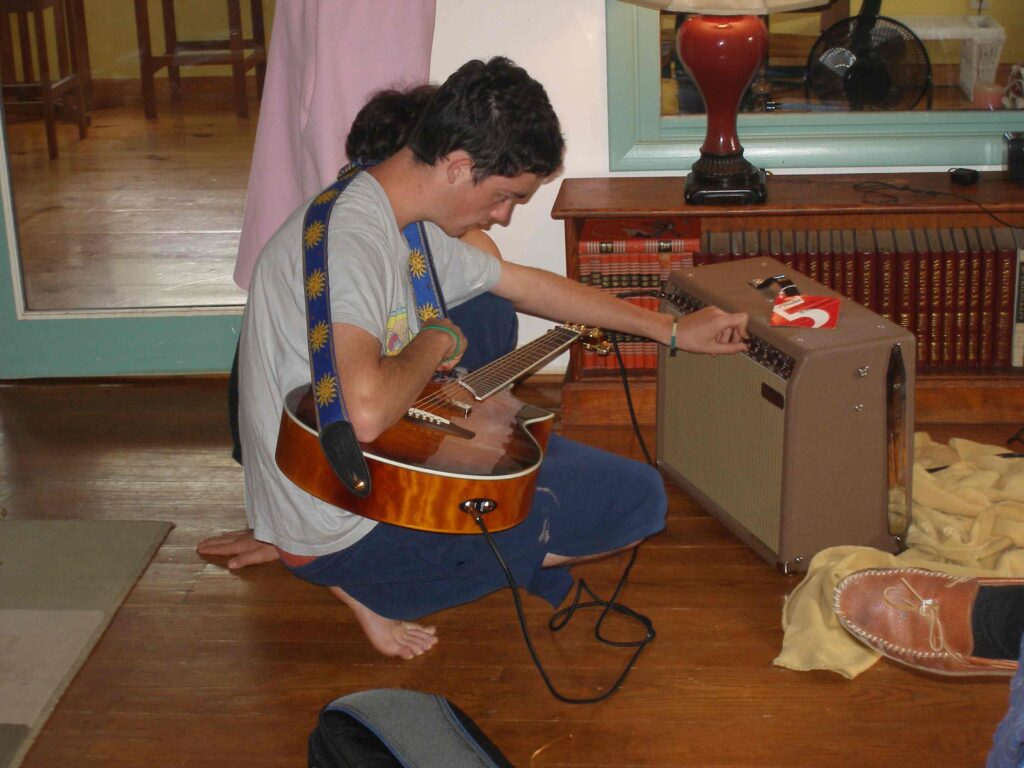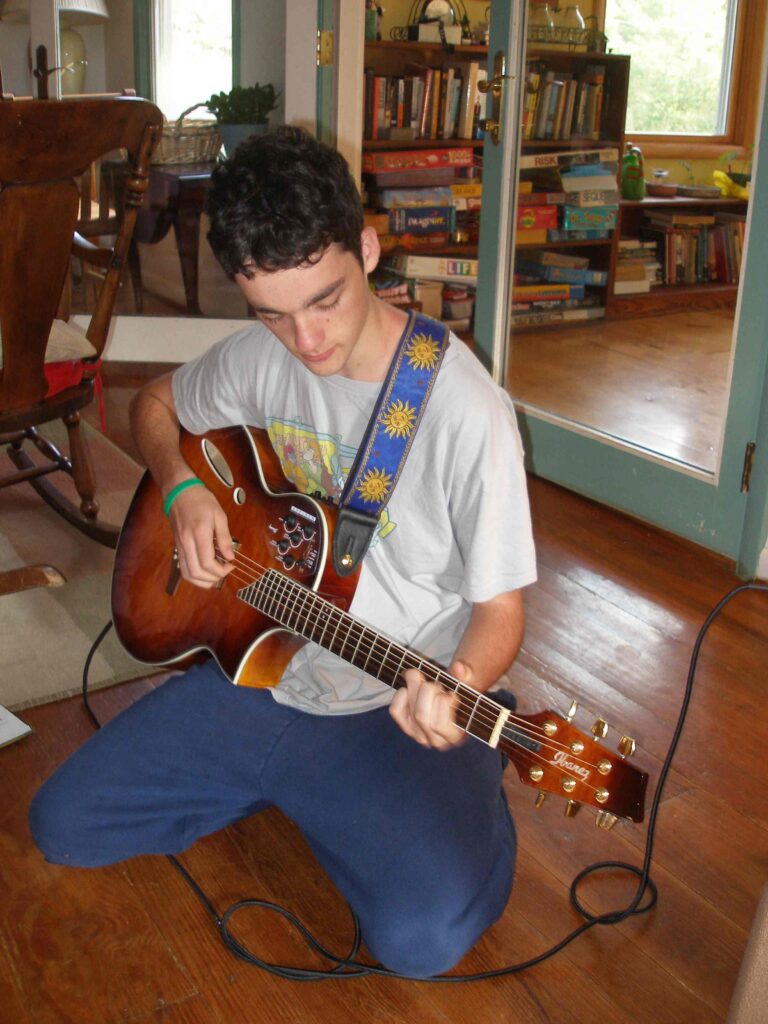 "Wait, I know I can get this thing louder…"