So this was Family Day, which means no business, no writing, and kid-directed activities. The two younger have been drooling over a copy of Hello, Cupcake, and I finally stocked up on enough random baking supplies to make a run at a couple of the recipes.
So after a morning filled with sugar, we present to you:
the TV Dinner Cupcakes (chicken legs, peas and carrots, mashed potatoes with butter and gravy)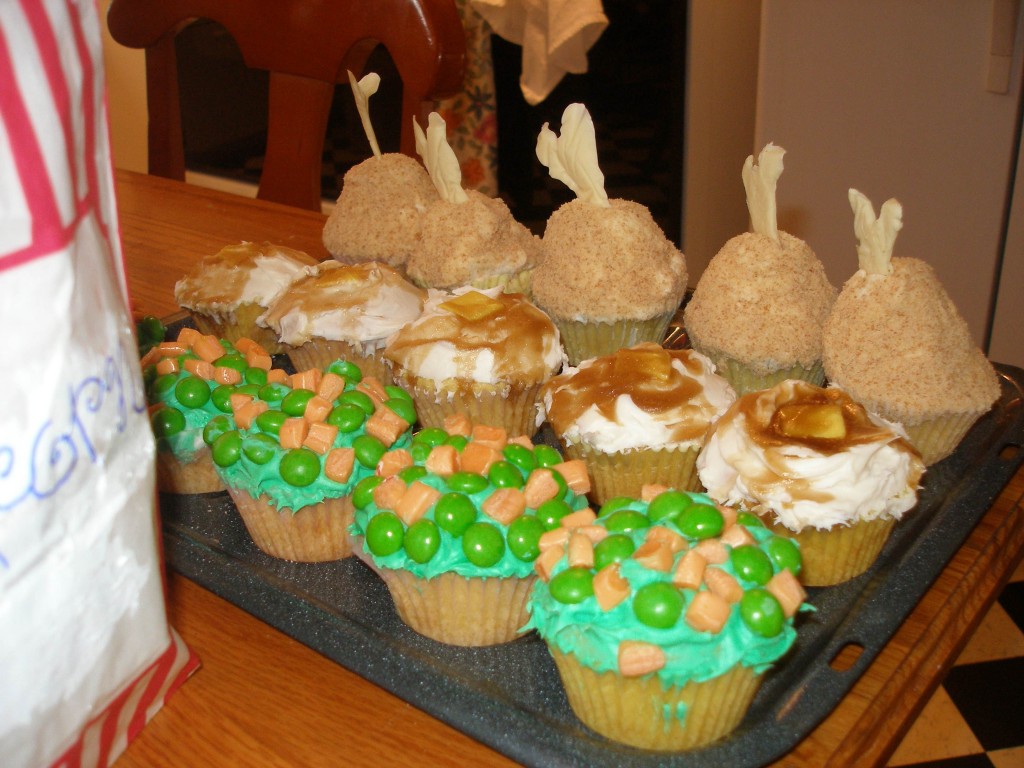 and the Popcorn Cupcakes.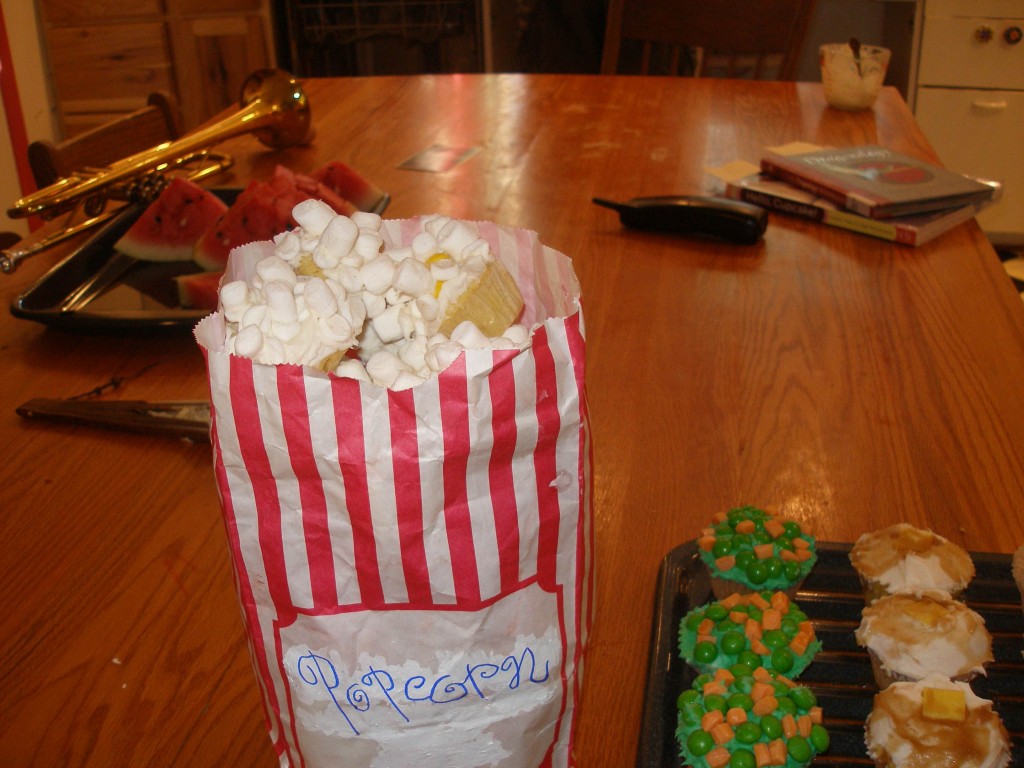 And all done with candy and icing and other forms of sugar.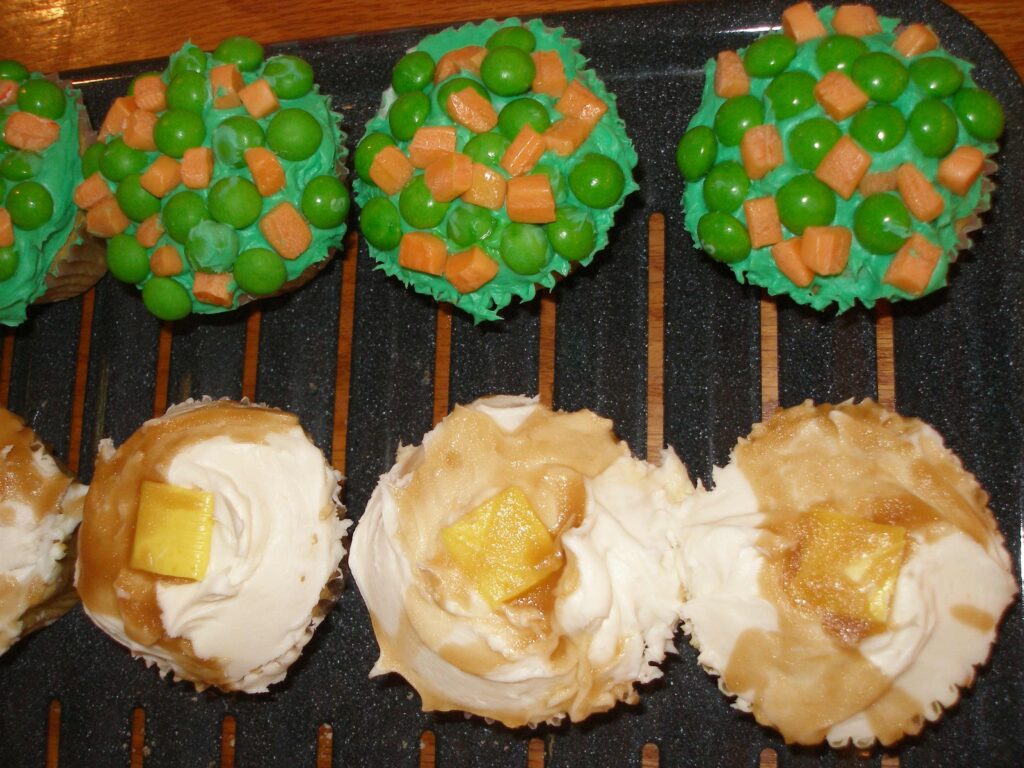 Why is it so fascinating to make things that look like other things? I mean, this was definitely a child-led project but I got a kick out of it too. In fact, we took them down and displayed them proudly to my parents, who were kind enough to say, "Ooh! Aah!"
Even when you're forty-one and your day involved making things out of frosting, it's nice to have your parents admire your handiwork.