We're restocking our flock of layers this year, and the baby chicks arrived in the mail this morning. They were hatched on Friday in Iowa, packed into a cardboard box on Saturday morning, and arrived at the post office at 8 AM today, happy and cheeping loudly.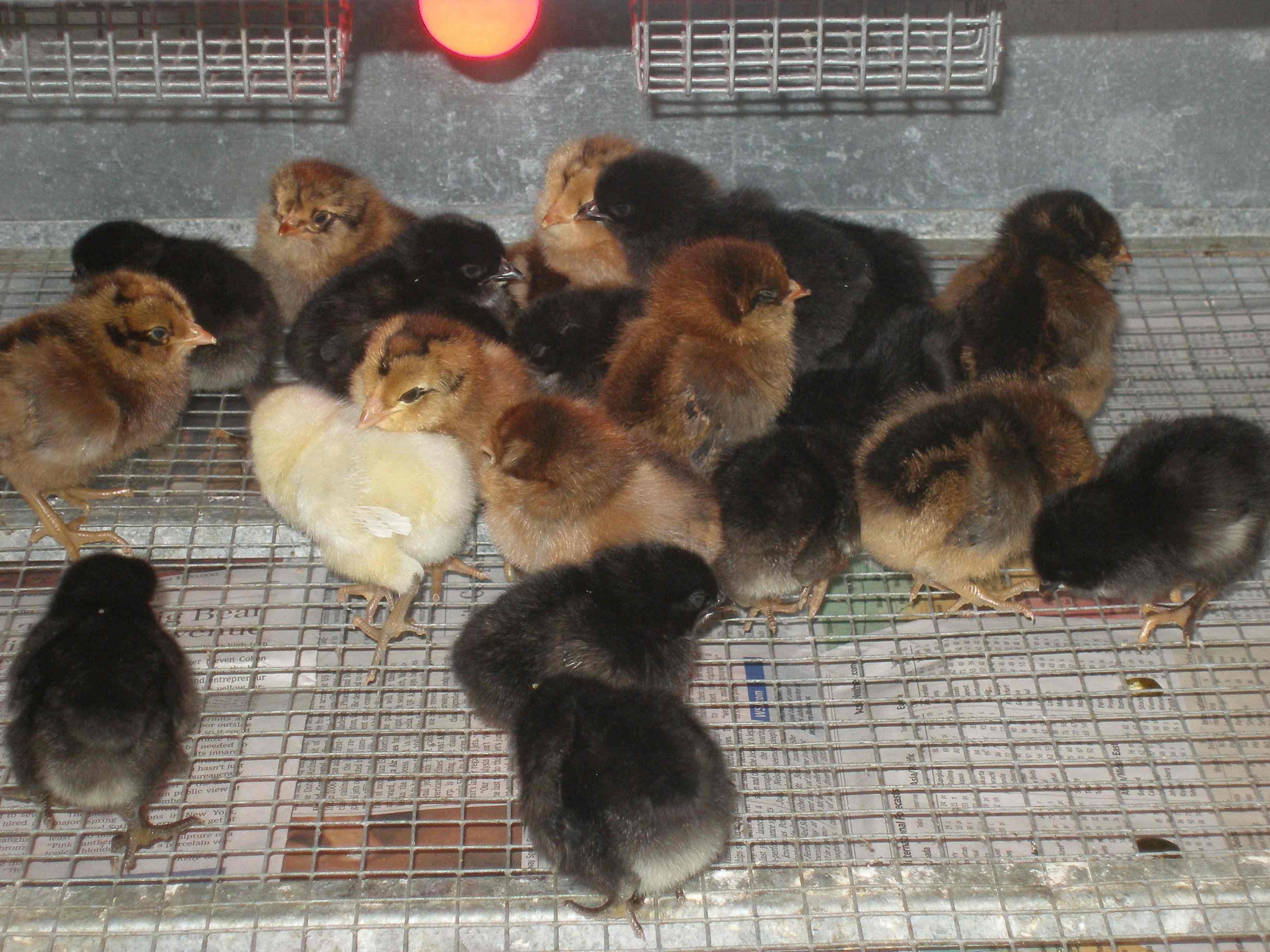 My mother, who was raised by chicken farmers, is the resident chicken guru. She helped the kids set up the brooder on the screen porch, where the chicks will stay until they're closer to pullet-size and we can move them into the pullet pen.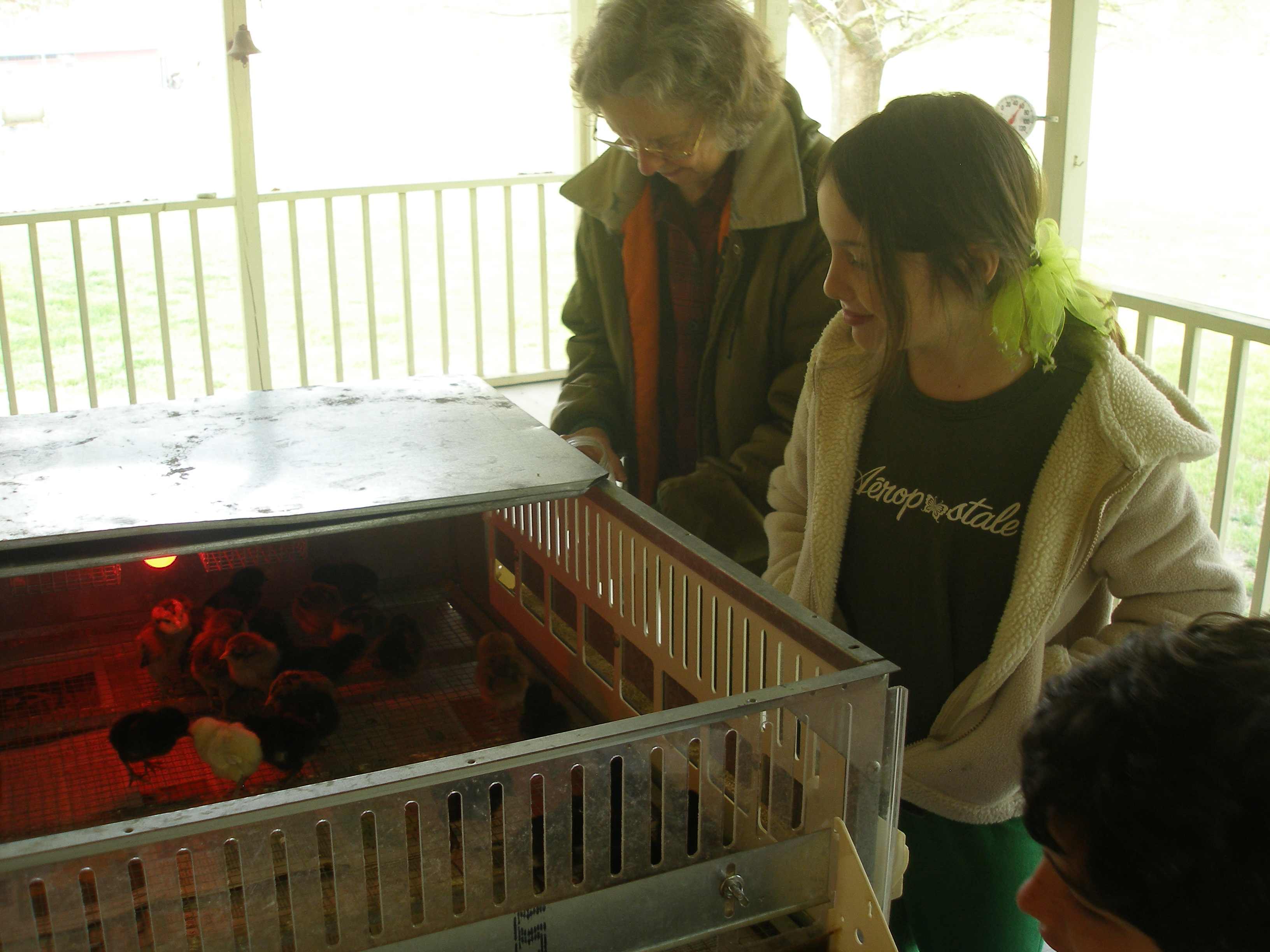 Here's the reason why the brooder is on the screen porch: the intensely interested shepherd and border collie.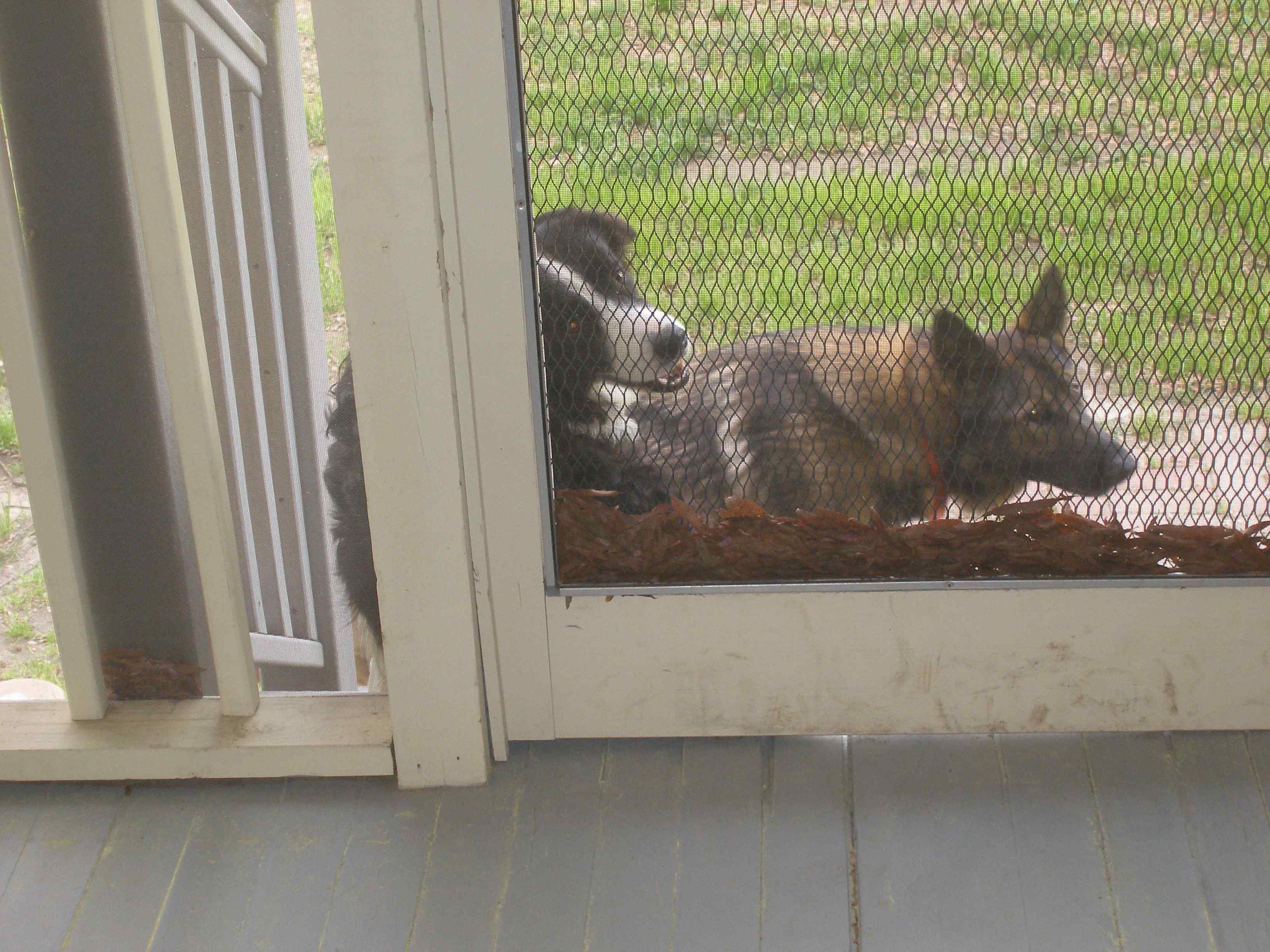 Even more than kittens, baby chicks morph from adorable into hideous into a remarkably short time. But for the time being, adorable dominates.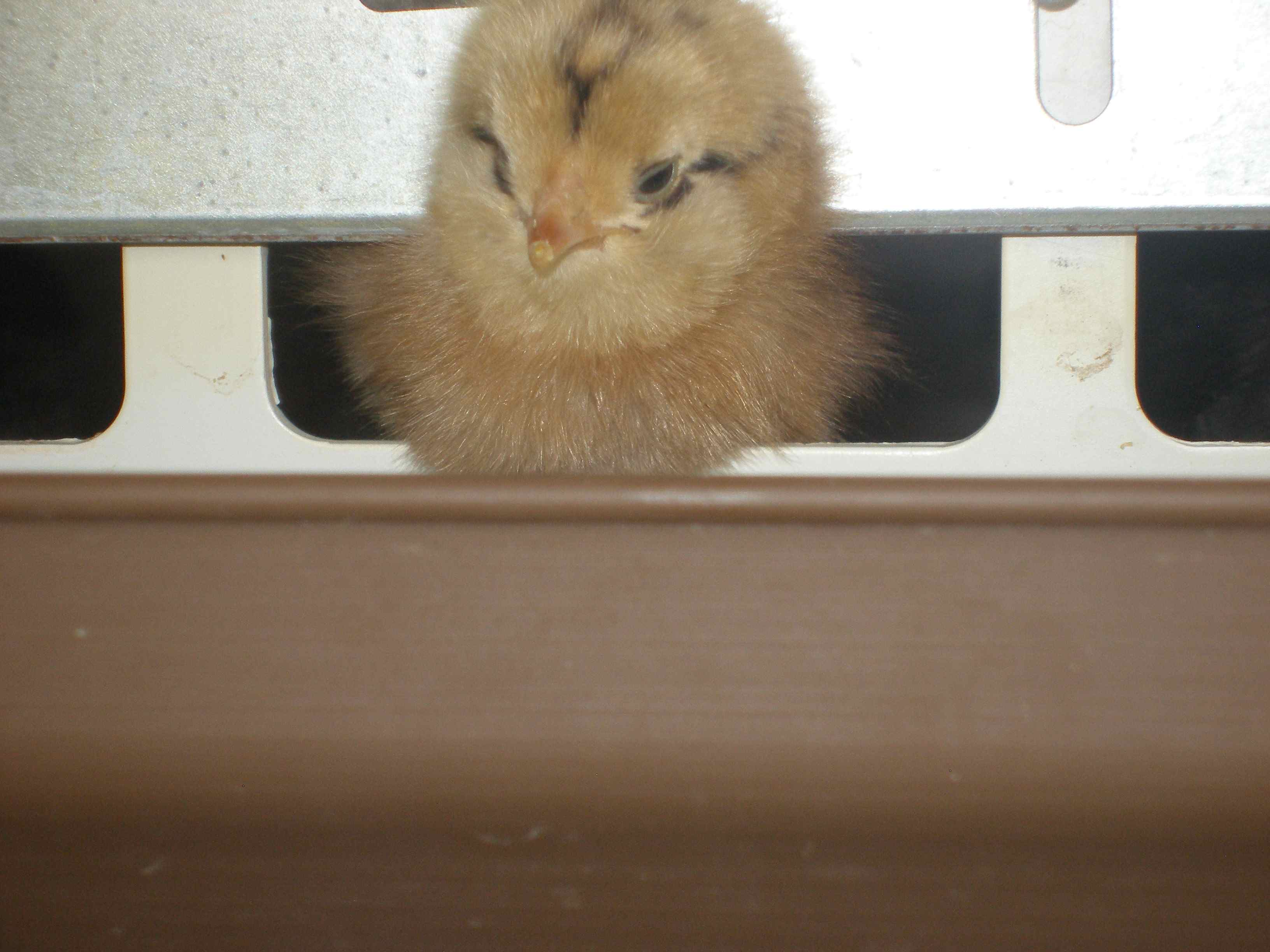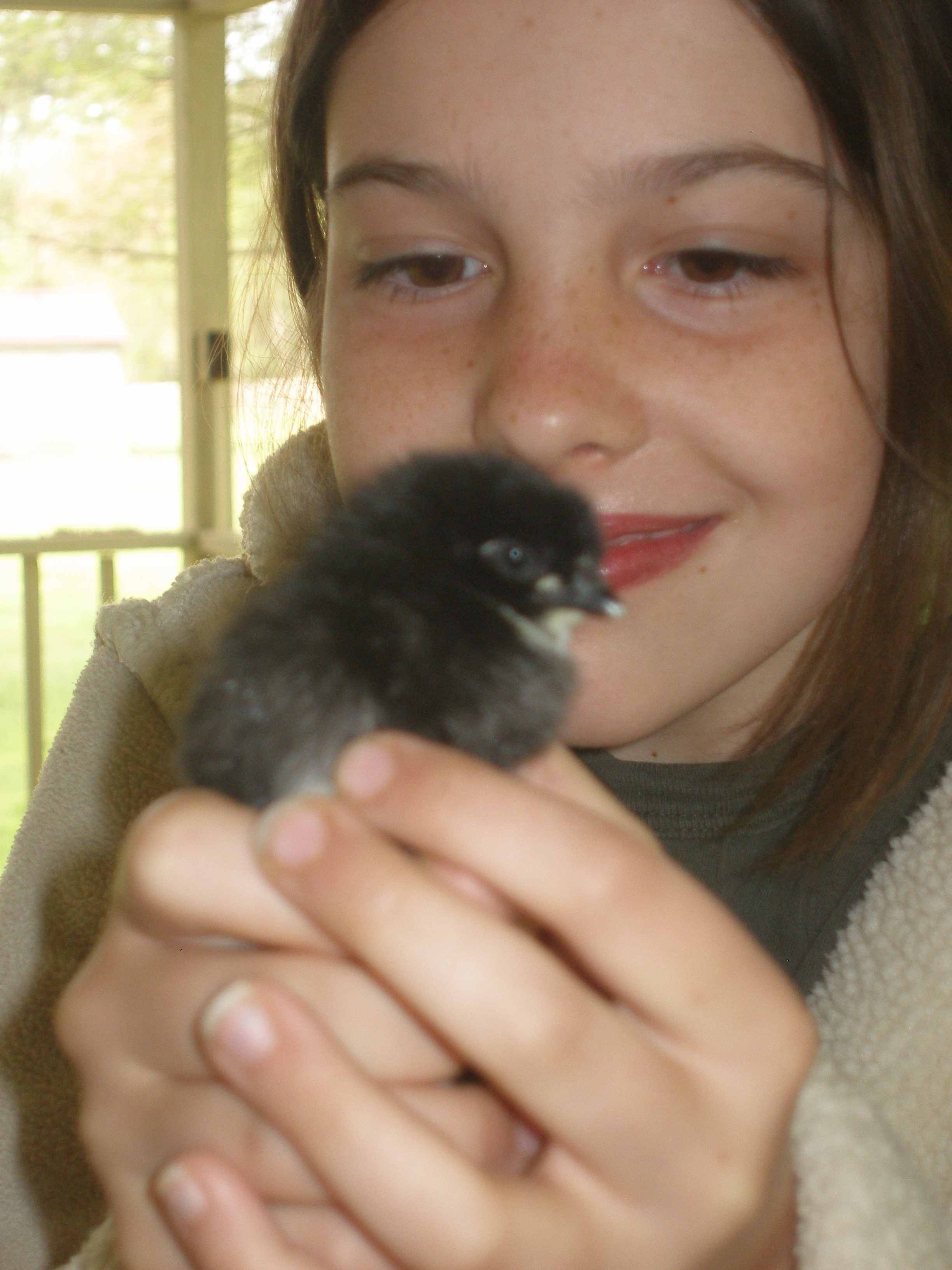 The one yellow chick is our bonus chick, supposed to be an exotic rooster. (I don't know what that means. We'll see.) The black chicks are bred to be good layers; the brown and blacks are Araucanas, which lay naturally colored eggs: turquoise, blue, green, olive. We've been wanting to experiment with these for a while.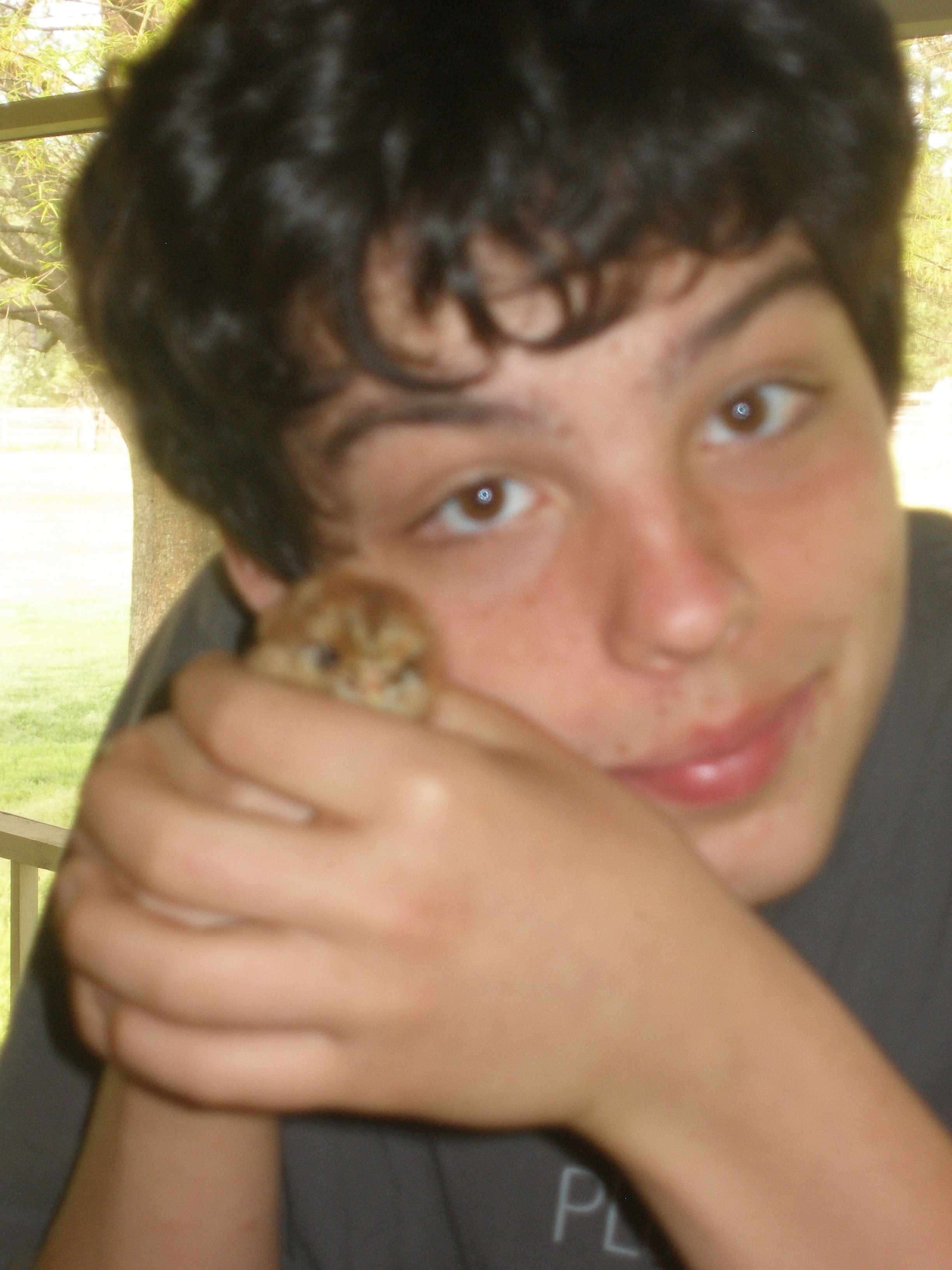 Theoretically, the eggs turn out something like this: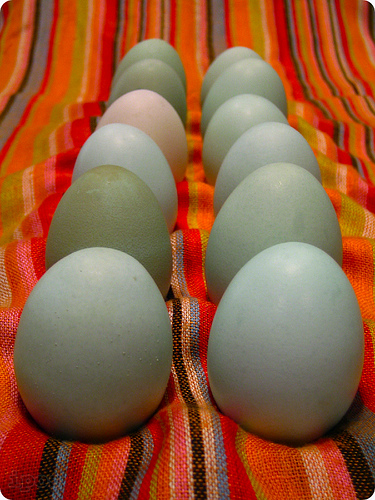 Will be sure to post pictures of the first eggs they lay.