As a follow-up to my July post about possible cover images for the upcoming History of the Renaissance World, may I present…Norton's suggested cover.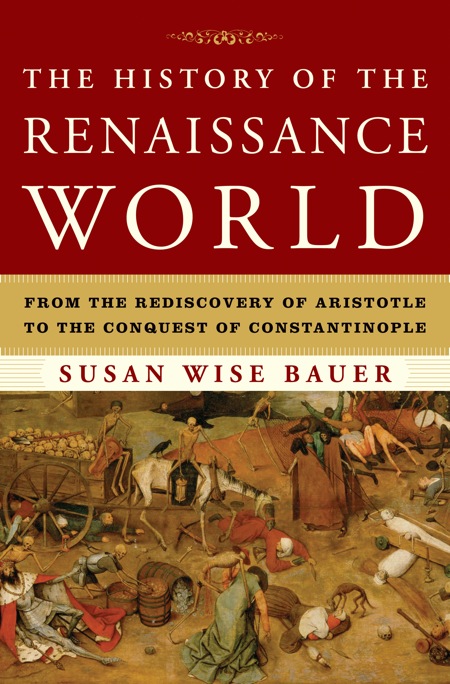 I love this cover.
I love that the designer chose to use "The Triumph of Death."
I love the contrast between the image and the happy word "renaissance," because that's the contrast I kept finding as I wrote.
I love the colors, which are related both to the painting and to the first two books in the series.
Can't wait to see the book.
Of course, I have a ghastly amount of production work to do before that happens. But I can still look forward to it.