In January 2006, I started this blog when the manuscript of the History of the Ancient World went off to my publisher. My hair was shorter, my children were younger, my office was still in a corner of the farmhouse's third floor, and the process of publishing massive history tomes was still new and fascinating.
For the last six and half years, I've been blogging about the the ups and downs of writing and publishing the history of the world, as well as a host of other related and semi-related (and totally unrelated) topics. But the blog's been organized and centered around this project.
Now the third volume has gone off to the publisher. I'm not finished writing history, but I've taken a temporary departure from the exhaustive History of the (Whole) World. (For details, read this.)
And as a result, I'm feeling like my blog and I are experiencing a time of distance that's going to lead to a…restructuring. Not a break-up, I hope, certainly. But it's time for a State of the Relationship talk.
I have, after all, already chronicled–multiple times–the whole laborious revise/copy-edit/clear permissions/make maps/write flap copy/agonize over publicity/etc. process of publishing. Sure, I'll do it one more time for the History of the Renaissance World, but I'm really starting to feel like a bore.
Plenty of things are going on at the farm (if you're wondering why, read this). In recent weeks, the shearer came to shear the sheep,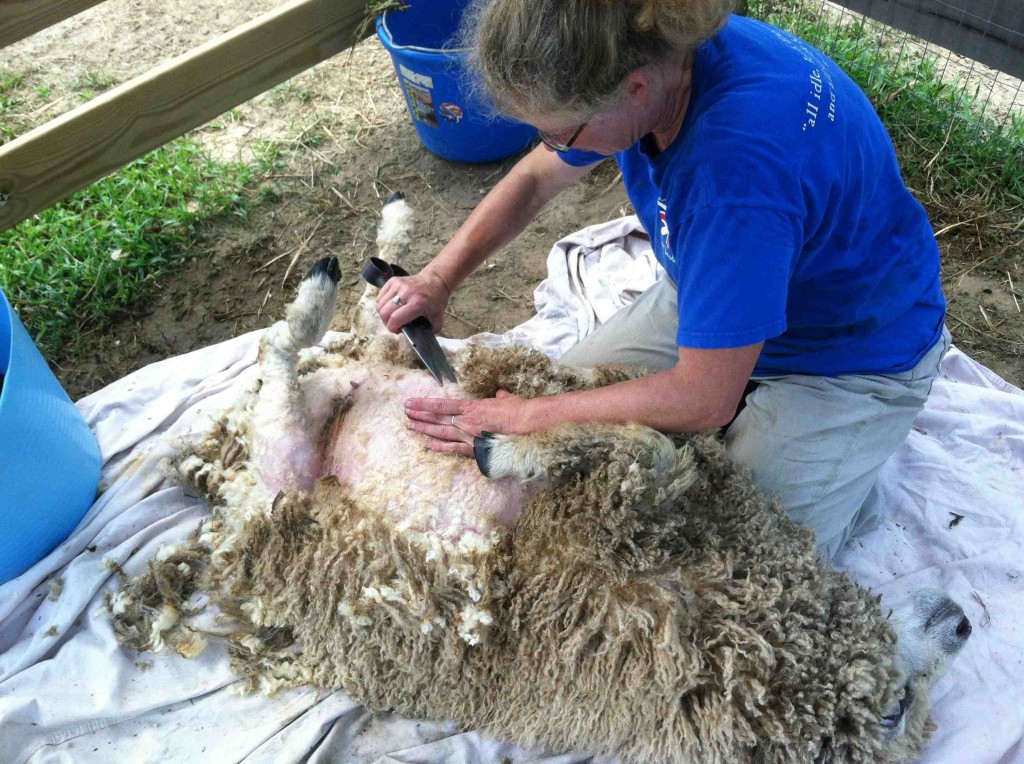 and we made applesauce, and canned peaches.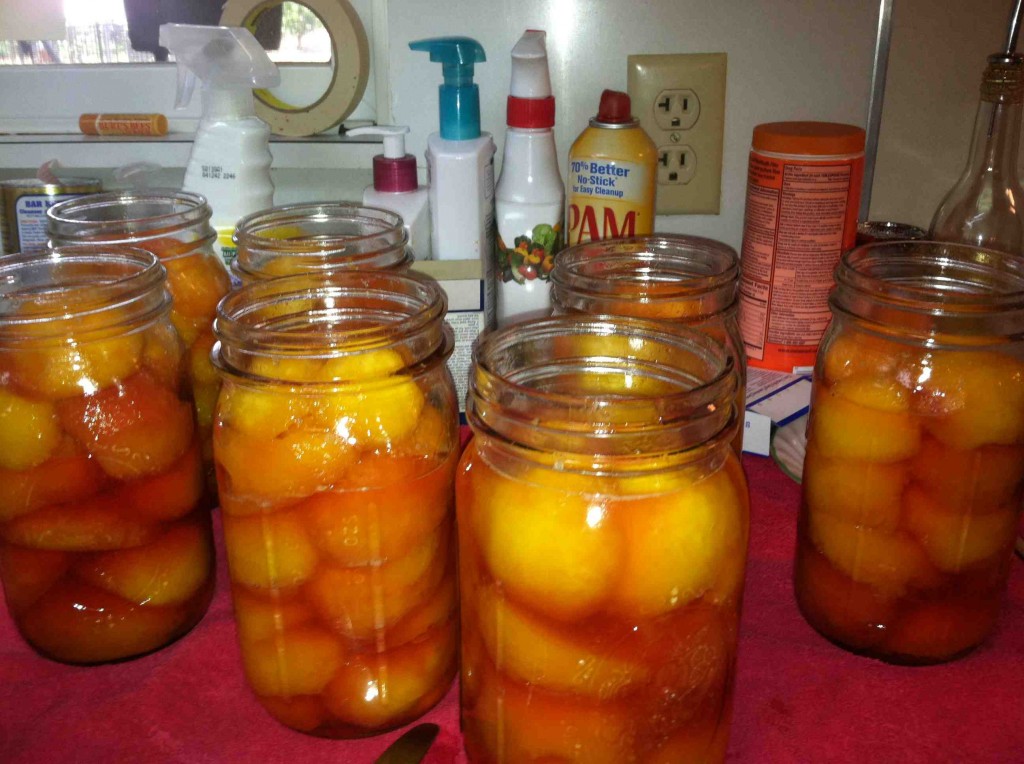 And we've taken a long-planned leap and decided to put in an agricultural pond, so we've been visited daily by Very Large Machines.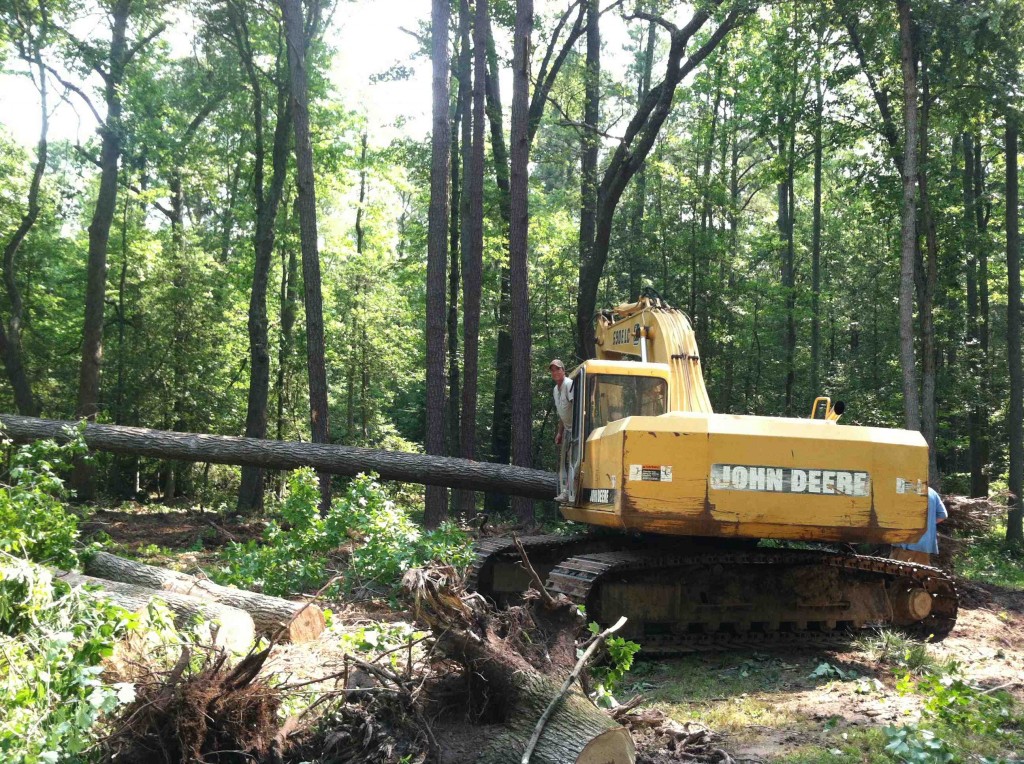 I could post whole series of photos on sheep-shearing, peach-canning, and pond-digging, but somehow they seem not quite the point of this blog.
The helpful denizens of the Well-Trained Mind boards have made a whole list of useful suggestions about future blogging topics. But they don't seem to fit either with the History of the (Whole) World or with my farm projects.
And although I feel like I'm going through a very interesting and potentially creative series of personal changes, I'm kind of wary about rattling on about them in public. No, make that "very wary." Or even "positively phobic."
So every time I sit down to update my blog, I find myself running into a brick wall.
Hence the paucity of posts, recently.
Any ideas? New title? New blog? New purpose? New brain?
'Cause I think my brain is broken.