This is my last day, since I'm heading out in about an hour and leaving my colleague Suzanne to pack up tomorrow. I have provided her with assistance in the form of my oldest son, Christopher, and my niece Mollie, who has worked for Peace Hill Press during the last year.
They'll be very useful.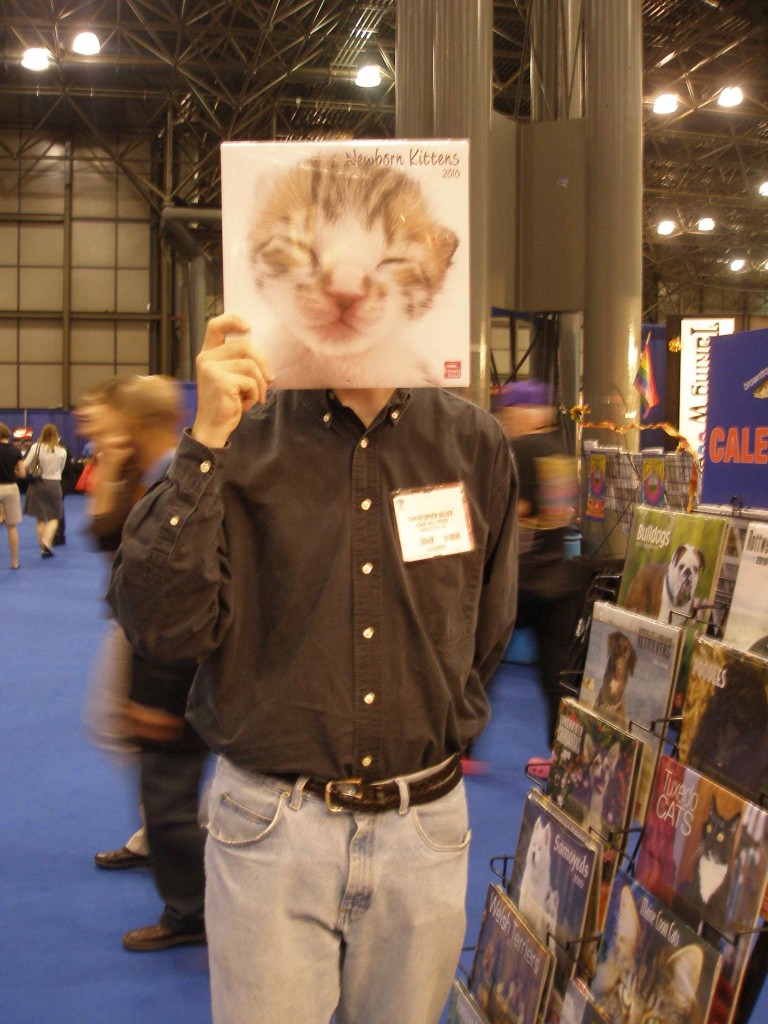 Yesterday was Give Away Free Stuff day; today was Count the Freaks day.
People will do anything to promote their stuff.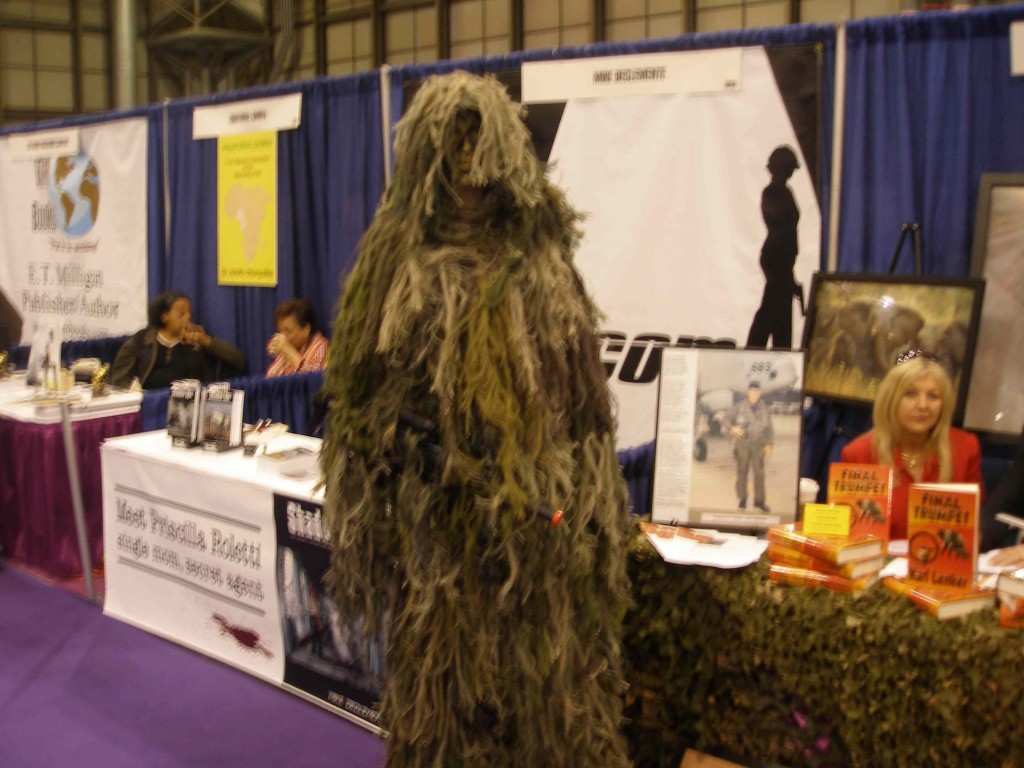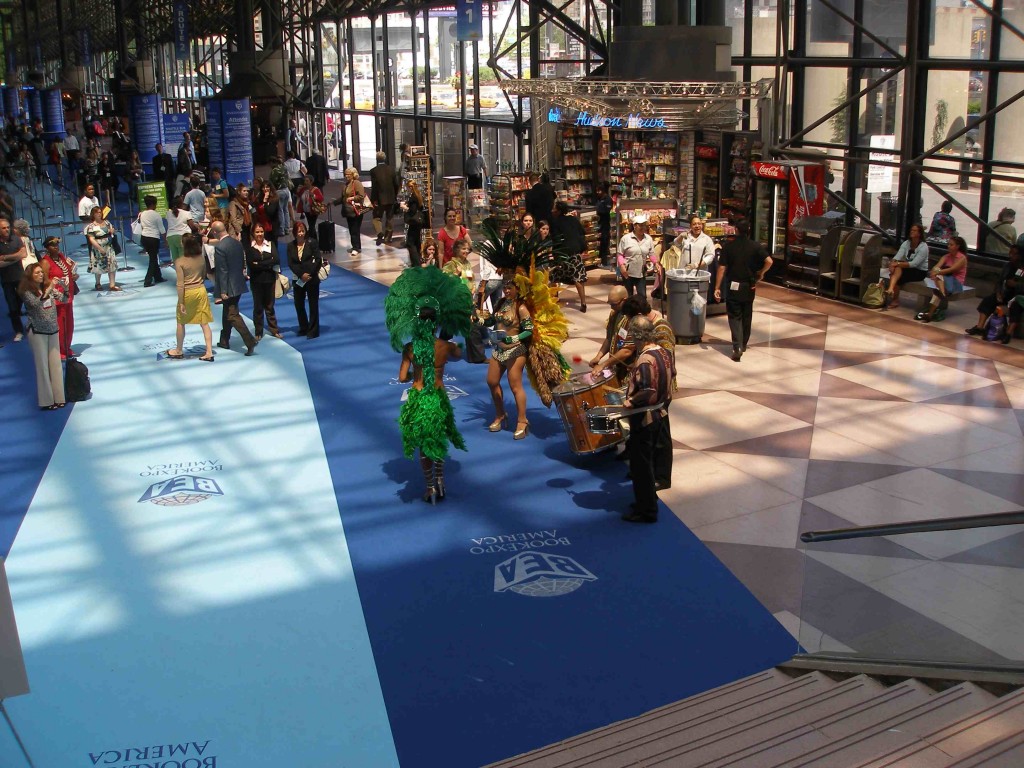 ("How should I promote my business? I know. I'll dress up in a scary black suit and put a poster saying 'China Needs Romance' behind me!")
There were some familiar faces too.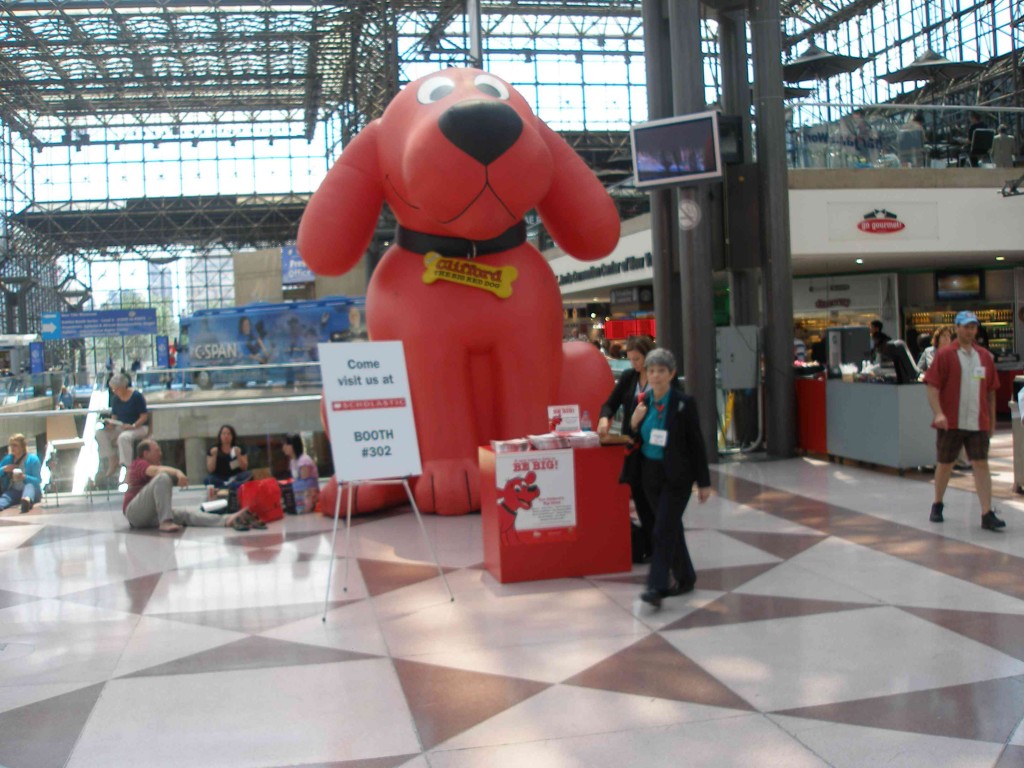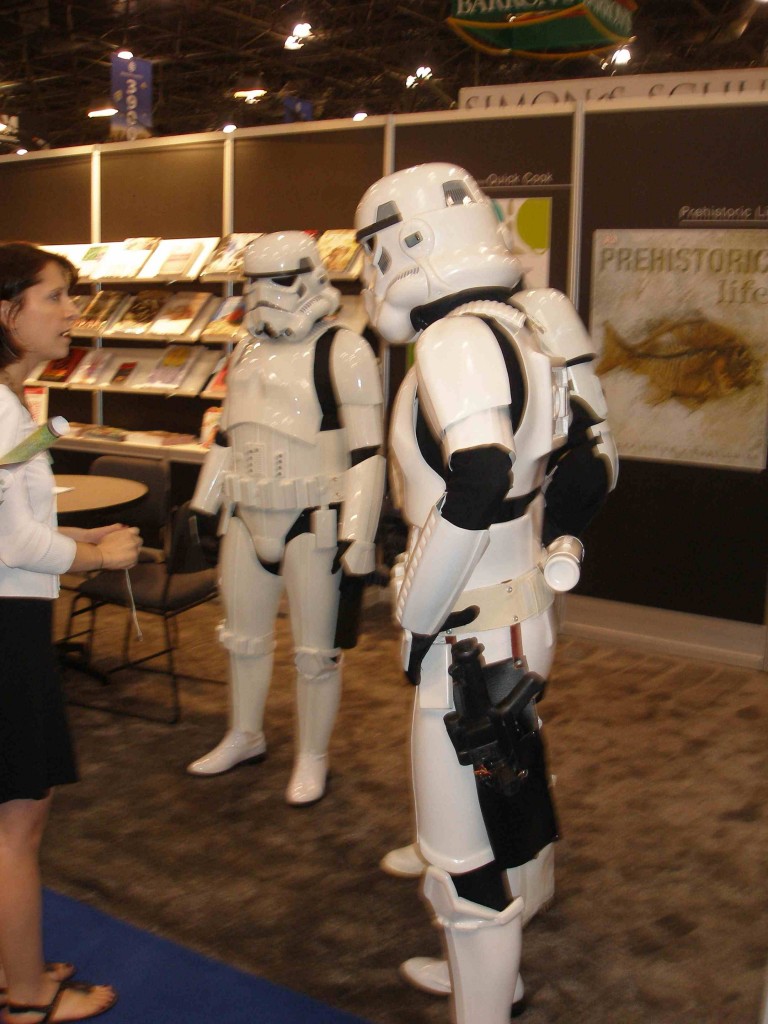 And a couple of celebrity spottings…Nicholas Sparks (slightly blurry because none of us wanted to stand in the long long long line necessary to get closer)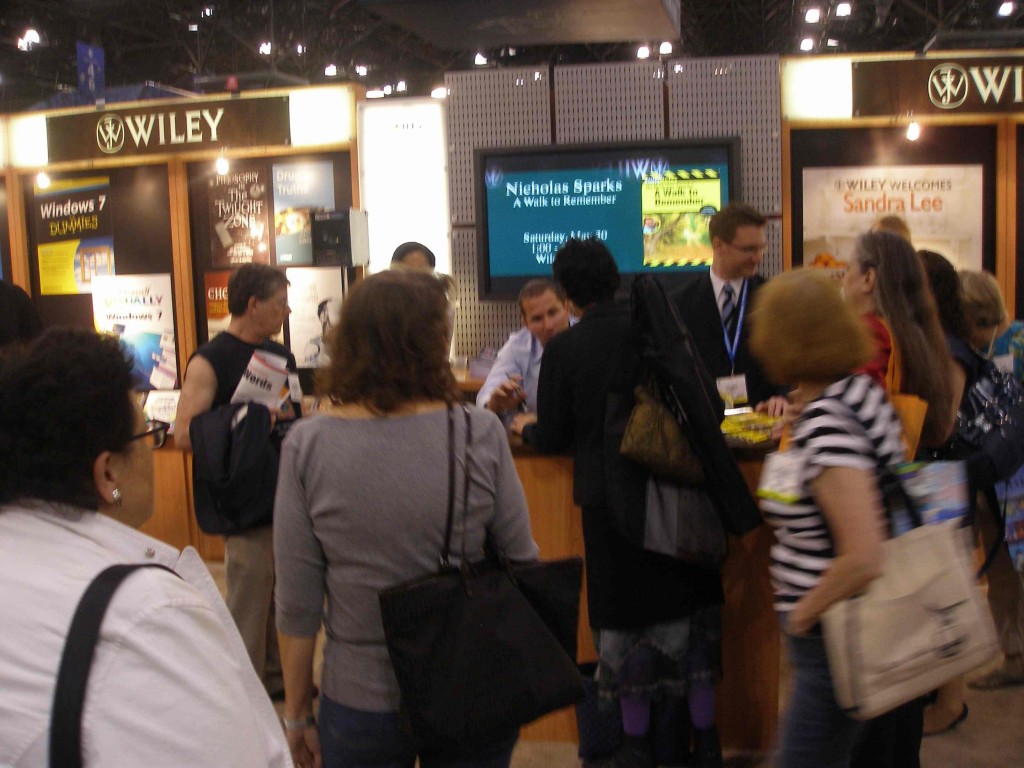 and Wesley Snipes (ditto, only more so).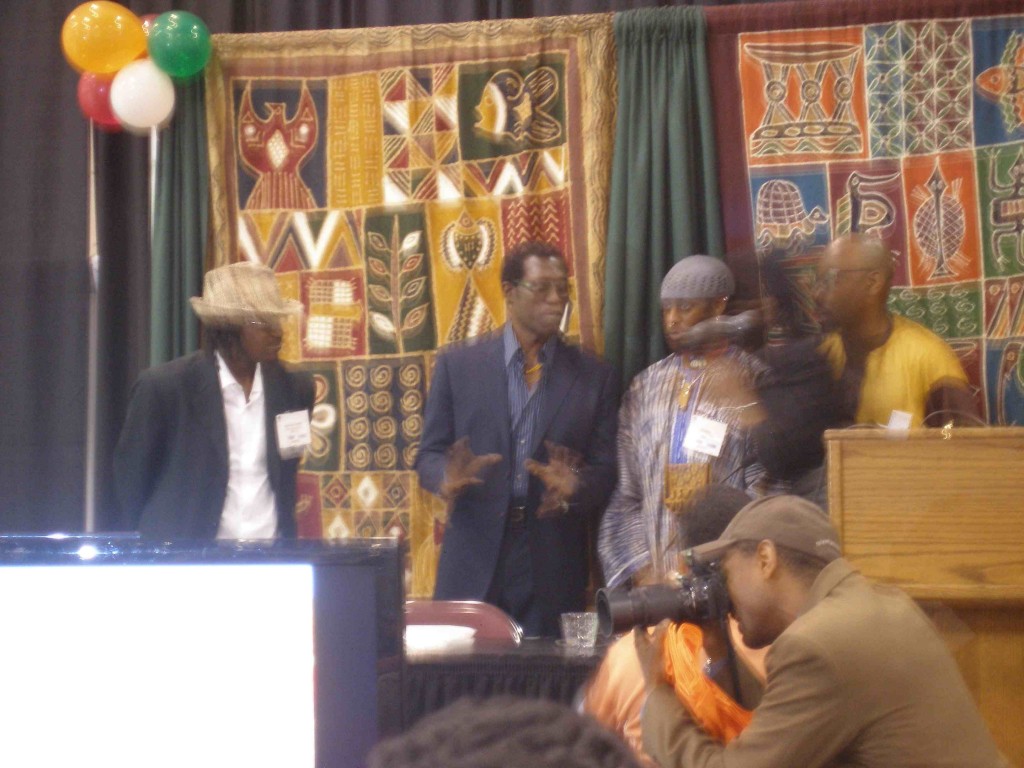 Why he's here, I don't know. I assume he's written a book. About something.
And we did a lot of business. Talked to foreign publishers about translation rights, to librarians about the books they stock for home educators, to printers about their costs for trade paperbacks in various print runs, to reviewers about the need to review our books…
Heading home with a bagful of business cards and a lot of follow-up to do.