I'm in New York this week at BookExpoAmerica, where we have a booth next to W. W. Norton (our distributor).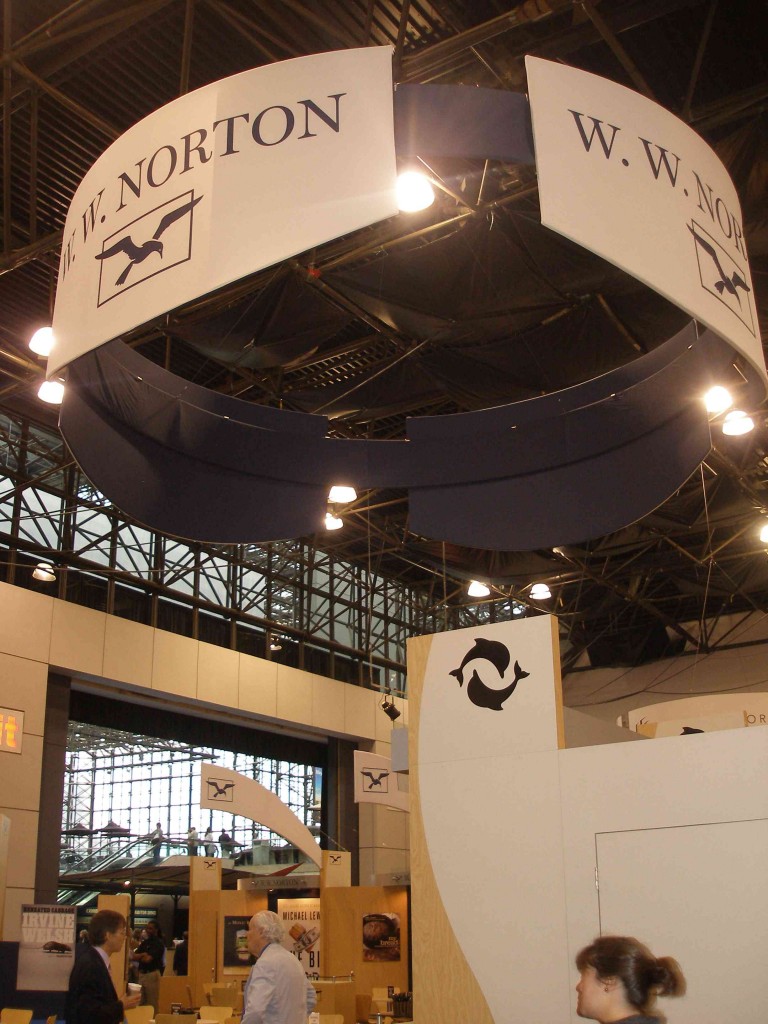 We ended up with a double booth this year (I'm not quite sure how it happened, but the extra space is amazing).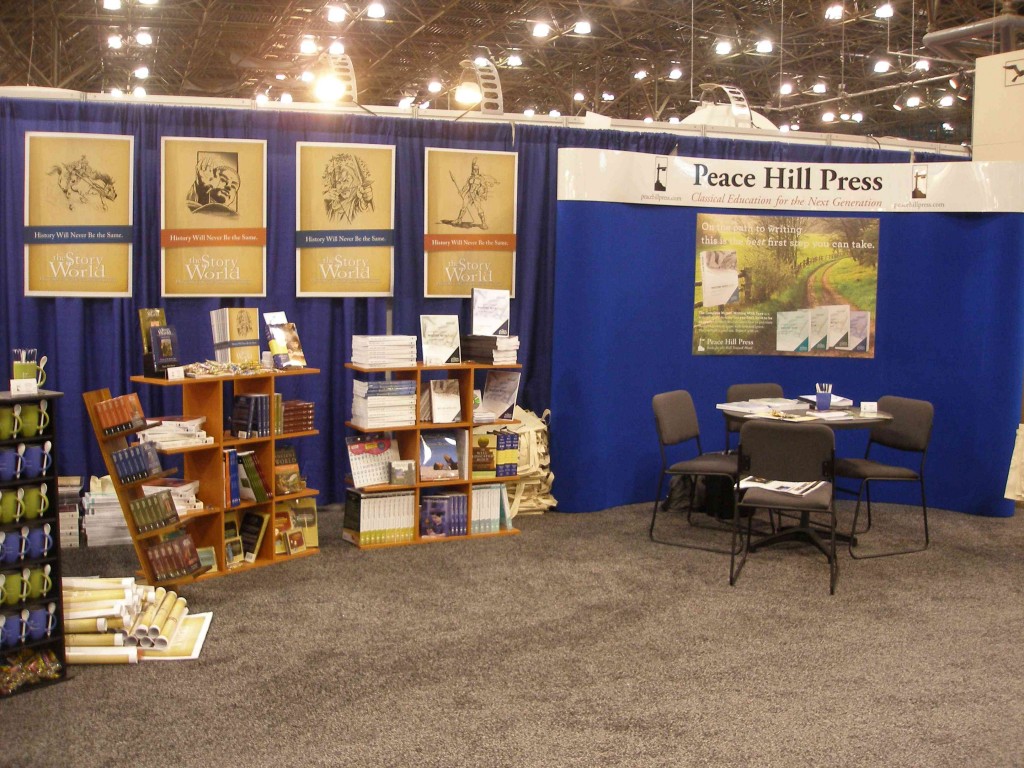 Reports have said that BookExpo attendance is down, and that several major exhibitors have pulled out; this may be true, but the halls have been consistently full, and we have talked to scores of librarians, booksellers and educators this morning. Our "featured title" this year is Writing With Ease and the accompanying workbooks, and we're giving away a CD of my writing lecture to anyone who seems interested.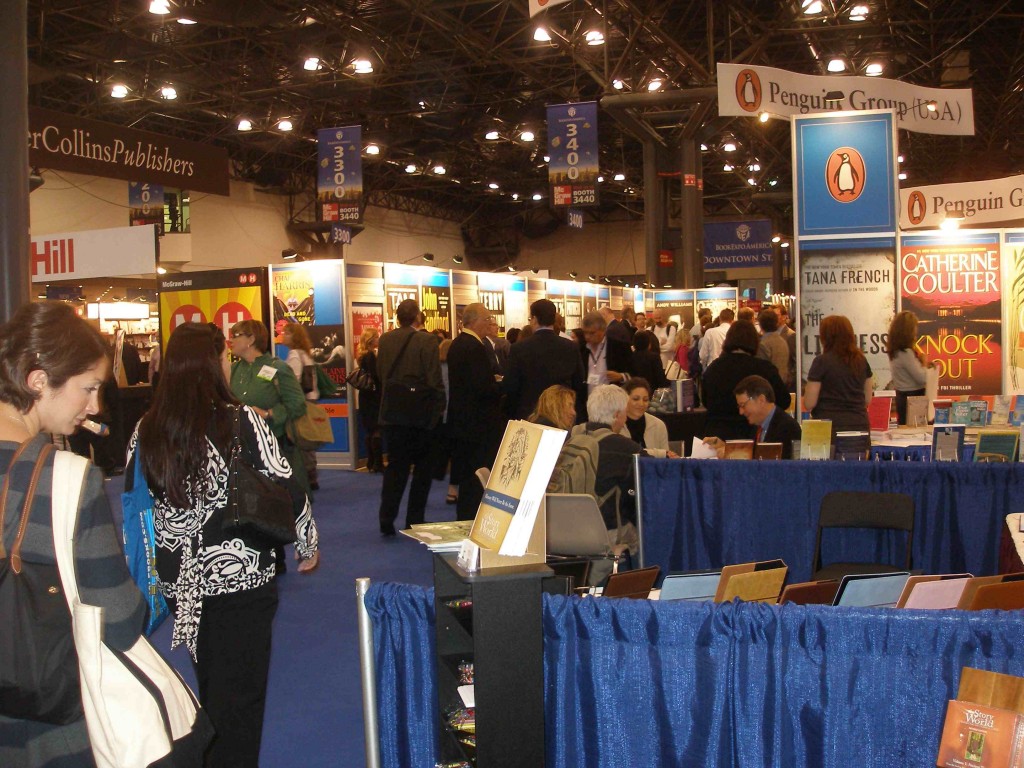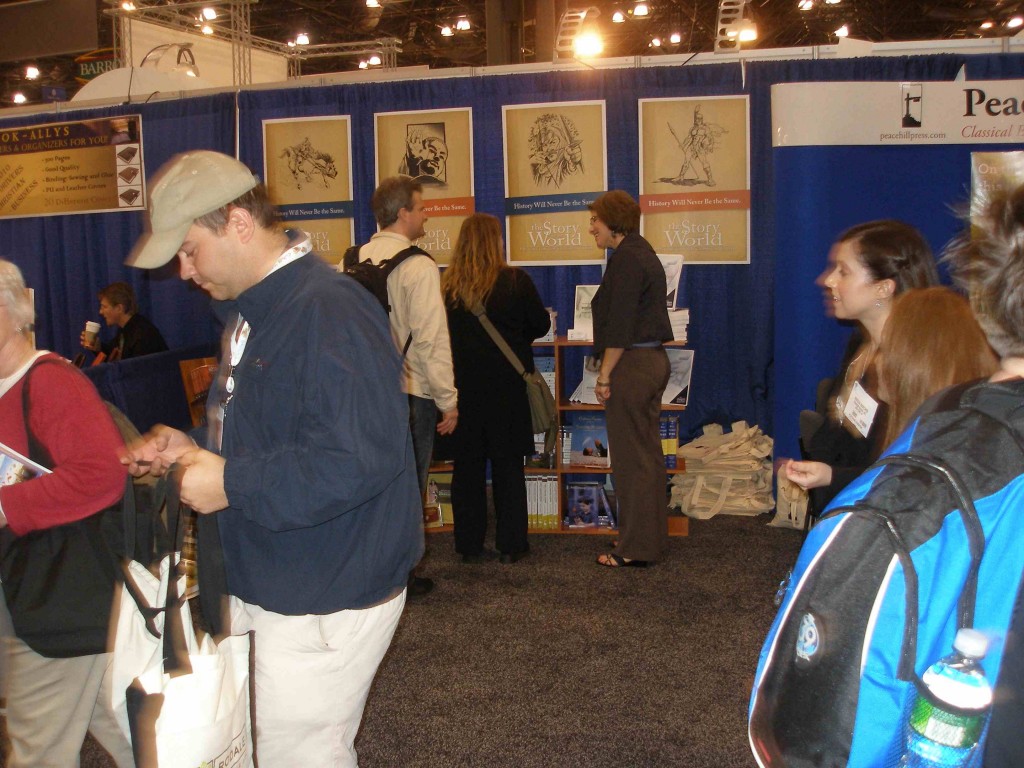 I haven't had much time to wander around yet (I'll report on that tomorrow) because we've been talking to people and also guarding our give-aways. This year we have mugs for librarians, coloring books and crayons, and posters. Oh, and tote bags.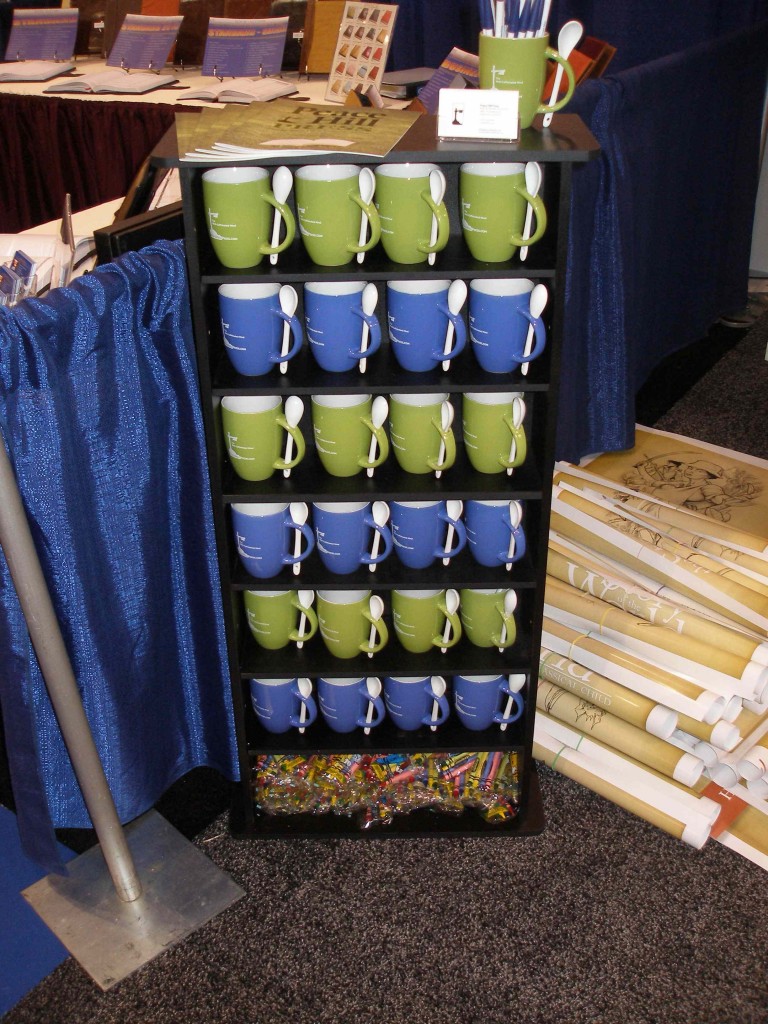 During the first half hour of BookExpo, freebie-seekers go storming through the halls grabbing everything that isn't stapled down, so you have to stand in front of your booth and throw your body in the way of anyone going for the books and audios. After the first frenzy, it calms down a little, but attendees swipe stuff all weekend long. Some of them are polite: "Are these free? May I have one?" Others don't even bother to speak to you; they walk up, grab a bag or coloring book, and leave without ever making eye contact. The weirdest ones slink up sideways, snag a whole armful of goodies, and then take off down the hall.
I labelled our mugs "For Librarians Only," but then I had to guard them until they were all handed out to librarians (they were gone within twenty minutes). The tote bags lasted until about lunch–we're near the front entrance this year, so people swipe them and head off to collect more freebies. The crayons are all pretty and shiny and we've had real trouble with people sneaking up, clutching whole handfuls and then making off without the coloring books (which are the part that has the ADVERTISING on it).
You know, I would never run up to someone's booth, grab free stuff and sprint away. It's rude and slightly creepy.
More tomorrow…