Because there's MORE TO DO outside.
I'm writing and speaking as usual, but as summer gets underway, things that have to be done on the farm multiply. Most recently, peaches had to be thinned–they grow like THIS before thinning.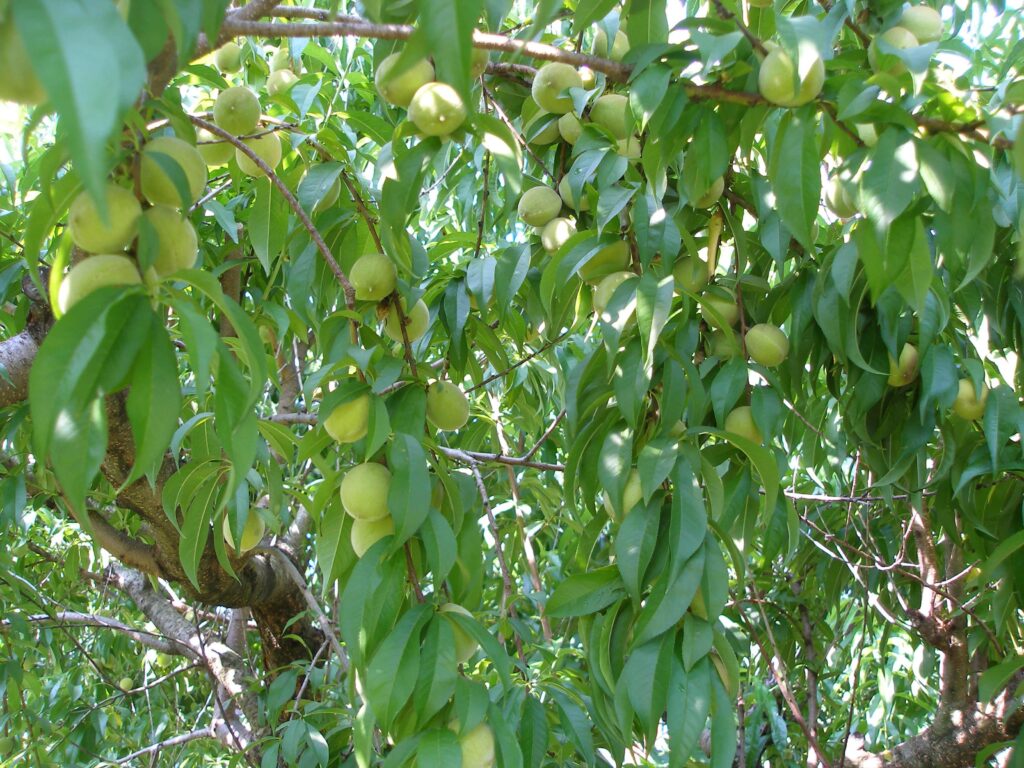 More than half of those need to come off so that the others have room to ripen.
Here are my three helpers, from top to bottom in descending order of actual usefulness (that's not counting my father, the Head Honcho, who's supervising from that chair behind Emily):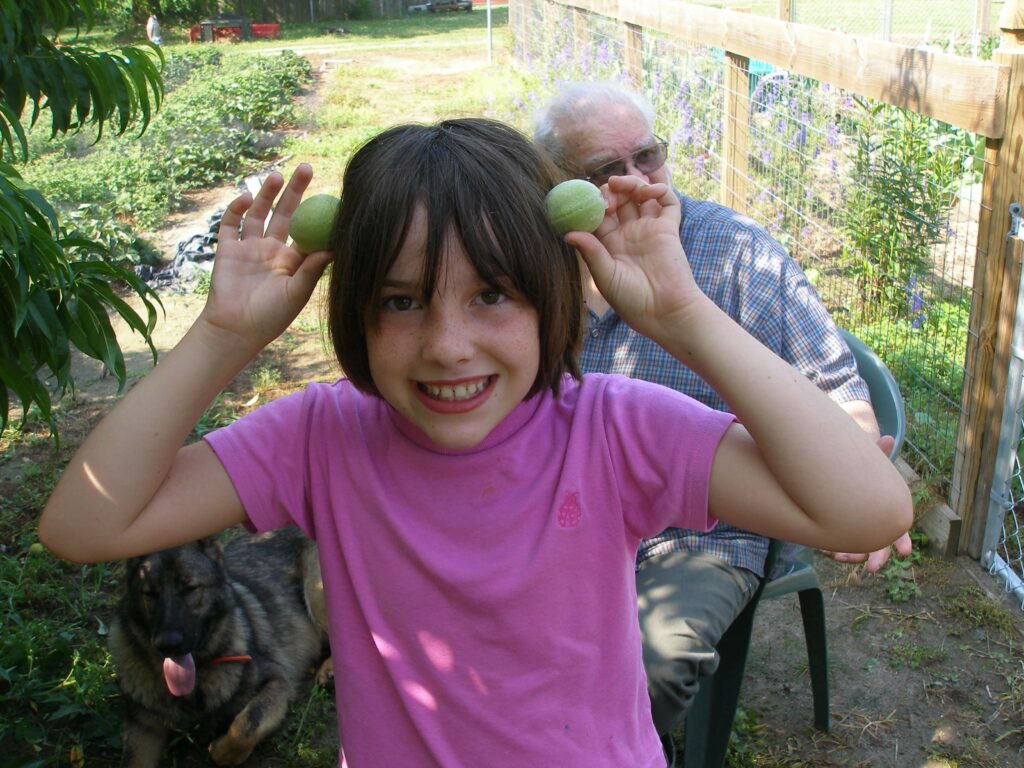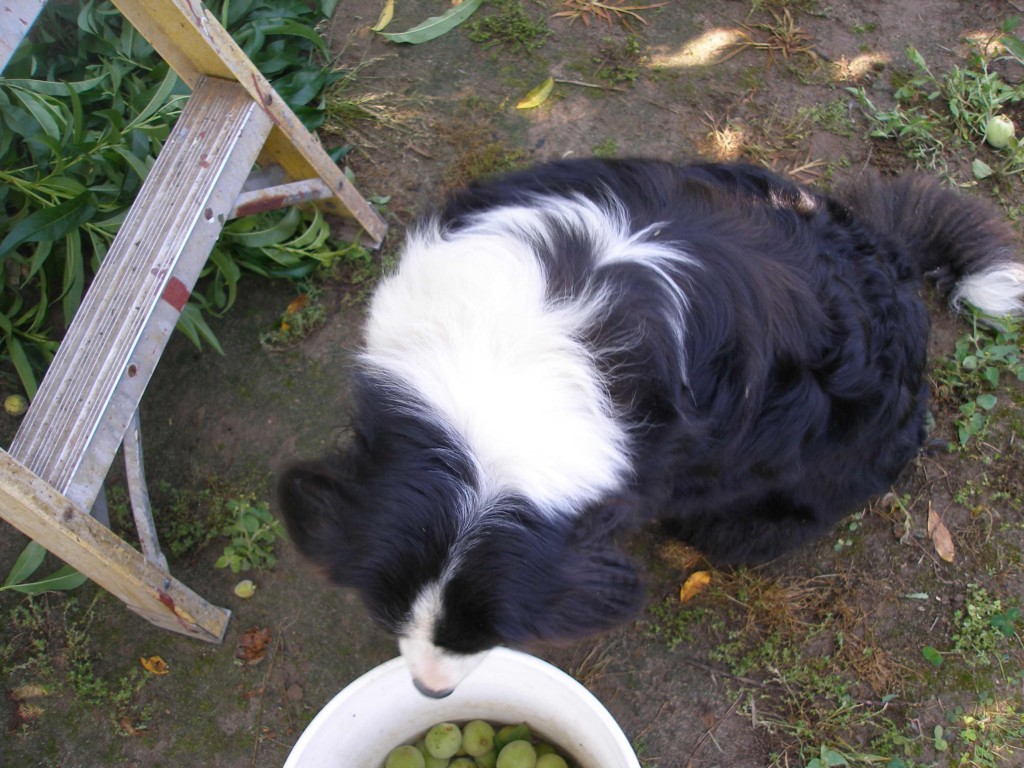 And here's Helper 1 ascending into the tree.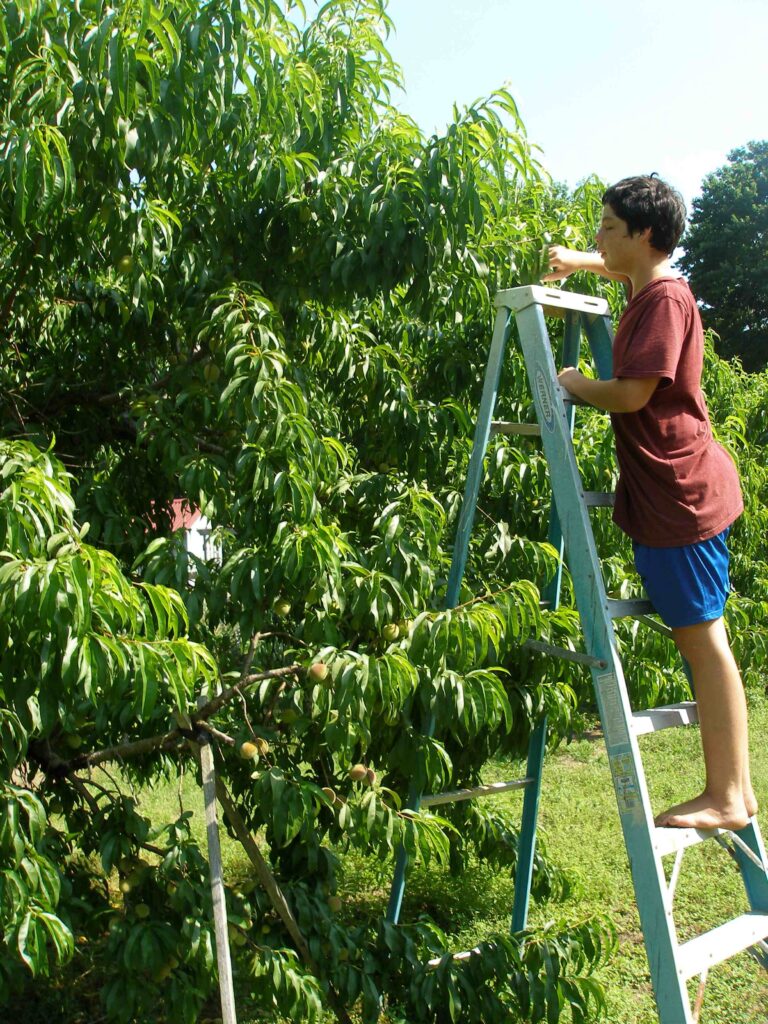 Man, that was a nasty job. It was hot. And peach leaves make me itch. And I kept finding ticks crawling on me. And after we thinned we had to rake up all the fallen peaches (they spread disease if you leave them there to rot) and dump them in the woods.
Yeah, the peaches will be worth it, eventually. It's just a very delayed gratification.