I haven't posted an update on my reading for a while. Actually I haven't posted anything lengthy for a while. I've been submerged in researching, editing, and keeping up with daily life; tax returns had to be done; I have papers to grade; filling out all of the financial aid forms for my rising college freshman killed untold brain cells; my nine-year-old gave herself a concussion and fractured her clavicle; you get the idea.
But I still read books, no matter what else falls off my to-do list.
First up, Michael Ruhlman's food trilogy: The Making of a Chef, The Soul of a Chef, The Reach of a Chef.
Grades: A- for the first, A for the other two.
I've always enjoyed food writing, and if you find that genre dead boring, you probably won't like these books. But what I appreciate about Ruhlman is his sense of drama. He can take the preparation of a poulet saute, the reaction of a food critic to a single pasta dish, a not-too busy lunch service, and turn each one into a fully developed narrative with a beginning, middle, and end. He sketches out characters with a few strokes and makes them real. I envy his skill.
Of the three, The Making of a Chef spends the most time on kitchen minutia and the least on characters and story, so that drops it a bit on my grading scale. (Also the font in the new Holt paperback version is way annoying.) The Reach of a Chef is my favorite of the three; in it, Ruhlman traces the inevitable trajectory that afflicts professionals in every profession. Get good enough at what you do, and eventually you'll find that you're not doing it anymore. Instead you're administering your own career, and there's hardly any time to devote to the activity that created that career in the first place.
Iain Pears, The Raphael Affair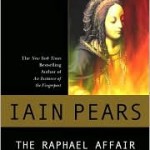 Grade: B
My father passed this art-history mystery on to me, along with several others in the series. I'm going to read the rest on those evenings when I'm exhausted and need to hunker down in bed with a book. Peeking into the art world was fun, but I had trouble keeping the characters straight and now that I've finished it, I actually can't remember what happened. But I remember the paintings.
Marcel Theroux, Far North
Grade: A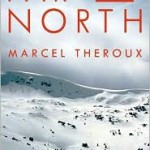 LOVED this. Finished it thinking: I wish I could plot like that. I have a weakness for apocalypse anyway, so I didn't find the post-global-warming setting particularly grim. And the narrative voice is one of the most accomplished I've read for a long time.
Connie Willis, Blackout
Grade: C

I can't remember the last time I was this infuriated by a book. It unfolds slowly (maybe too slowly) but that doesn't bother me; all of Willis's books gather momentum gradually, and since I enjoy the world she's created I don't object to wandering around in it for a while before the plot picks up steam. By midpoint, I was thoroughly gripped, and I stayed up way too late reading the last chapters, ONLY TO FIND
THAT THE BOOK STOPS HALFWAY THROUGH. It's not the first in a series; the publisher actually broke a single novel in half and published it, in hardcover, as two books. And the second half won't be out until summer. Yes, if I'd read all the reviews on Amazon first I'd have found that out, but I shouldn't have to do research into whether or not a book is finished before buying it. I went back and looked at the cover, the dust jacket, the flap copy, and there's no hint anywhere that I would end up suspended mid-crisis, with no way to read the rest. Unbelievably bad decision-making on the publisher's part. Although I hate to penalize Willis for this, I'm not going to buy the second half; I'm too furious. I'll buy it second-hand or check it out of the library.
Gina Welch, In the Land of Believers
Grade: F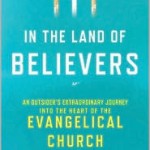 Wait, we have a challenger for Most Annoying Book of the Year! The premise sounded intriguing: Jewish agnostic Yale graduate goes to Thomas Road Baptist Church in Lynchburg and tries to fit in. I have never read so much self-satisfied, superior, prejudiced, insight-free twaddle in my life. Welch makes a startling discovery: Virginia Baptists are human beings! She then spends the rest of the book congratulating herself on her open-mindedness. "And whose fault was their ignorance?" she says kindly, from on high. "It was hard to blame them entirely." Whatever you do, avoid.