I've been plugging away on my manuscript for Anonymous Prestigious University Press, working my way through the checkered careers of…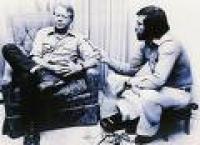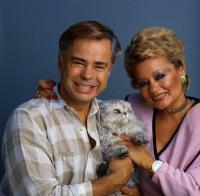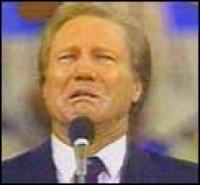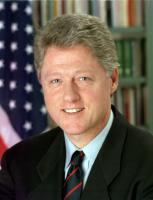 (Which is like a party game. What do these people have in common?)
Whenever I leave my work for the day, I put a Post-It on my keyboard telling me what my last thought of the work session was, and what page I was working on. I'm currently laboring away on Jimmy Carter, and as I write my way forward I keep realizing that I need to go back and explain backstory (i.e.: why were evangelicals buying the Late Great Planet Earth in such staggering numbers in 1972?) So I go back ten or twenty pages and start to work my way forward again. For some reason (the Matrix sending me a message?), whenever I stop for the day I'm still on Page 132. I've been on Page 132 for about two weeks now. I'm hoping I'm almost done with backstory and can move on to something exciting, like Page 133.
Anyway, I'm still working towards my Great Break. Thanks to all your input so far, I have assembled a list of novels to read and things to do (see below). If you haven't provided me with suggestions yet, please post.
Now I need something else–a list of movies to rent for those relaxed nights when I don't have to get up early to write the next morning. What are your favorites?
I'll take any suggestions. But just so you know, I have a particular liking for: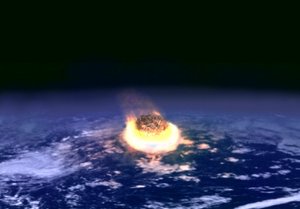 1. Disaster movies. I adore enormous fictional catastrophes with lots of fire, flood, and earthquake. (My husband thinks this is weird and unbalanced.) I own the "classics" already: Deep Impact, Dante's Peak, Volcano, Armageddon (Liv Tyler and Ben Affleck were an almost-fatal error, but the explosion scenes are still very cool), even Titanic (although I fast-forward past all the parts where Leonardo DiCaprio is actually speaking). If you can suggest others, please do.
2. Time travel.
3. Anything with Cate Blanchett in it.
4. Anything directed by, produced by, or starring Kenneth Branagh. (Except for Wild Wild West, which should have resulted in mass firings of any agent who convinced a client to be associated with it in any way.)
5. Fencing movies. As in swords, not pastures. There ought to be more of these around.
So what are your favorites? Post themb below. Meanwhile, here are my temporary and growing lists of:
Books to read….
Stephanie Barron, Jane and the Barque of Frailty
Robertson Davies, Cornish Trilogy
Umberto Eco, Baudolino
M. M. Kaye, The Far Pavilions
Madeleine L'Engle, Two-Part Invention, An Acceptable Time and The Crosswicks Journal books
Miss Read, Over the Gate and Storm in the Village
Marilynne Robinson, Gilead
Anya Seton, Katherine
Alexander McCall Smith, The No. 1 Ladies' Detective Agency
Dodie Smith, I Capture the Castle
Wallace Stegner, Crossing to Safety and Angle of Repose
Neal Stephenson, Baroque trilogy and Cryptonomicon
Angela Thirkell, Summer Half and High Rising
Anthony Trollope, The Last Chronicle of Barset and Barchester Towers
Charles Williams, Descent Into Hell and All Hallows' Eve
P. G. Wodehouse, The Code of the Woosters and My Man Jeeves
Things to do…
Go to the Outer Banks
Cook a couple of four-course meals for a few close friends
Practice Bach's Preludes and Fugues
Build a paddock fence (for possibly getting a horse back into the old barn by October)
Go the the movies at LEAST once a week and eat popcorn and hold hands (with my husband, that is)