This past week, we've been wrestling with the next Peace Hill Press catalog–the one that lists books which will come out between September 2011 and February 2012.
When I write a book for Norton, I turn it in and Norton decides on the publication date; I usually end up writing my own catalog copy, and for this series I've been suggesting cover paintings, and the manuscript and galleys come back multiple times for corrections, fact-checking, index-reading, etc. (Glance back over my 2009 posts and you'll see how this worked for the History of the Medieval World–for example, galley-reading, flap copy, etc…) But that's only a small part of getting a book into the catalog. For our own catalog, we have to design each page, write all the copy, supply all the publication information, show how the books work together, arrange the pages so that someone unfamiliar with the books can understand the overall pattern of the curriculum…and supply cover images.
This last is the most time consuming, in part because we're sometimes creating covers for books that are far from finished. Our February 2012 titles, which have to go in this catalog, are a full year away–so we're taking a little bit of a shot in the dark with some of our covers.
However, I'm thrilled with the covers for the new catalog, and I wanted to show them to you. Thanks to Mollie in our office, who did yeoman's service pulling these together, as well as our wonderful mapmaker Sarah, who jumped in to help out with covers on short notice.
So here are the covers of the Peace Hill Press new releases in language arts.
First, the first volume of our core writing series, designed to be started any time between fifth and seventh grade (student book first and parent book second):
The first volume of our grammar series, for the same grade level (note only ONE book for this!):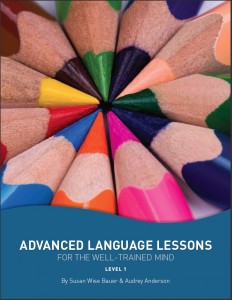 And our creative writing book, which can be used as a supplement to Writing With Skill (WWS focuses on expository writing) or…just for fun.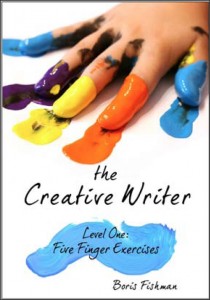 I'll be providing more information (release dates, excerpts, etc.) as time goes by.