Today, the book showed up on Amazon for the first time! It's so early in the process that there's not much information on the page yet, but go visit it anyway:
History of the Ancient World.
And here's the final cover: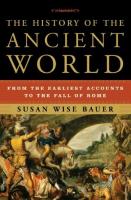 Amazon.com usually pulls its information from the Norton sales catalog, which I have not yet seen (they usually do send me several copies, so I'm guessing that it's on its way). When it arrives, I'll post the catalog page for comparison.
I'm in Seattle at the moment, visiting my brother and getting ready to drive up to British Columbia to speak at an education convention. Will post a report shortly. There are MOUNTAINS here!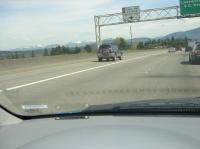 Taking pictures out of the window instead of paying attention to the road…at least I remembered to bring the camera, for a change.