Folks, tomorrow is the Official Publication Day for The History of the Renaissance World: From the Rediscovery of Aristotle to the Conquest of Constantinople.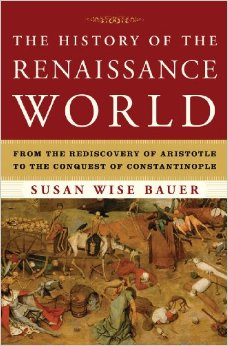 …Which means nothing.
Publication day is a publishing myth. By the time publication day dawns, physical copies of the book have been floating around for weeks. Booksellers are theoretically supposed to wait until "publication day" to put books on sale, but unless the book covers an incredibly timely current-events topic or is written by J. K. Rowling, they don't usually bother.
Even though the "official publication day" is Monday, September 23, The History of the Renaissance World has been selling from Barnes and Noble and The Strand for over a week. You could have ordered it directly from W. W. Norton two weeks ago. It started selling from Amazon with a "1-2 day processing time" on Friday. But today, 24 hours before "publication," it's gone to "Ships within 24 hours" status," so I think we can safely say that it's been published.
The only version that's not available…? The ebook. That, which is instantaneously available and could have started selling weeks ago (since it wasn't waiting on the printing and binding process), is being held until "publication date."
Welcome to the irrational world of publishing.
In the meantime, if you happen to see it at your local bookstore, snap a picture for me, OK?