If you've been reading this blog, you know that I decided to do the "52 Books in 52 Weeks" challenge. Now I'm bailing. I like the idea that I'm regularly reading books that don't have anything to do with my current projects (something I wasn't really doing before), but I've found it almost impossible to post weekly reviews, plus I can never remember what week I'm on. So I'm going to keep reading a book a week, but every once in a while I'll post a round-up of what I've been reading with brief reactions (for those of you who find this sort of thing interesting).
So here's what I've read since my last "52 Books" post…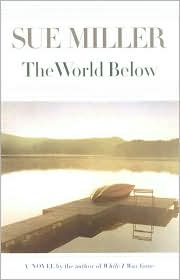 The World Below, Sue Miller. I like Sue Miller, but this one was forgettable. As in, I read it, put it down, and then picked it up again three weeks later and read the first chapter before I remembered that I'd already read it.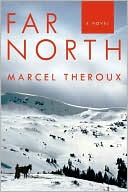 Far North, Marcel Theroux. Fascinating. A first-person narrator who delivers a surprise (not so easy), and the only time I've really understood, in a visceral immediate way, how a prisoner might come to terms with a wretched life of captivity to the point of refusing escape.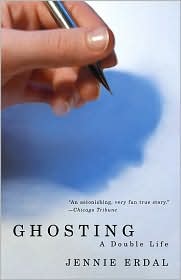 Ghosting: A Double Life, Jennie Erdel. Some interesting stuff here, but I was hoping for a little more reflection on the morality and realities of ghostwriting (something I did for a very brief period); this was more like the memoir of a woman who got tangled up with an EXTREMELY odd employer. I'm still wondering why on earth any sane woman would ghostwrite a NOVEL for someone else.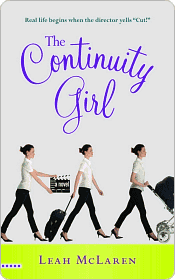 The Continuity Girl, Leah McLaren. YAWWWWNN. Chick lit, set in the movie world, still boring.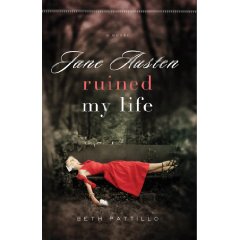 Jane Austen Ruined My Life, Beth Pattillo. I knew about the zombie rewrites of Austen, but when I was looking up the link for this I found What Would Jane Austen Do?, Austenland, Confessions of a Jane Austen Addict, and a movie called Lost in Austen. Austen isn't just a writer; she's a creator of powerful alternative worlds. The girl-equivalent of Joss Whedon. Mildly entertaining.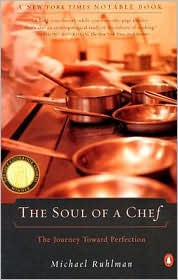 The Soul of a Chef, Michael Ruhlman. Loved this one. I'm currently fascinated by chef/kitchen/restaurant books–I think it's because restaurant kitchens are an amazing mix of precision and chaos. Kind of like my life. (This is why I always sit at the bar in my favorite restaurant, so that I can peer into the kitchen and marvel.)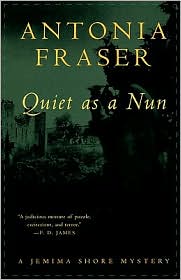 Quiet as a Nun, Antonia Fraser. Double YAWWWNNN. Can't remember who did it.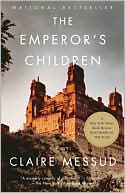 The Emperor's Children, Claire Messud. It must just be me. New York Times best-seller, rave reviews, recognition and prizes, I just don't get it. Draggy, overwritten, slow-paced, no insight. But again, apparently that's just me.