(Not to be equated with "Big Foot Sightings" or "Jersey Devil Sightings.")
This, from Tantor Media; The History of the Medieval World will be on audio! Twenty-two and a half hours (whew).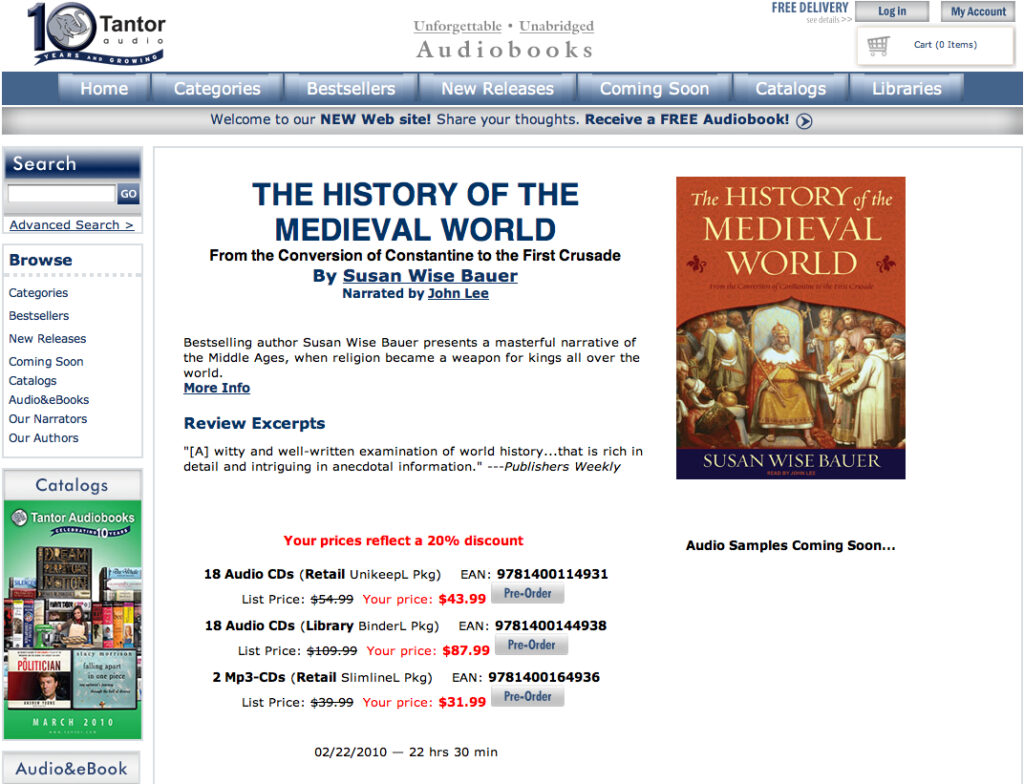 The audio version is being read by British actor John Lee, who also did Patrick O'Brian's audio narrations. I'm delighted that the book will have such an accomplished narrator, but it's going to be an odd experience; I hear my own voice when I read my own work, and now I'll suddenly be British.
And male.
But I'm totally up for the transformation. I'll be in good company. I mean, powerful wizards and elves always have British accents, right? And anyone who grew up watching Easter mini-series on TV knows that the voice of God is pure BBC.
Second sighting: front page (at least temporarily) at the History Book Club: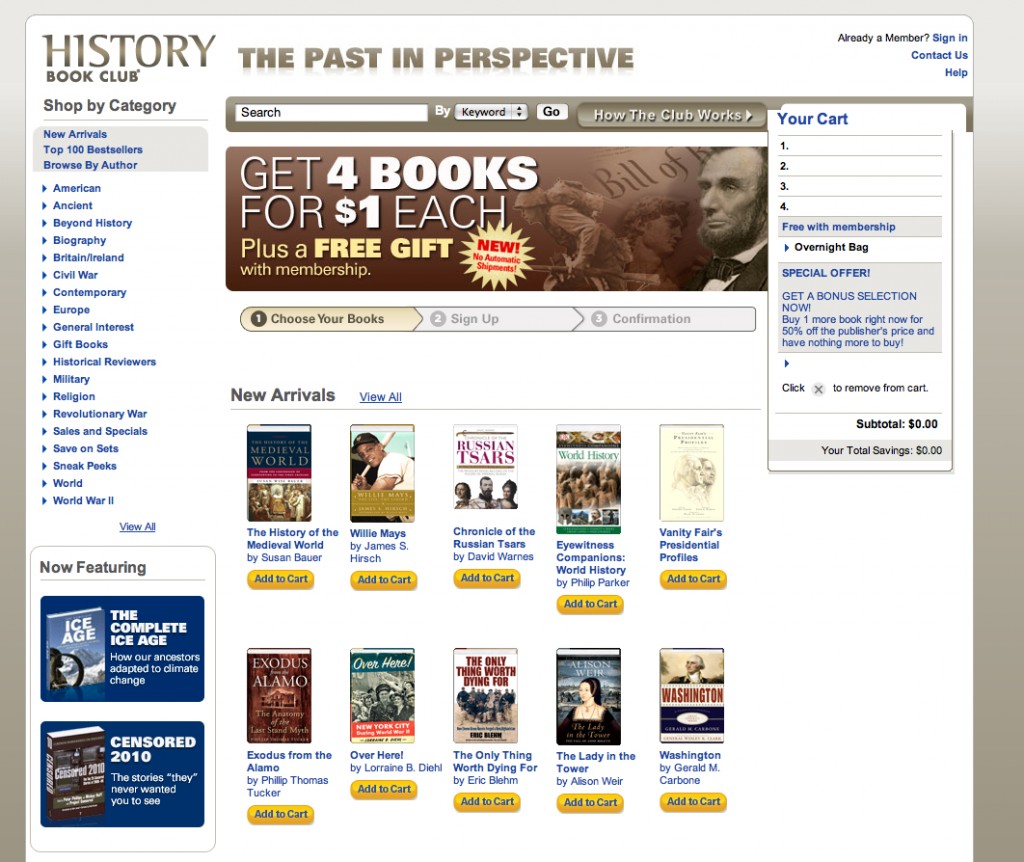 And finally (you have to humor me here)–an appearance at #1 on the medieval history bestseller list at Amazon.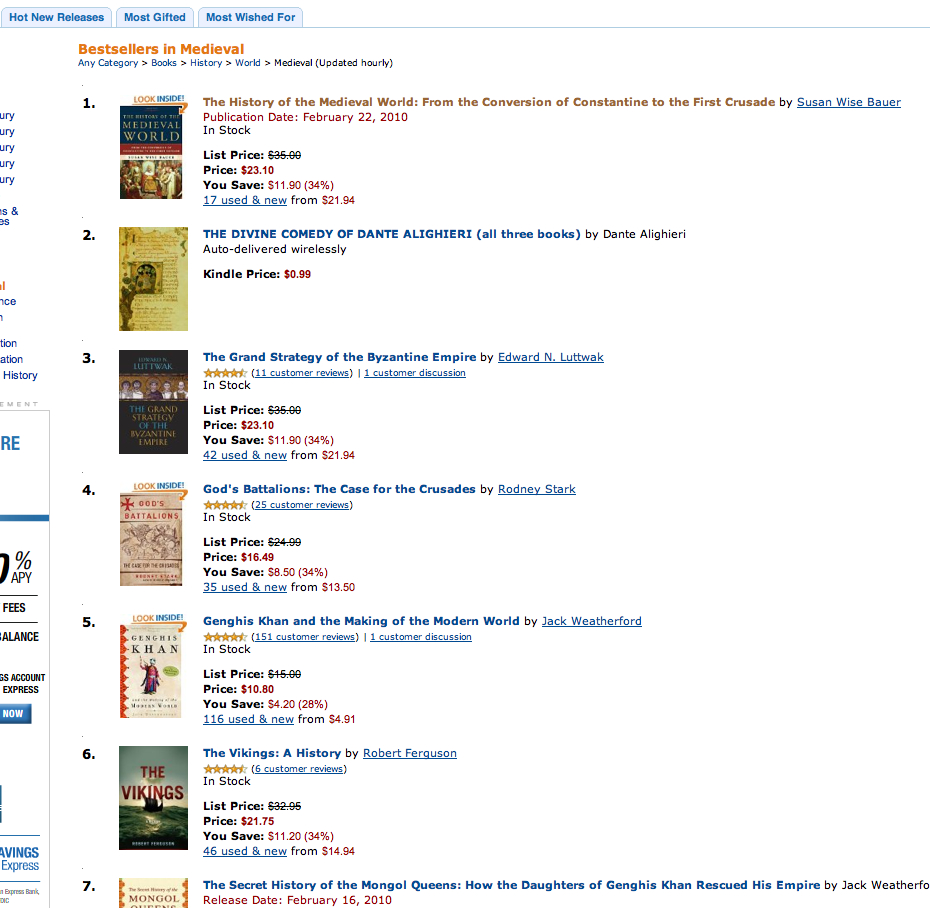 I know, I know, I shouldn't be checking Amazon rankings (I'm the first to say so), but I've written 160,000 words of Renaissance history and haven't yet found a narrative thread (or gotten east of India), so you have to allow me SOMETHING to revel in. However briefly.