The early strawberries are in.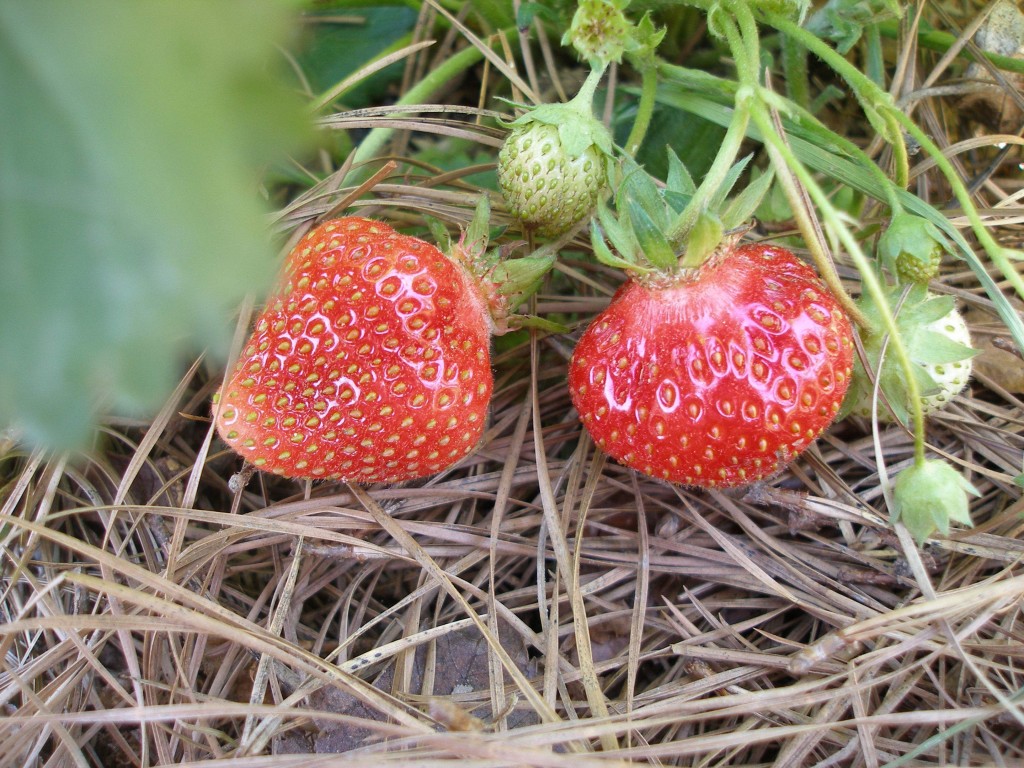 So I thought I'd give you Meme's strawberry shortcake recipe (Meme was my mother's foster mother, a Depression-era chicken farmer, and an amazing cook).
Slice the strawberries and stir them in a bowl with a few spoonfuls of sugar. Let them sit (they start making their own sauce).
Mix:
2 1/2 cups flour
1 Tbs baking powder
1/4 tsp salt
1/3 cup sugar
With a pastry blender, cut in 1 stick of butter until butter is the size of small peas.
Mix in 1 cup of sweet milk, just until the dry is incorporated—do NOT over mix this (and be sure to do it by hand).
Turn the dough out on a floured surface, pat it flat, and cut out biscuit shapes. Put them on a greased cookie sheet with sides touching (it makes them rise higher). Bake at 450 for 12-15 minutes.
(The less you handle the dough and the quicker you get it into the oven, the better).
When the shortcakes are brown, here's how you fix them:
1. Split the shortcake biscuit as soon as it comes out of the oven and butter it.
2. Pile strawberries onto the bottom biscuit and put the top back on.
3. Heap more strawberries on the top and pour some of the sauce over it.
4. Put a mound of whipped cream on top.
5. Eat while warm.
This is the most amazing food in the world. Has NOTHING in common with those weird little sponge circles you can buy in the store. In fact, we've kind of given up having dinner when we have strawberry shortcake–I just plop it into big bowls as the main course and put out some cheese for anyone who's dying for protein.