I have a confession to make: I hate doing crafts and activities.
I've used my own Story of the World curriculum with my kids, and now we're going through it with my ten-year-old daughter. There are lots and lots (and lots) of supplementary crafts and activities in there. The boys were fine with skipping them.
Apparently girls are different. She ADORES crafts and activities. She LOVES them. Whenever I say, "Em, what do you want to do today?" she says with huge shining eyes, "Let's do a PROJECT."
And then my heart sinks, because what I really want to do is…read another book. However, in an effort to be a good home-educating mom, I've promised her that we can do one history activity a week.
This week, she's just finished reading "Warlords of Japan," from the third volume of The Story of the World. The project she picked was "Sumo Wrestling."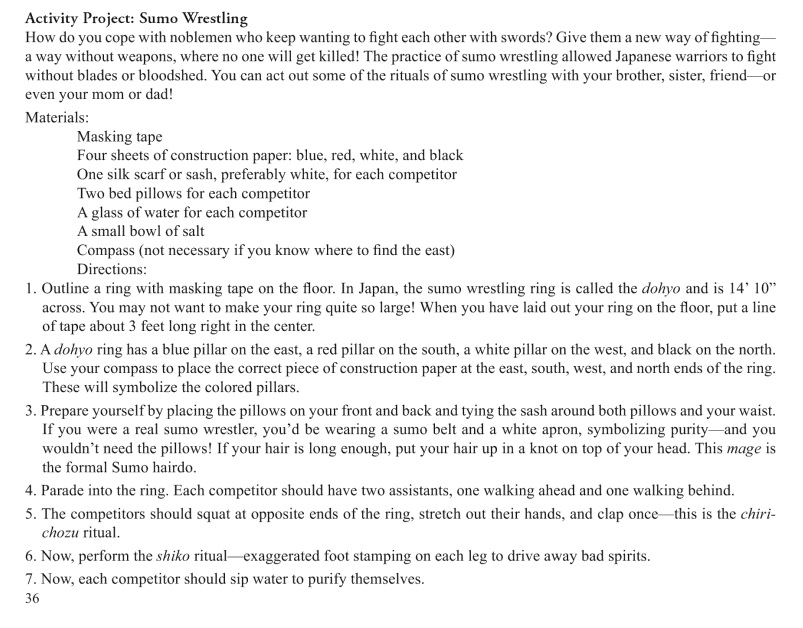 I kind of expected her to pick "Wind Poem" or "Tea Ceremony," but no. After all, she has brothers. Who immediately got involved (since it was too hot for them to be doing anything other than hunkering down in the air conditioning).
So they got themselves ready.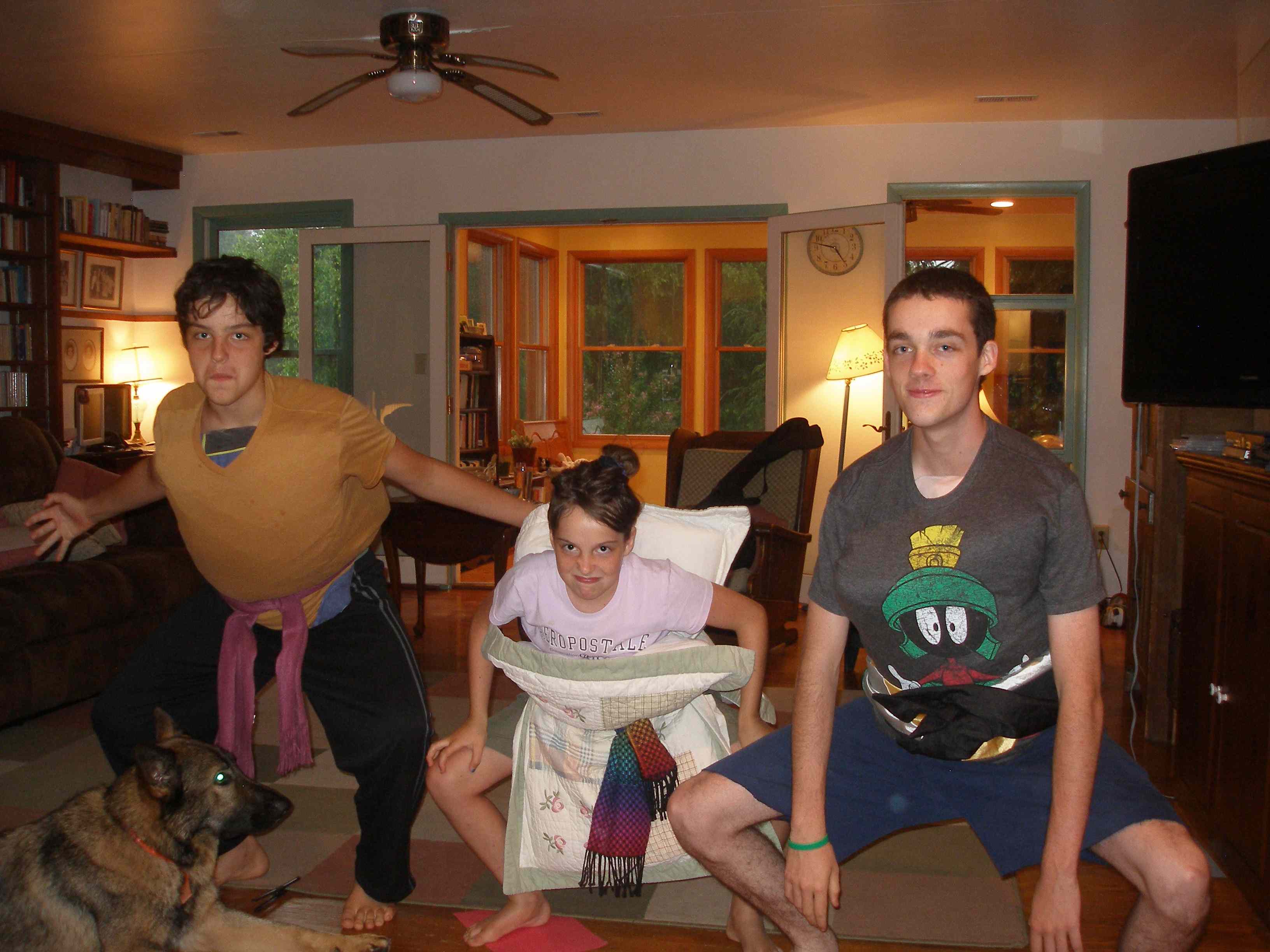 And then Em and Dan faced off.
(The shepherd is refereeing.)
I think this one was kind of a foregone conclusion.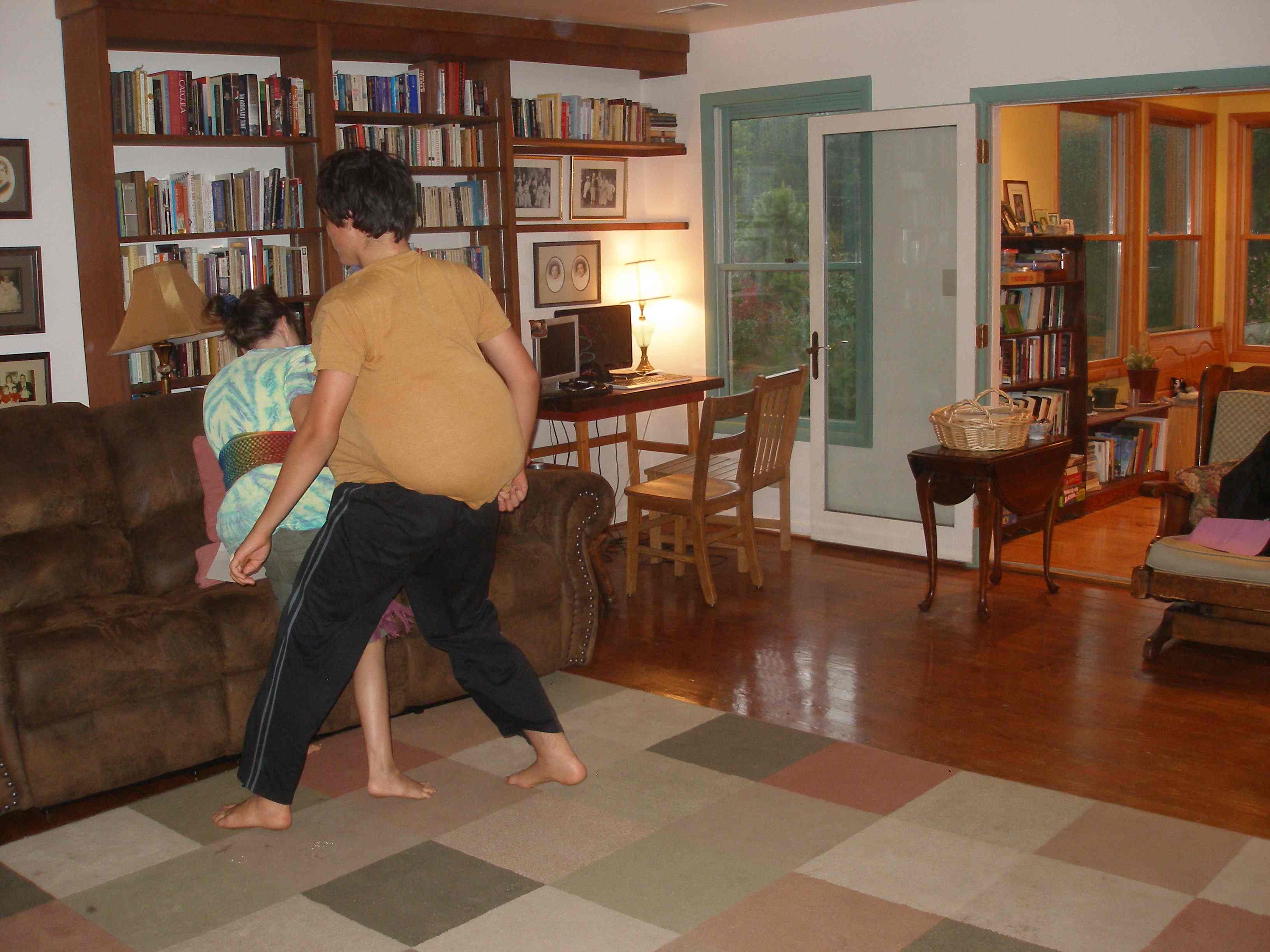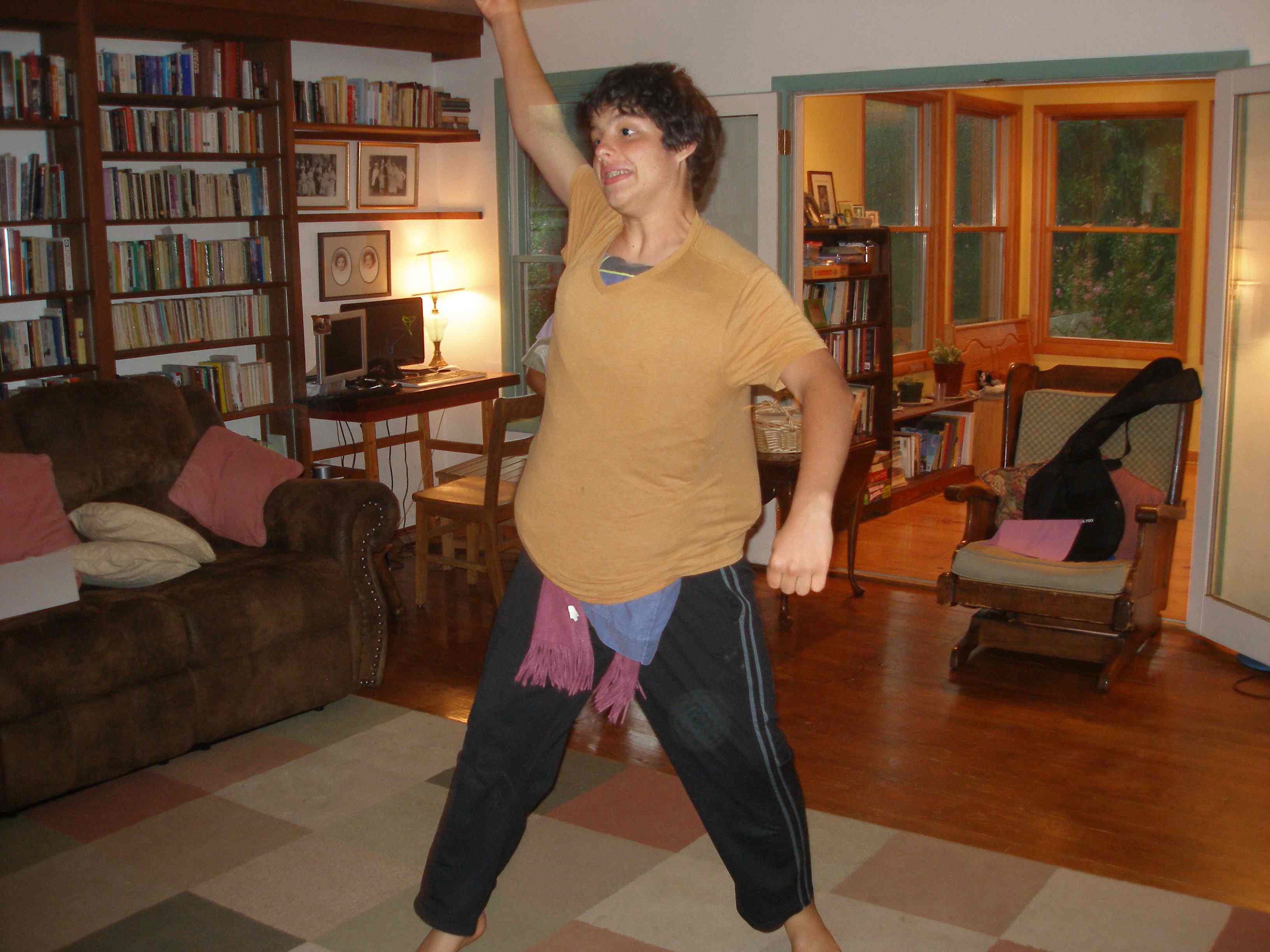 Then Ben and Dan gave it a whirl. (This seems to have alarmed the shepherd. The border collie is just waiting for something to herd.)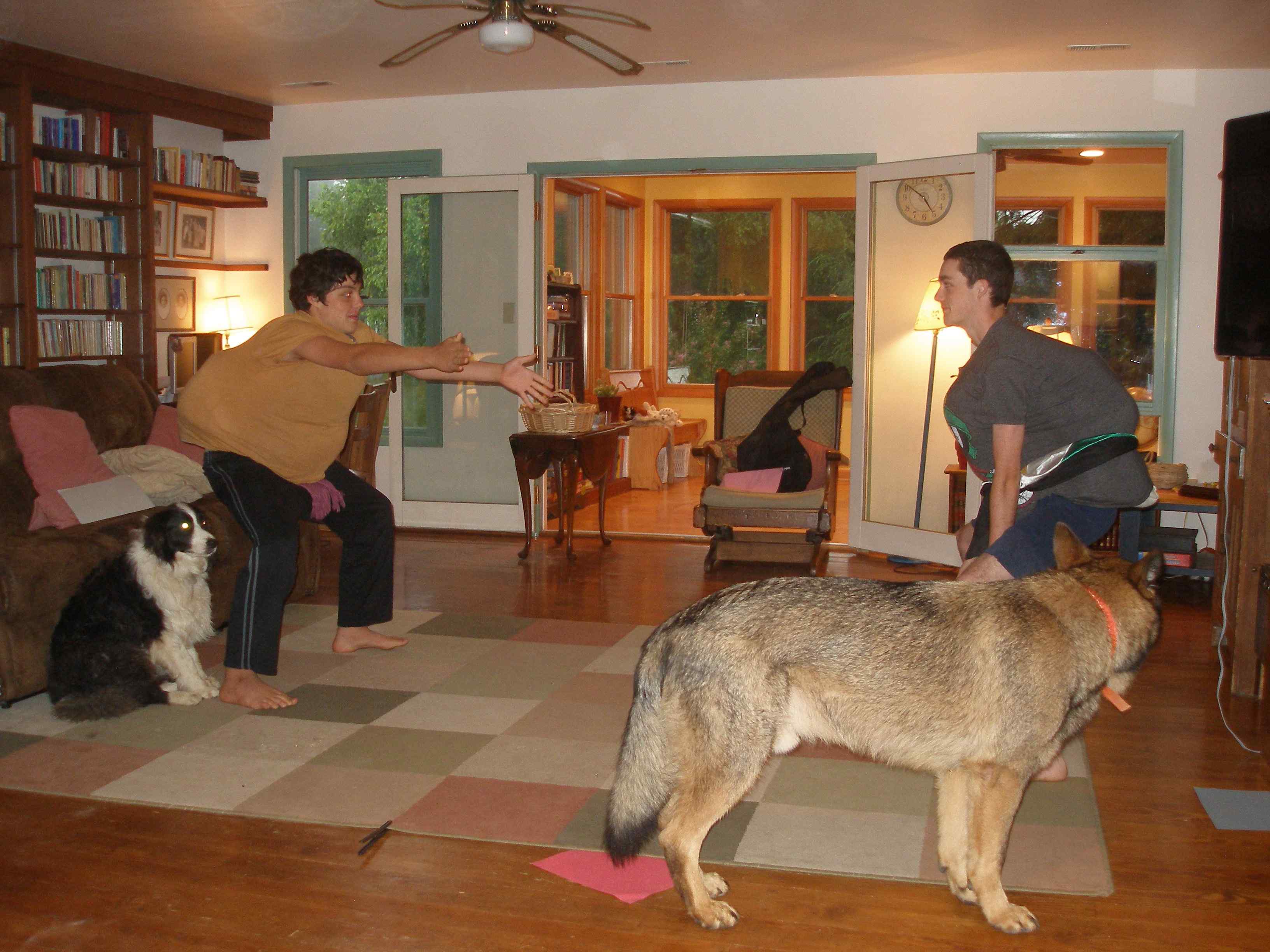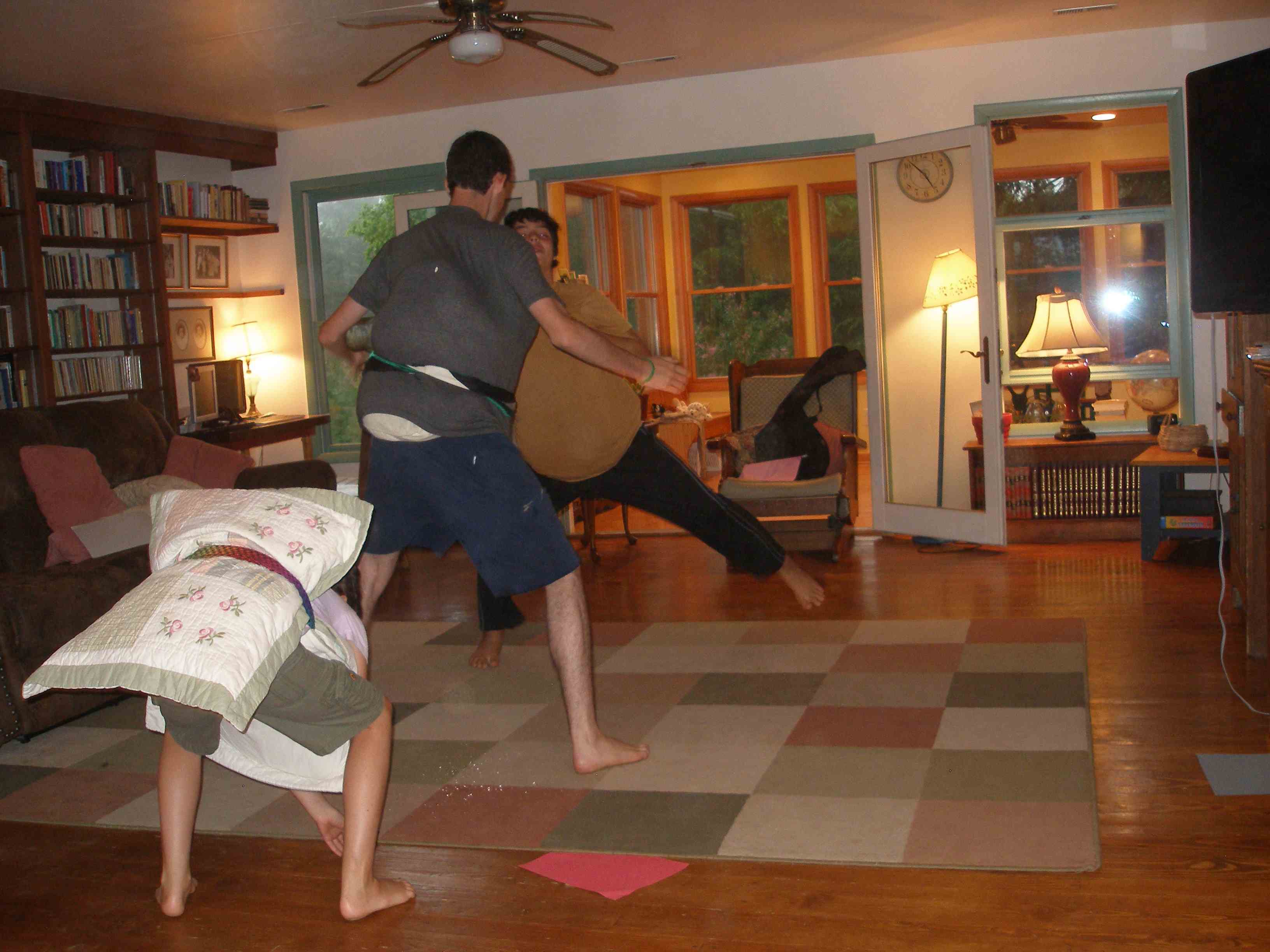 And victory shifts!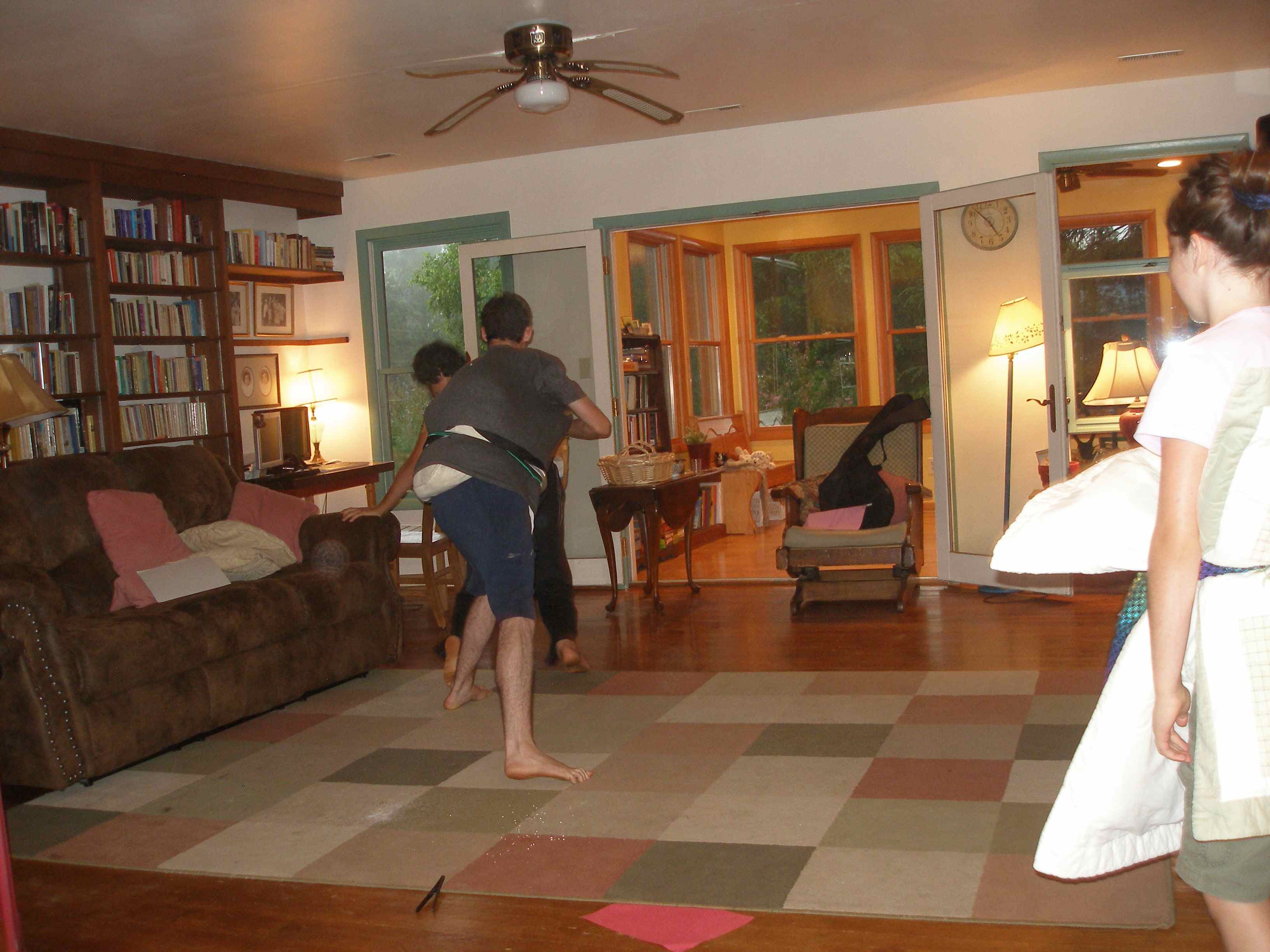 Ben did suggest that he and Em play a championship match, but I decided it was cookie time instead.
See, you all KNEW that highly intellectual learning was taking place in the Bauer household. Now I've confirmed it.