Today's my last day here; the show goes on for one more day, but I'll be leaving the booth in capable PHP hands and heading home. There hasn't been a lot of writing going on. I think most writers find that peripheral activities (travelling, speaking, publicity, emails, blogging, etc.) very quickly capture center stage, while the writing itself is happy to slide off into the wings. Making a living as a writer involves a constant struggle to push the noisy happy peripheral activities back offstage, where they belong, and drag the shrinking-violet star back into the spotlight.
Here are a few more scenes from this second day of noisy peripheral activity.
The Guinness World Records people adding a little happiness to the show floor: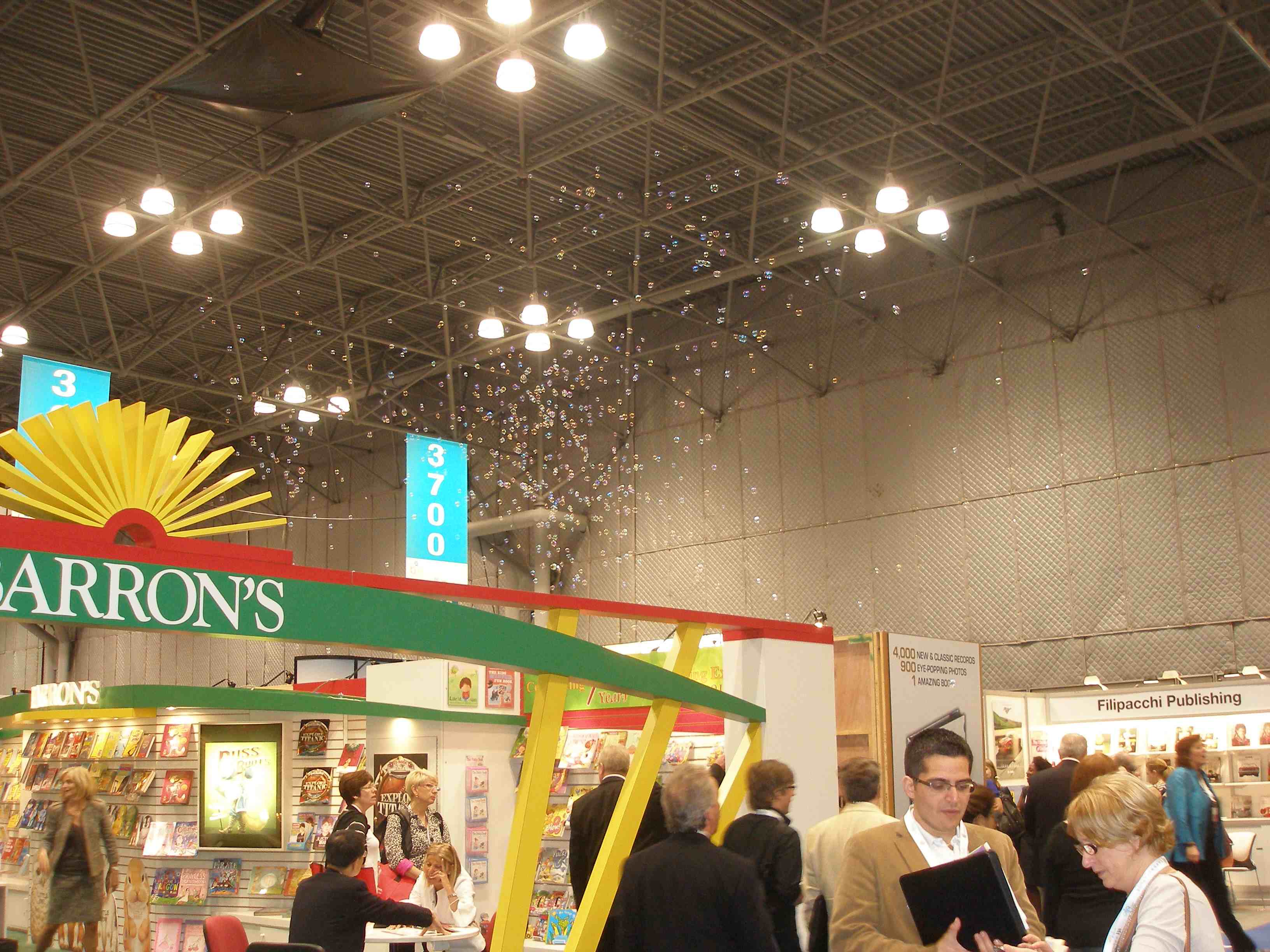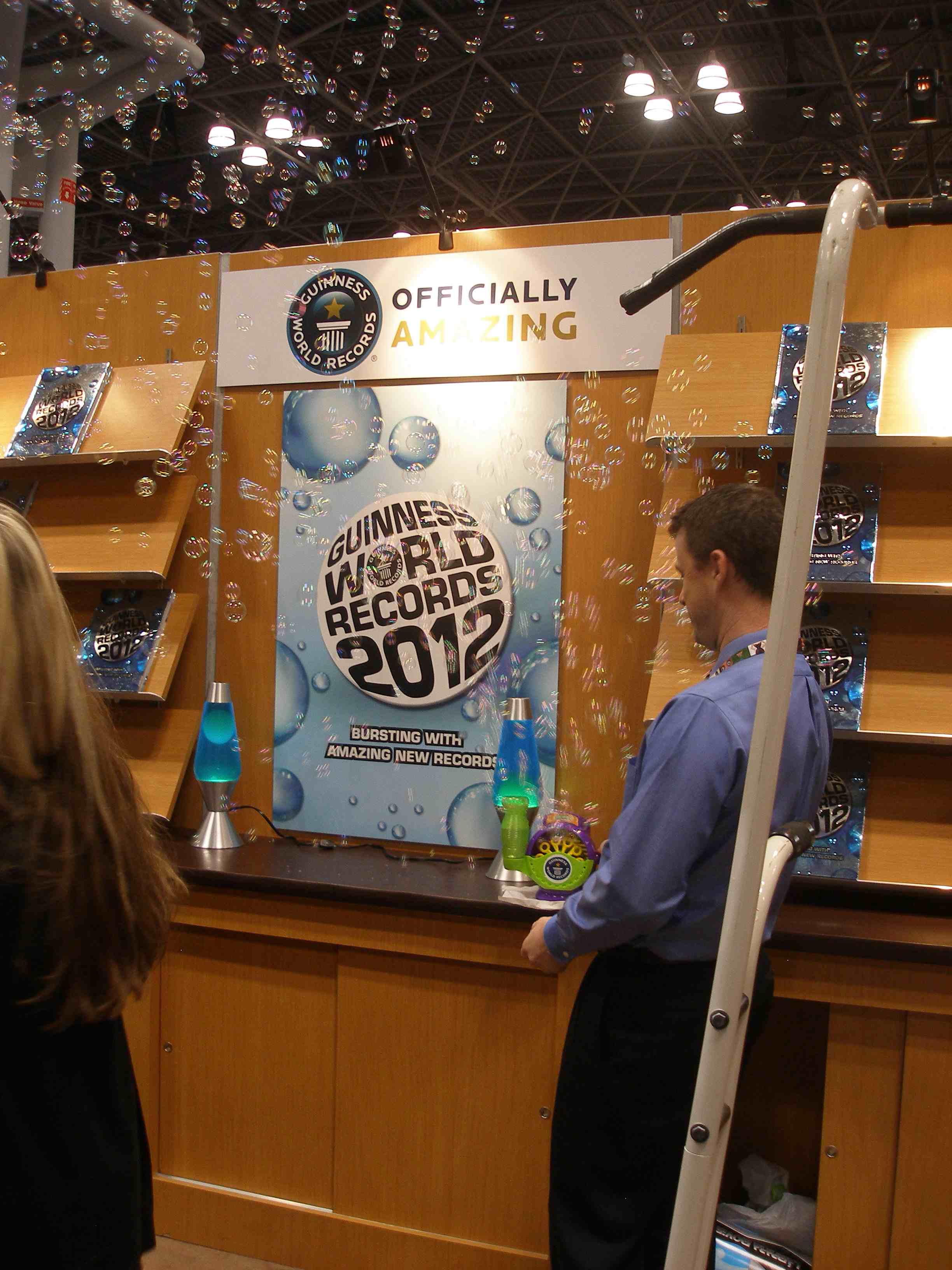 A couple of valiant publicists putting their best feet forward: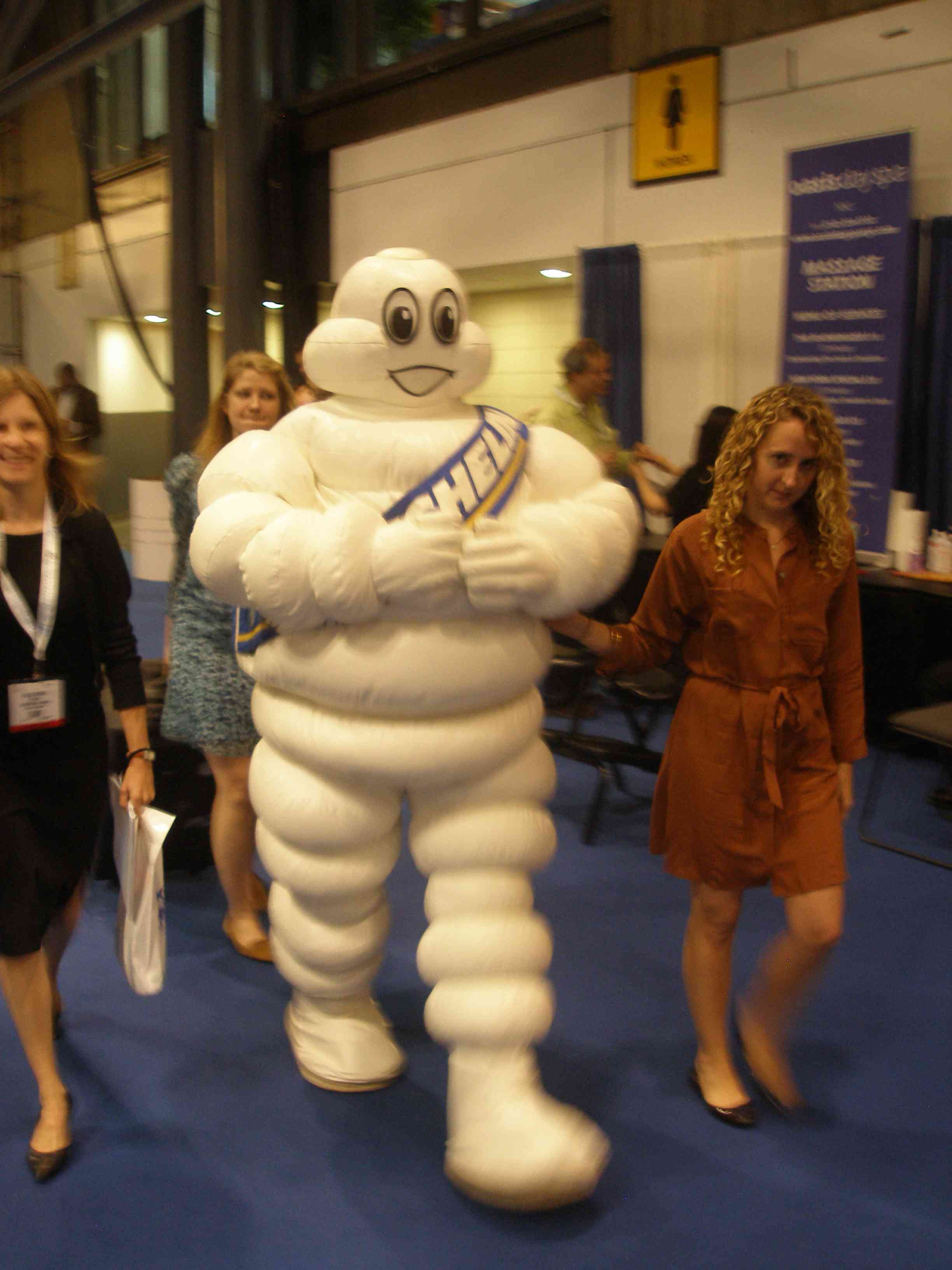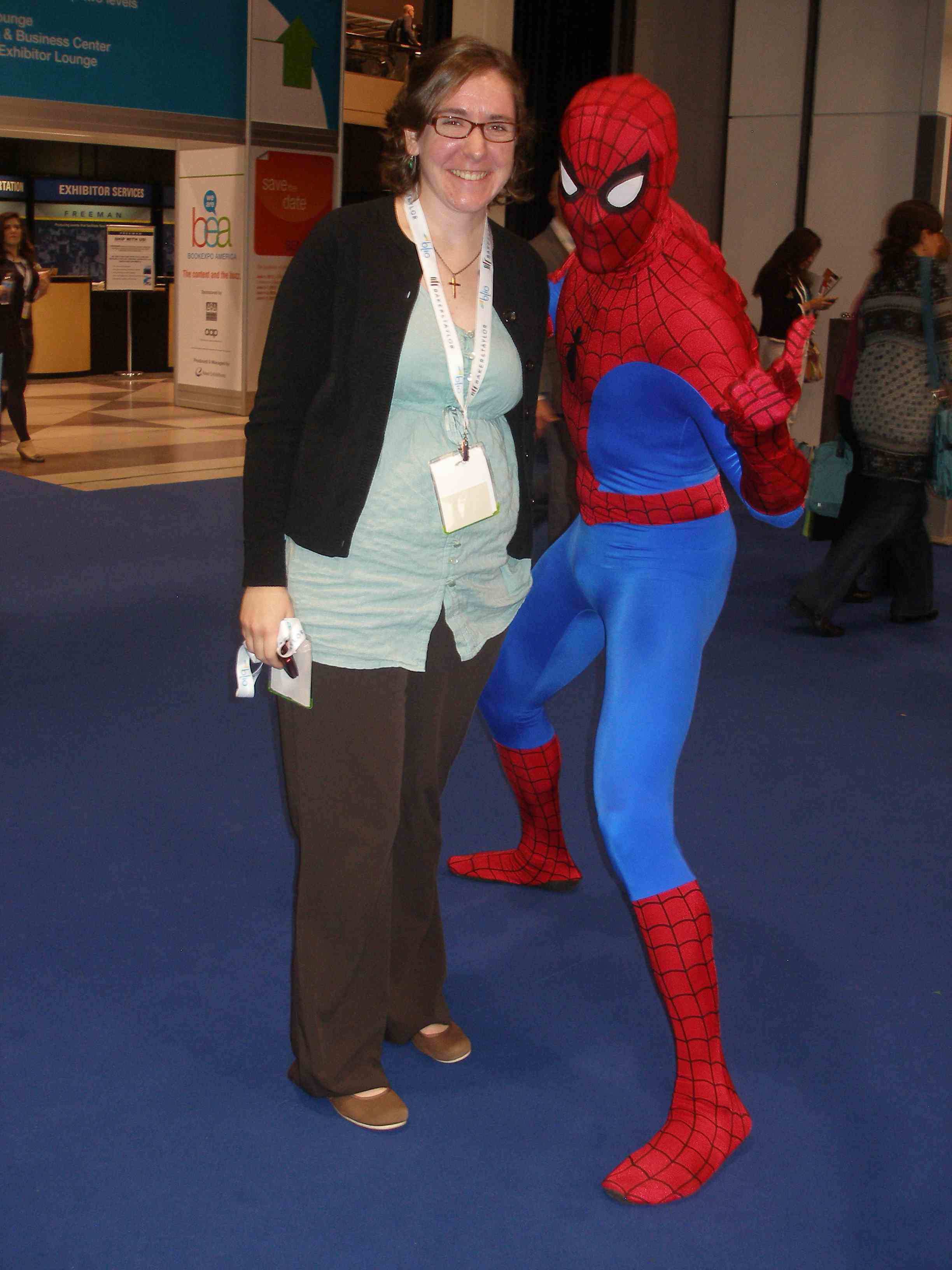 One of the many nut-job vendors around the edge of the hall: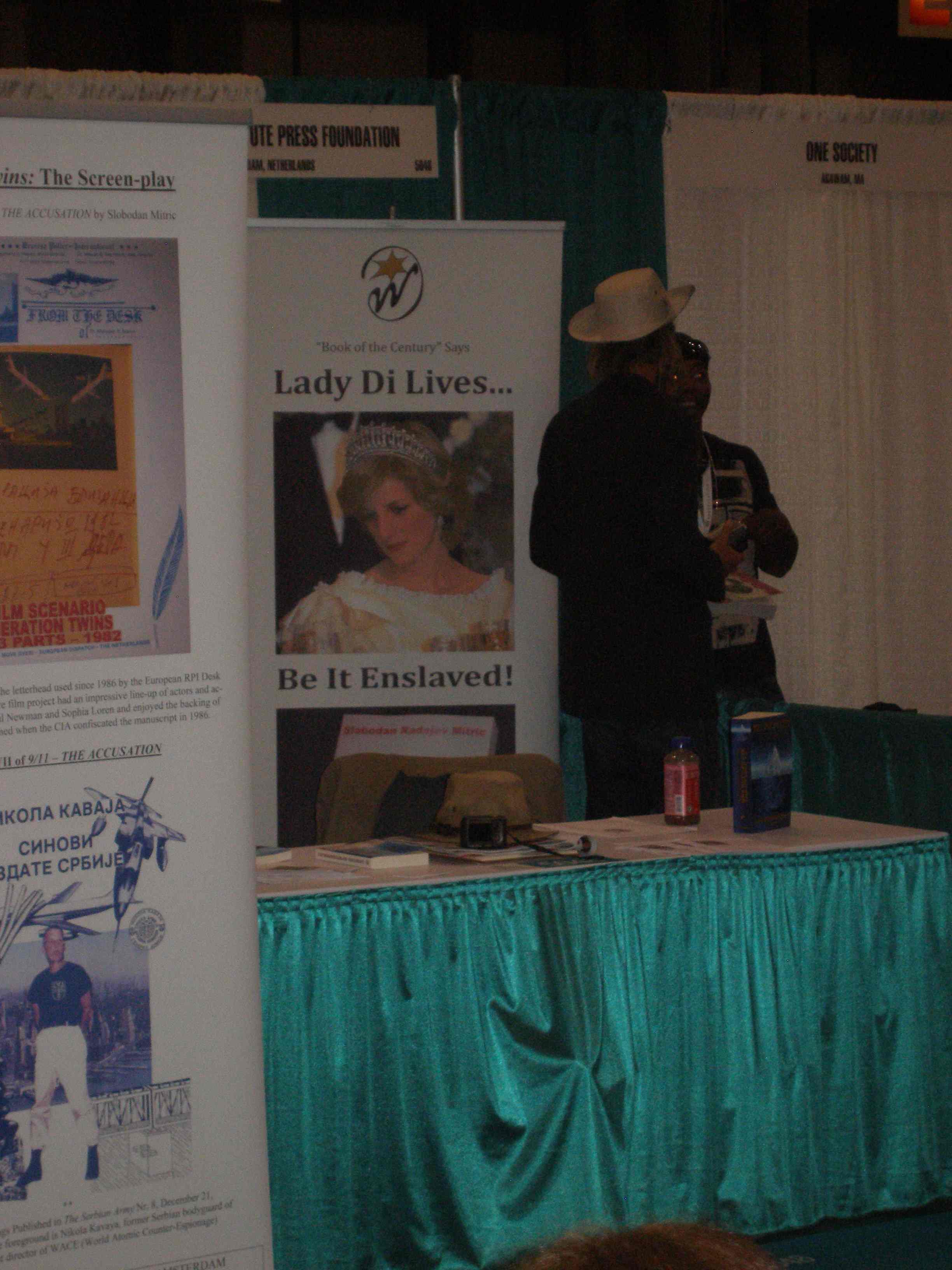 The Librarian Lounge: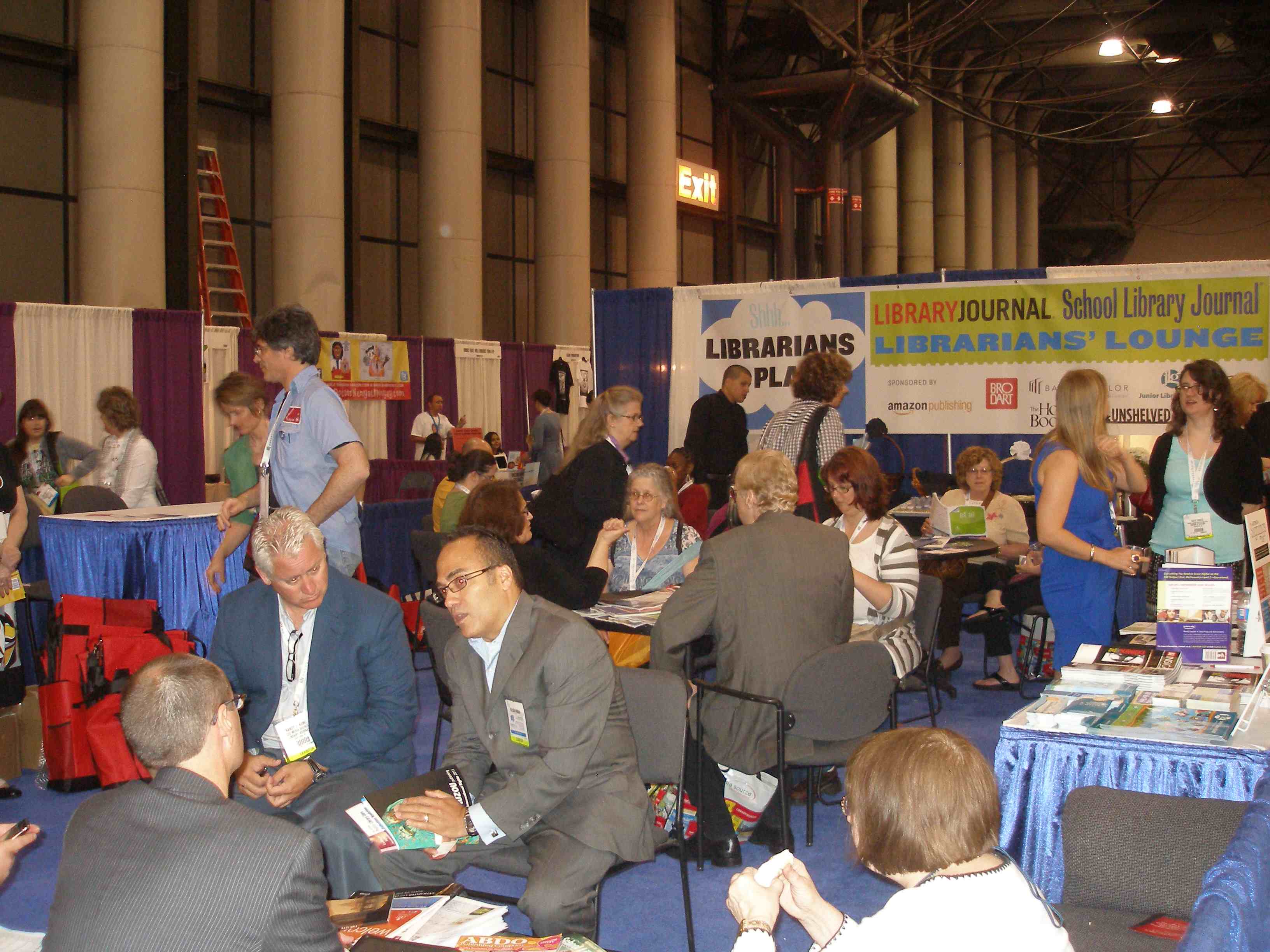 And the charmingly-named "Autograph Chutes" that channel fans towards the signing table.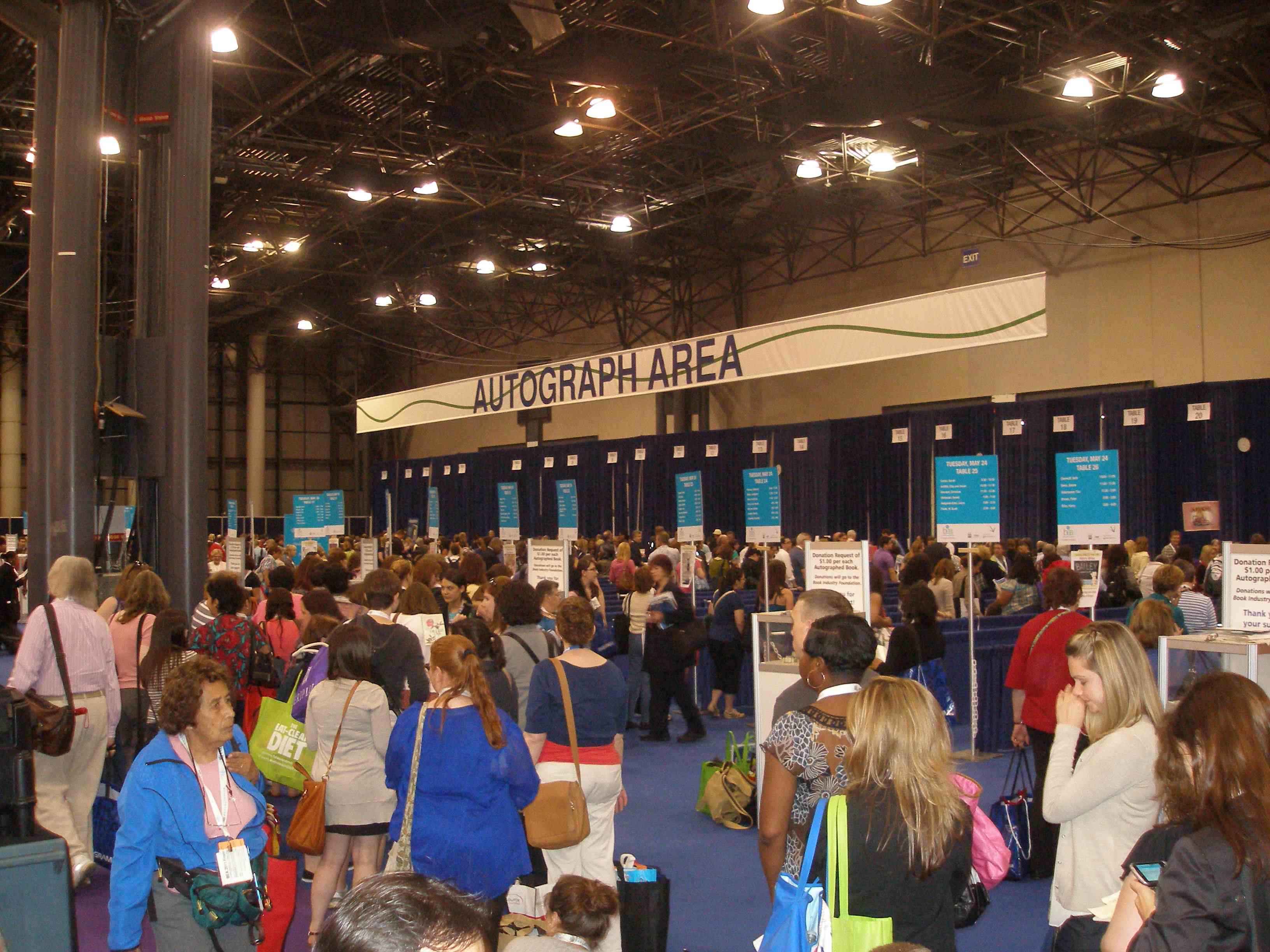 This year's show is definitely busier and more upbeat than last year's. Now it just remains to be seen whether all the conversations we've been having with librarians, booksellers, columnists, reporters, and foreign publishers…actually translate into book sales.