This week, Peace Hill Press has a booth at BEA, inside the Norton space. I'm here along with Pattie, my intrepid executive assistant, and John, the PHP Director of Marketing and online guru.
Here's our booth (and John, coincidentally):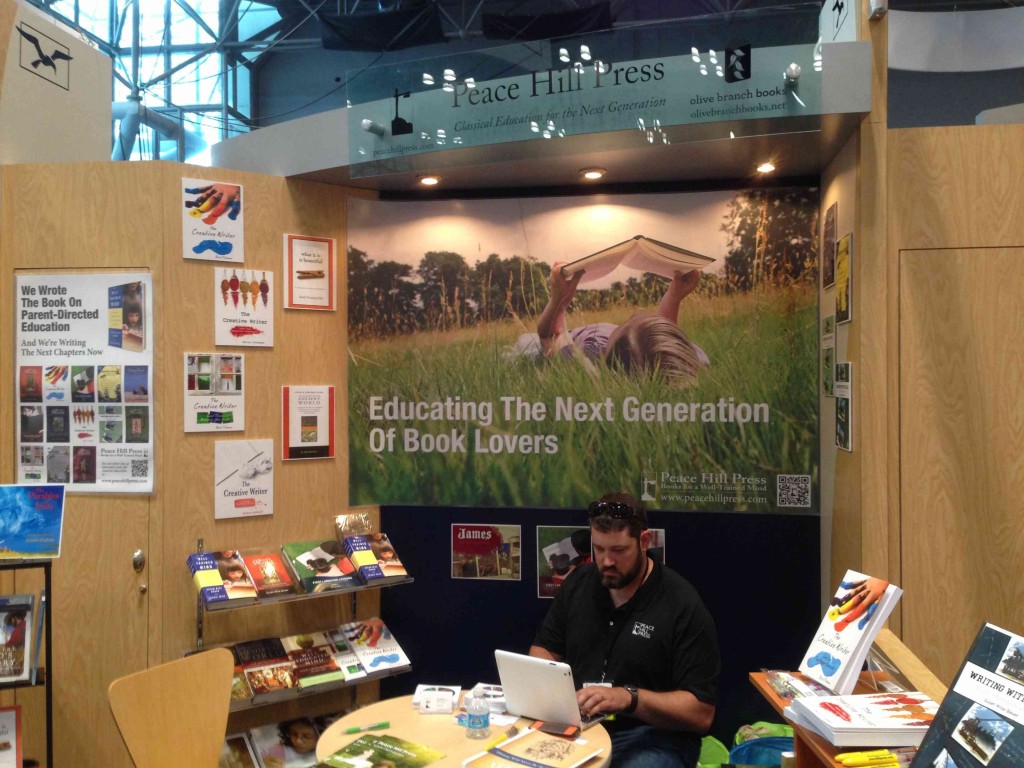 and here's another look at our smaller poster and the book covers for the complete Creative Writer series, up on the wall: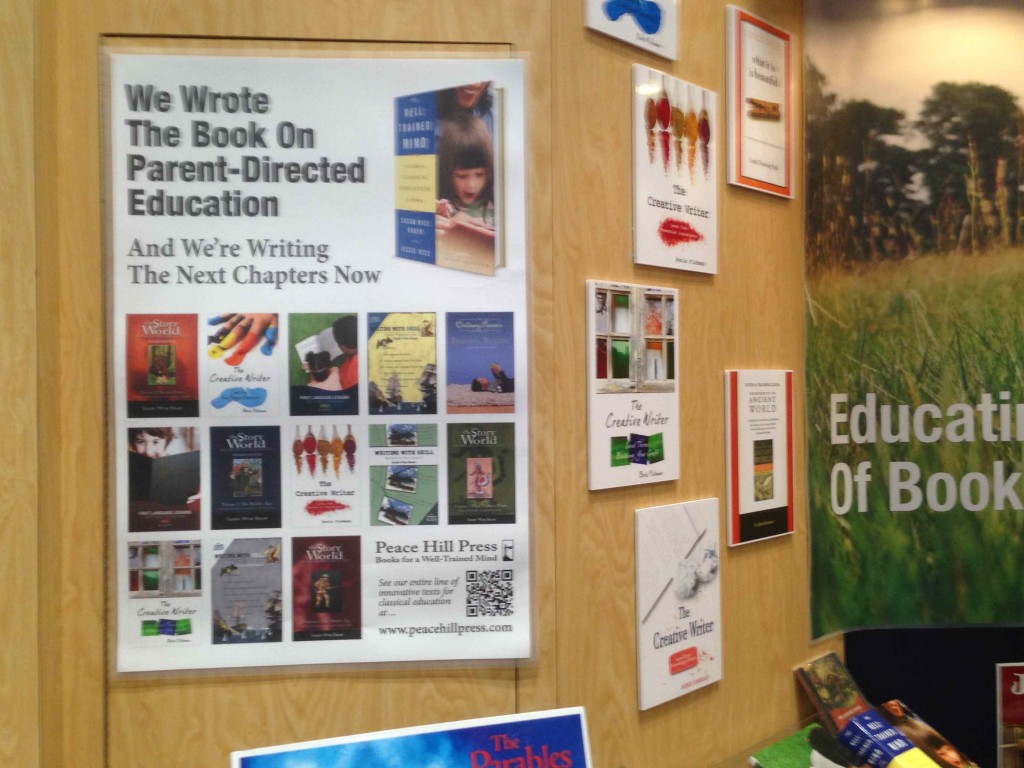 My favorite quote about BookExpo this year comes from the regular Publishers' Lunch email that I get on a daily basis:
"Book Expo America organizers continue to pull off the nifty trick of perpetuating an annual gathering for the US book industry that no one really needs anymore but lots of people still enjoy and find valuable."
BEA is valuable for us because other book professionals–foreign rights agents, producers of various kinds of multimedia projects, bloggers, reviewers, and booksellers– "stumble across" us and realize that we exist.
As a trade fair, BEA is useful and generates lots of interesting contacts.
As a social experience, it makes me want to run away and hide under the covers. TOO MANY PEOPLE. TOO MANY BOOKS. I'm essentially an introvert. This is JUST too MUCH.
A few pics, in lieu of a more thoughtful (and wordier–I've used up all my words this week) analysis…
No matter where you are in the hall, you can find Penguin. In fact, you can't not find Penguin. But I like it. The penguins look like they're dancing in the air. I wish I could dance in the air.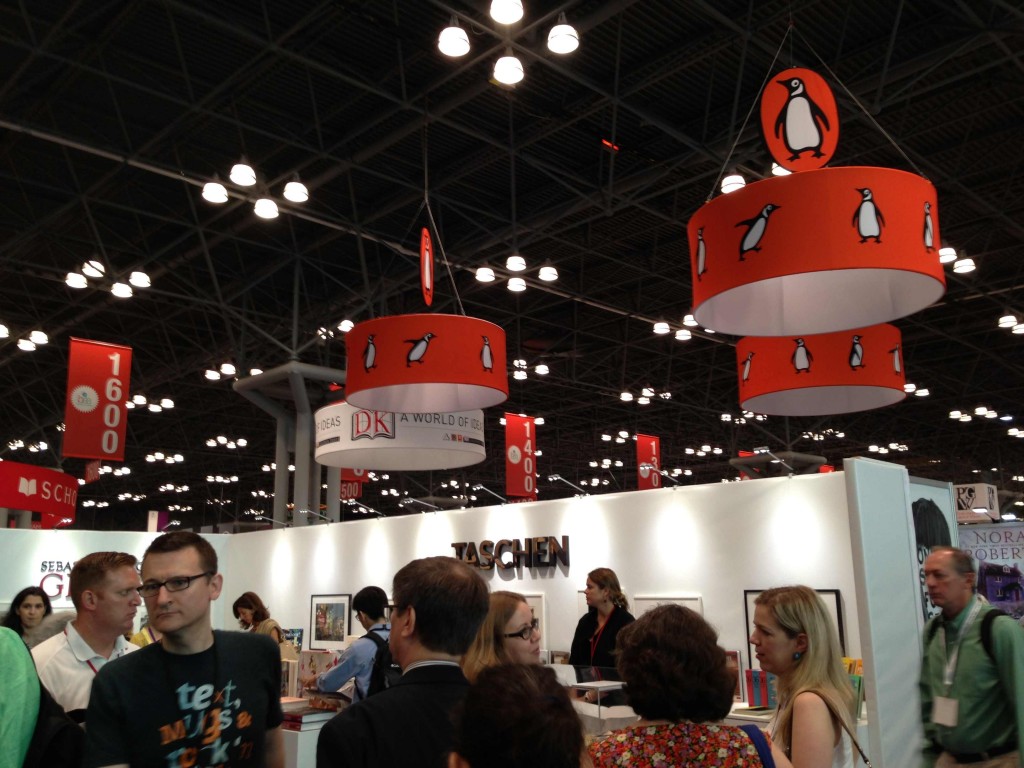 The children's publishers have a much cheerier side of the floor. (We're distributed by Norton, so we're over on the grown-up side. Which is fine, since we're one of the few publishers over there to have toys as give-aways.)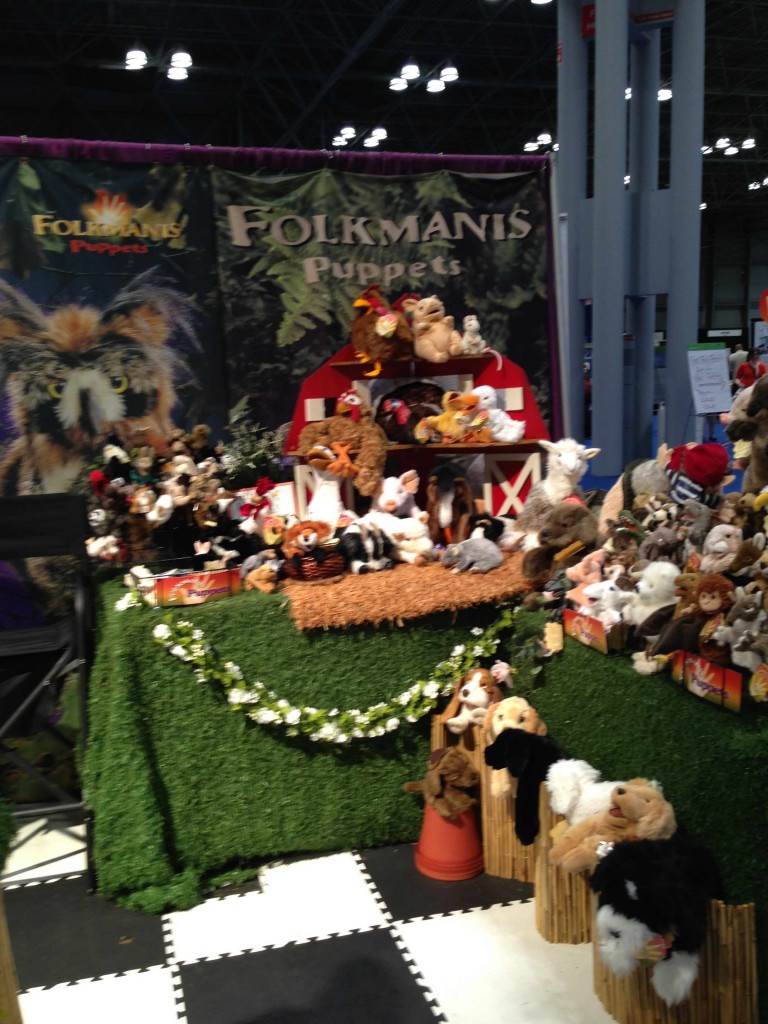 The Common Core standards had a large presence in educational publishers' displays. Carson-Dellosa tried to make it fun. Not sure it worked.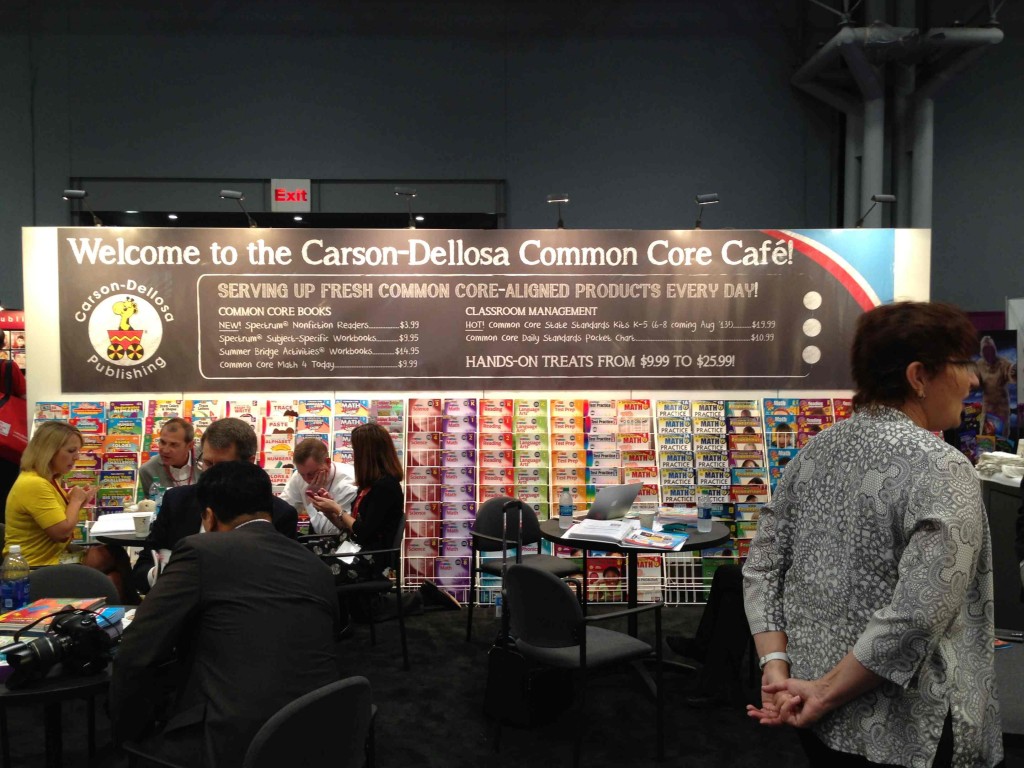 All of the women's bathrooms had lines. All of them. All day. I don't understand why facilities managers can't get a clue.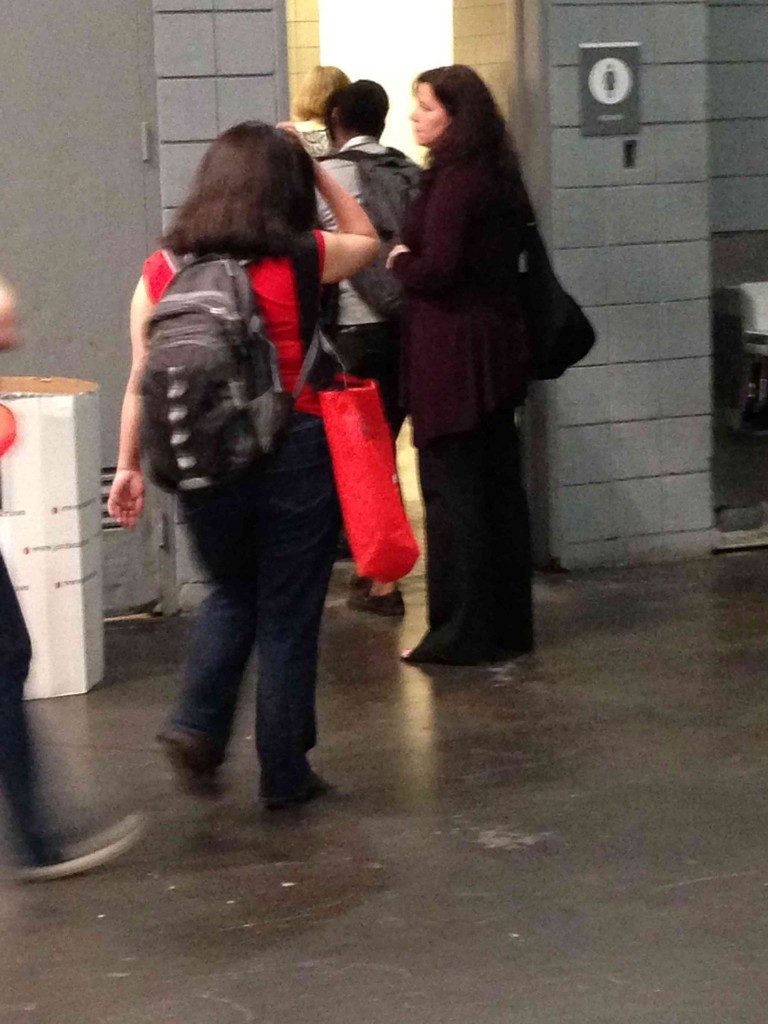 The lines for autographs were RIDICULOUS. Longer than the women's room lines, believe it or not.
Not sure exactly how clear it is, but this line for Rick Riordan's signing was, essentially, an all-day commitment.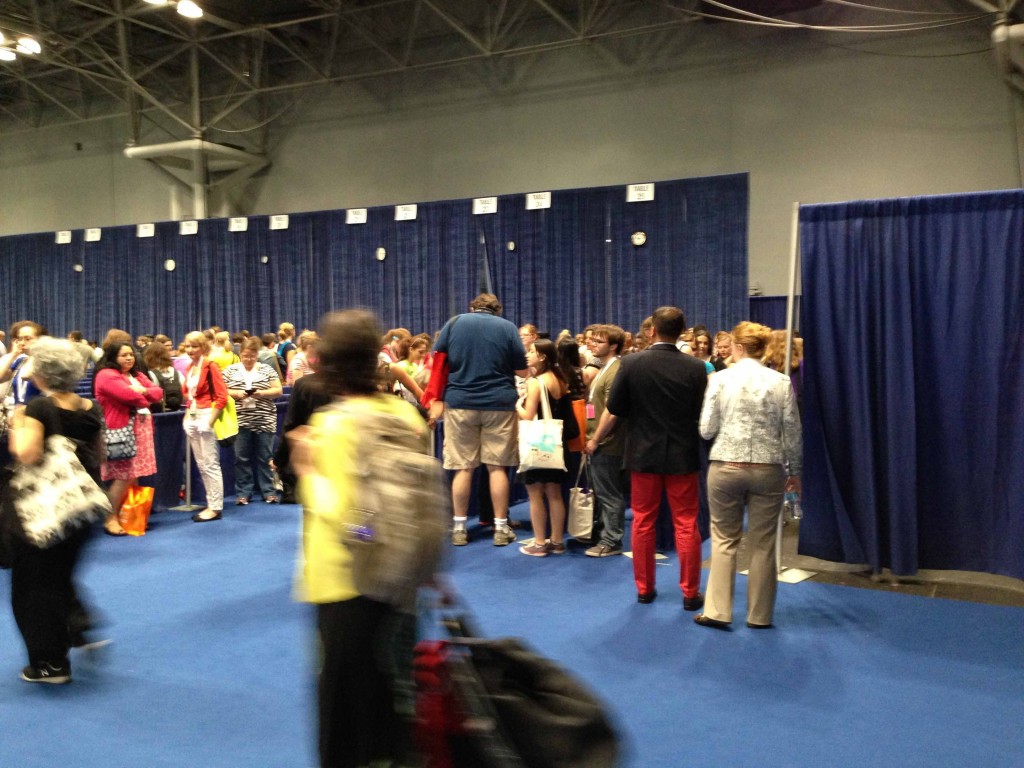 And this was a really good area of the autographing floor to avoid…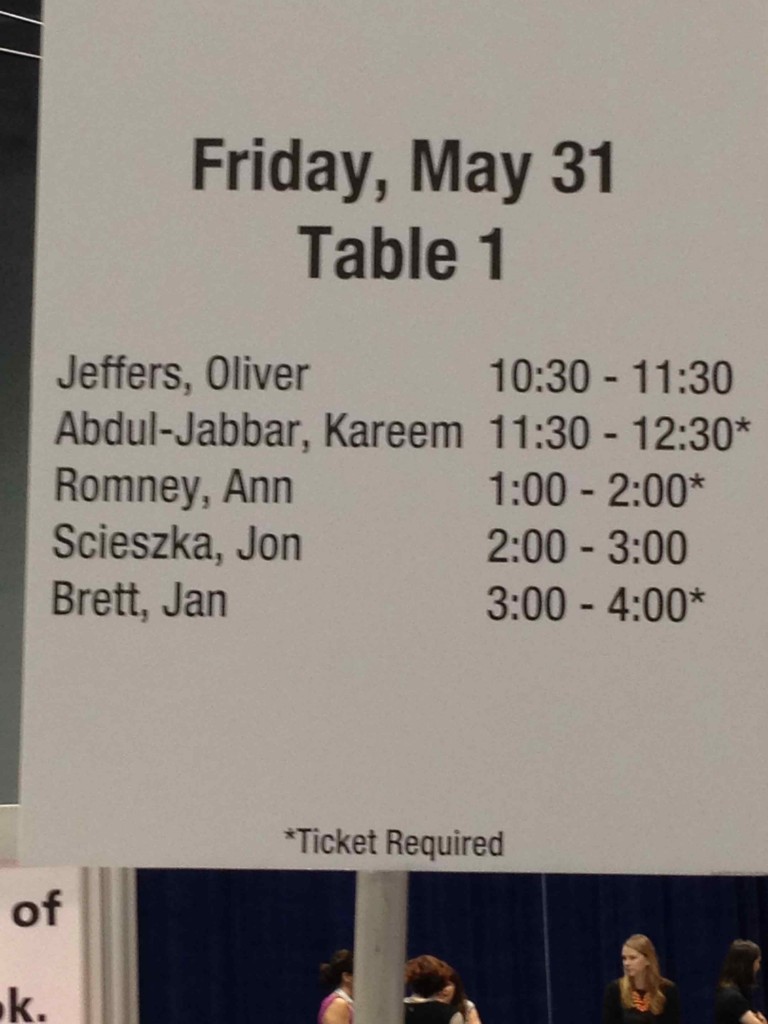 You know what's worse than eight million fans in one place?….No fans at all in your line. I don't know who this guy is, but it made me sad.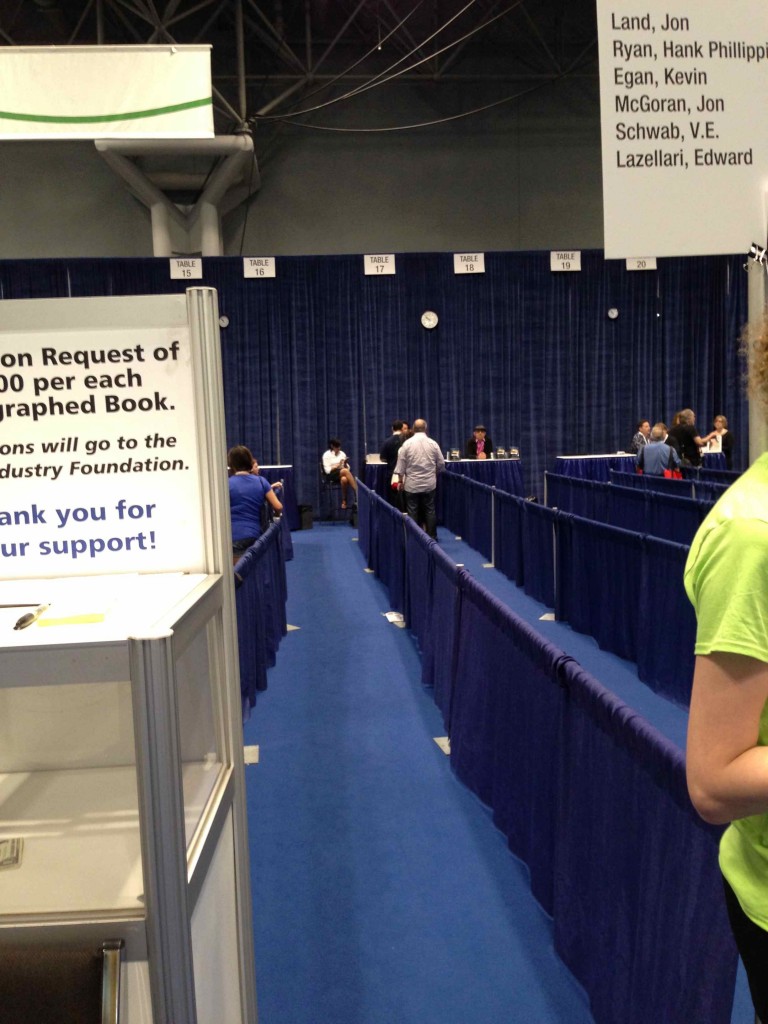 Um…that's kind of a downer photo to end on. But that's the nature of BEA. As a publisher, I enjoy being there because it's clear that the PHP books fill a need that few other publishers are addressing. As a writer? I hate it. Hate, hate, hate it. The show seems designed to point out that some writers are SUPERSTARS [insert exploding fireworks and dancing bears here] and the rest are…not. The lobby has six or eight banners which are larger than most middle-class houses, advertising Wally Lamb, John Grisham, James Patterson-ish novels. Walking into the Javitz Center, that's what strikes you: Here are the writers that COUNT.
Which is not even true. There are thousands of us who write, love what we write, write important things, and even make a living at what we write, who will never get a five-story banner at BEA. 362 days of the year, that is absolutely fine with us. The three days of BEA, we have to struggle to remember that we also make the book world continue to rotate.