Christopher and I flew into LAX yesterday, met Bob and Heather (my brother and sister-in-law), and headed straight for the LA Conference Center to get our Peace Hill Press booth set up for BookExpo. After a few culture shocks on the way,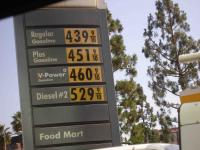 we arrived. The hall was divided up into publisher spaces, and the exhibition company in charge of running the show had delivered all of the boxes/furniture/posters shipped ahead of time to each publisher's spot.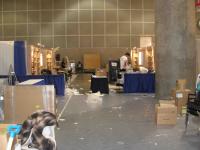 Bob and Heather set up the PTSB (the Portable Trade Show Booth–it's a metal framework with a blue velvet surface that forms a backdrop for our booth),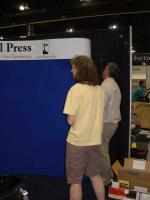 and we spent a couple of hours unpacking boxes and trying to figure out how to turn blank space into an attractive display.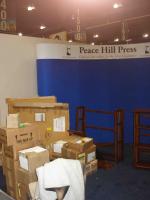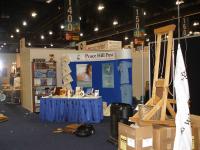 By this morning, Norton had finished setting up its space too (we're distributed by Norton, so our booth is actually within their aisle, which means we also get to benefit from the their plushy blue carpet instead of standing on the concrete floor.) Compare this with the night-before photo up top!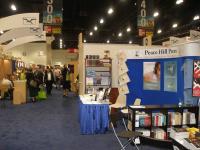 I'll take a few more photos today and report on the day's happenings as soon as I can…