I thought those of you who enjoyed the "cupcakes that look like vegetables" post from last summer might like this week's Family Day project: the Fairy Castle Cake.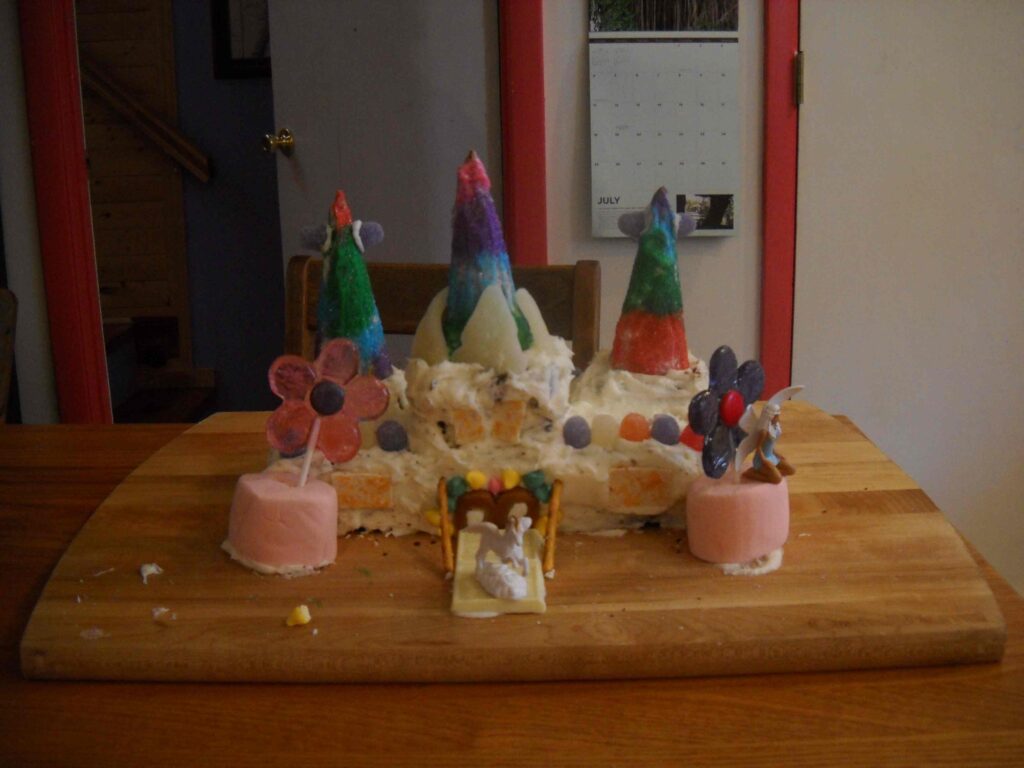 Ours is a little wobblier than the illustration in the book, alas. Also I find the giant fairy a little alarming.
But it tasted good (except for the lollipop flowers, which were some weird mango flavor).