It's a gorgeous morning. Clear blue sky, breeze. And a whole lot of branches on the ground.
Here at the farm, we're in pretty good shape. Thanks to the heroic efforts of our farm manager last week, most of the trees that COULD have been a problem got trimmed up or taken down before the winds hit. And, much to my surprise (and yours, if you watched this video I took at 6 PM yesterday), the road is still functioning. Washed, but stable.
Trees are apparently down between here and everywhere with a store, so I don't anticipate getting out of here any time soon; also we have no power (generator's running, though), cell or landline service. And although the farm is fine, the Peace Hill Press office next door isn't quite as well off.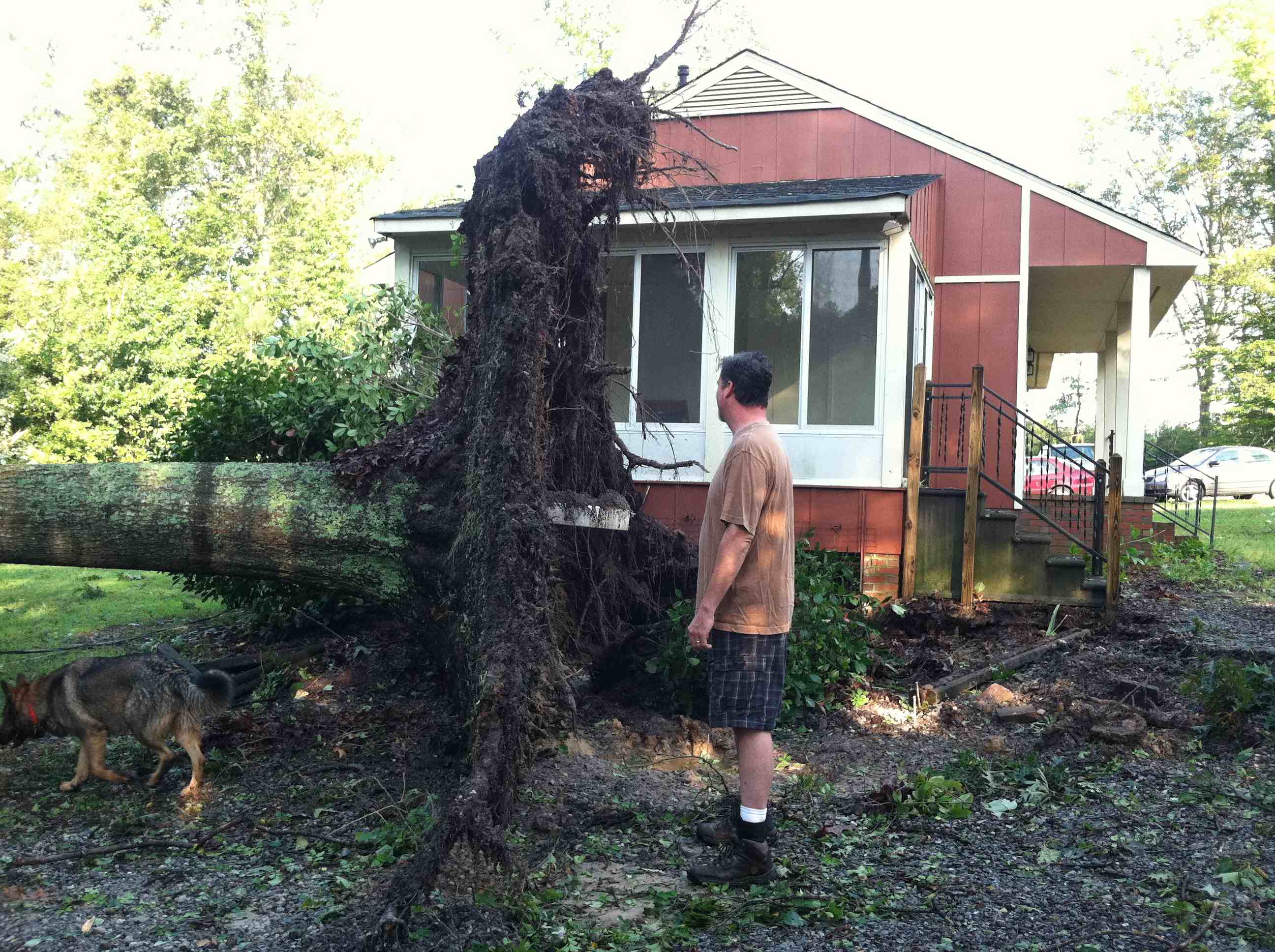 This is the big oak tree that stood beside the Press until 3 AM today. Now, believe me, I know how fortunate we are that the tree didn't go ONTO the office itself. But if you look to the left of the photo, you'll see the problem.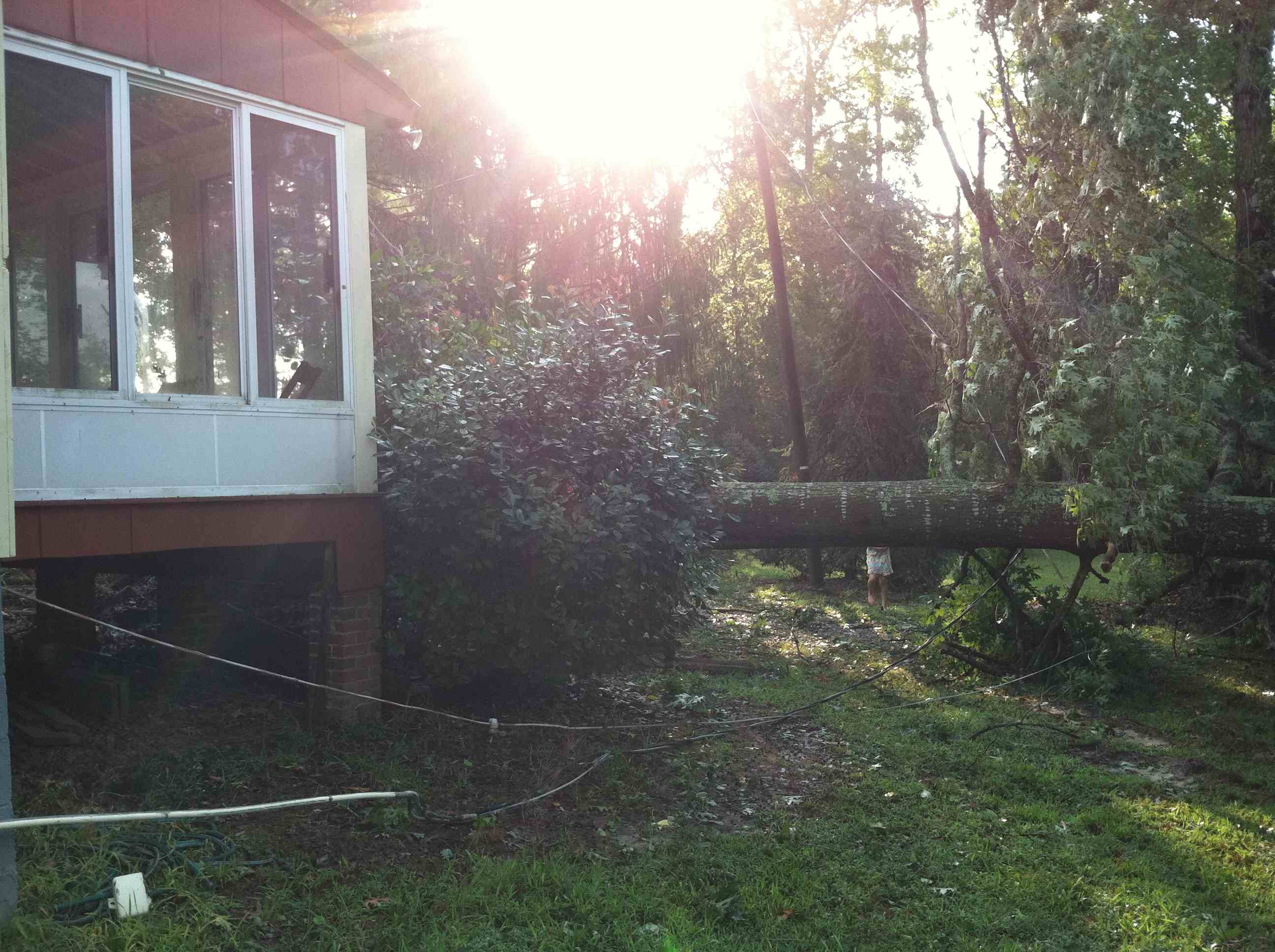 It sheared off both the power lines AND the phone/DSL lines to the office, plus pulling the meter almost all the way off the wall.
We're hearing that it might be a week or even two before all power is restored, and we have no idea where we fall in that spectrum. But I doubt we're going to see a Dominion power truck any time soon, and getting Verizon out here is going to be equally tough (particularly if my own phone doesn't start working again). And I don't know how long it will take me to find someone who can haul that tree away.
The Peace Hill Press store and site are fine, since they're hosted in Seattle and since our books ship from a warehouse in the Midwest. We're not going to be up and running at the office any time soon, though.
But there's a certain beauty even in the mess.