I am thankful to be safely home again.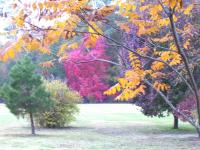 (My own front yard; it's a beautiful fall, this year.)
A few final scenes from Korea, just for fun…
The medieval royal palace in Seoul, with the modern world intruding.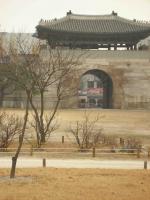 Squid, drying in long ranks along the shores.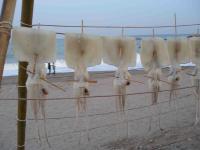 Morning tea with the monk on the mountain.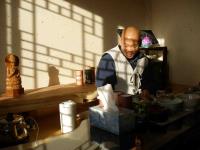 Christopher, who would have been extremely cramped if he'd lived in Korea in the Middle Ages.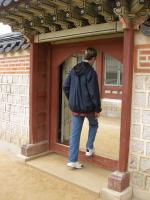 Treatment (apparently) for eye strain, courtesy of Dr. Han, who has followed in a long family tradition of acupuncturists.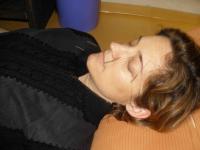 Odd dishes on the lunch table: This is fish sperm. Yes, that's right, fish sperm.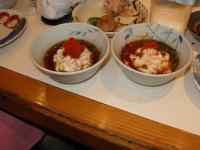 And this is the most gorgeous sushi in the world.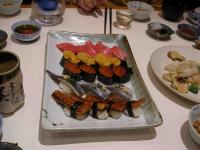 Finally, my gratitude again goes out to the publisher of Theory & Praxis, Mr. Kim, and my beautiful new friend Yeonglan Han, president of Corea Literary Agency, who spent the entire week translating for me. Many, many, many thanks. May we meet again soon.