The Great ARC Draw took a little longer than I expected, mostly because we had to print out all the comments and cut them apart by hand. I shamelessly bribed Dan and Ben to help me out, so they cut all the entries apart,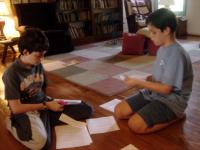 and put them in my cake-mixing bowl.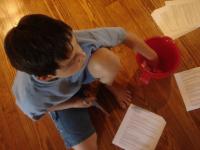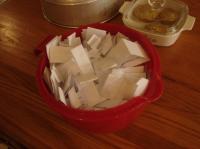 My husband, agreeing to be the Raffle Certifier, dumped them into a bag and shook them up to assure TOTAL fairness.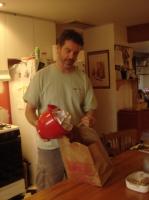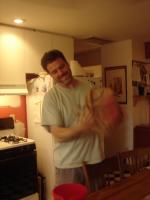 And here's the first name…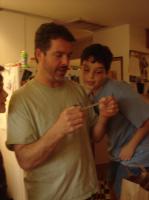 Now for the second shake…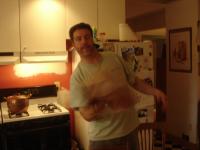 and the second draw….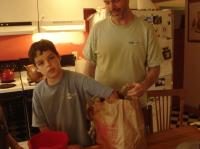 and the winner is…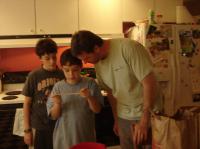 Erin Livs!
One final shake (this one accompanied by a victory chant),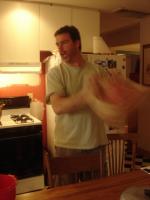 and Ben draws the last name,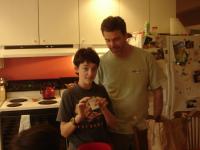 and unfolds it…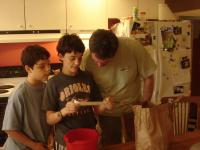 and the final winner: Lark!
Congrats to all three of you…and thanks for all of you who posted. I'm trying to think of a couple of consolation prizes, since I've still got this bag full of worthy names. Any suggestions?