Vacation is great. I haven't set my alarm since my last post on December 20th, and my husband bought me HUGE chocolate-peanutbutter cups at the local candy store and I've had one for breakfast every morning.
Next week I'll actually be getting back to work, since I haven't finished up the maps, timelines, and illustrations for the History of the Medieval World. I'll update you then on where the MS is in production (I haven't heard back from my editor; the Norton offices close before Christmas and stay closed until after the New Year).
In the meantime, though, I'm joining a challenge begun by one of the wonderful women on our message boards: to read a book a week in 2009. Fifty-two books in 52 weeks.
I read all the time for work. Like most writers and academics, I plow through several books a week related to my current project. But since I started writing the History of the World, I haven't been reading many un-work-related books. I have a whole shelf of titles I've been meaning to get to, but haven't.
So beginning tomorrow, I'm reading a book a week that ISN'T related to anything I'm doing for work. Every Wednesday evening, I'll post my reaction to the book I just finished and the title of the next book I'll be reading.
First title: James Wood, How Fiction Works. I pre-ordered this book before publication (back in July) and still haven't read it.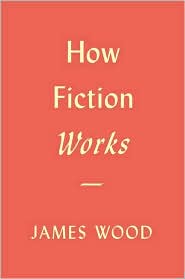 (Incidentally, that's a truly hideous cover. If I were James Wood I'd be lobbying for a redesign.)