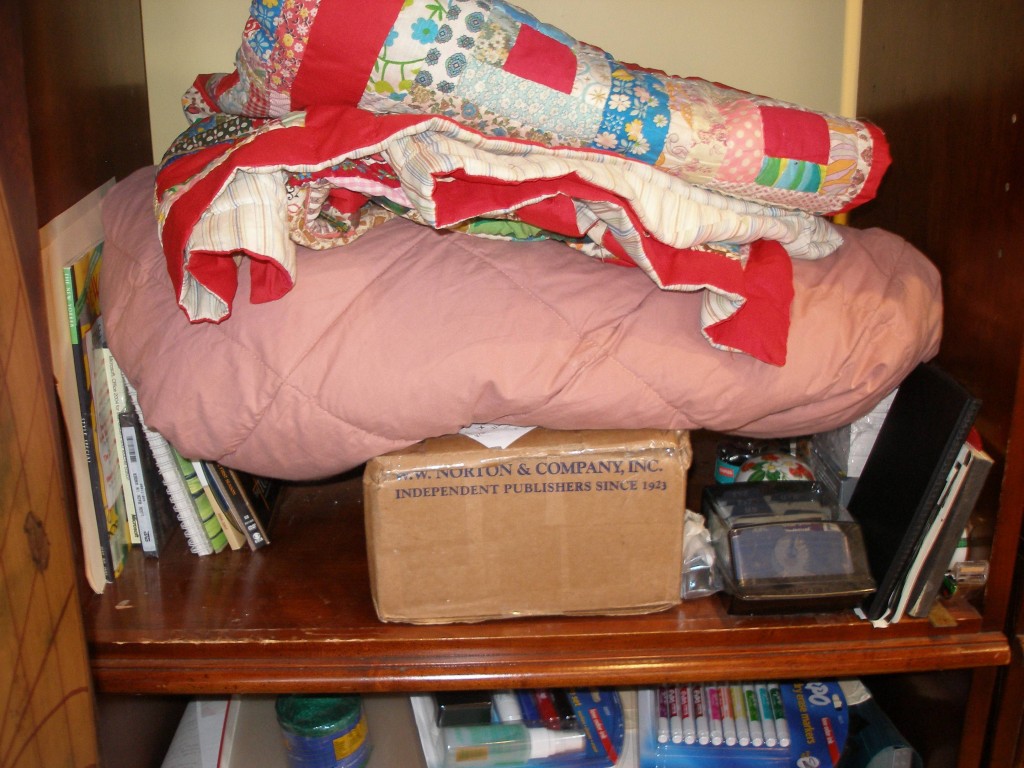 Well, not completely wordless. I can't really go completely wordless. But maybe the picture almost speaks for itself.
That is the copyedited manuscript of the History of the Medieval World, which is due back on May 22.
I put it in a safe place, on this shelf behind my desk.
When I sit at my desk, I can feel it watching me.