So I haven't posted on my blog in a couple of weeks. And here I thought that, once the History of the Renaissance was turned in, I'd be all bloggy again.
Actually, I feel weird. I've been focused on that manuscript for SO long that I'm feeling a little…gormless. Unfocused. Scattered. Clueless. In fish-mode. (You know, where you go a little to the left, and then a little to the right, and then a little to the left, and then you turn around and go back the way you came.)
So here's what I'm going left and right and back and forth with.
I'm getting the second level of my middle-grade writing program, Writing With Skill, ready for the beta-testers.
I'm still finishing up the maps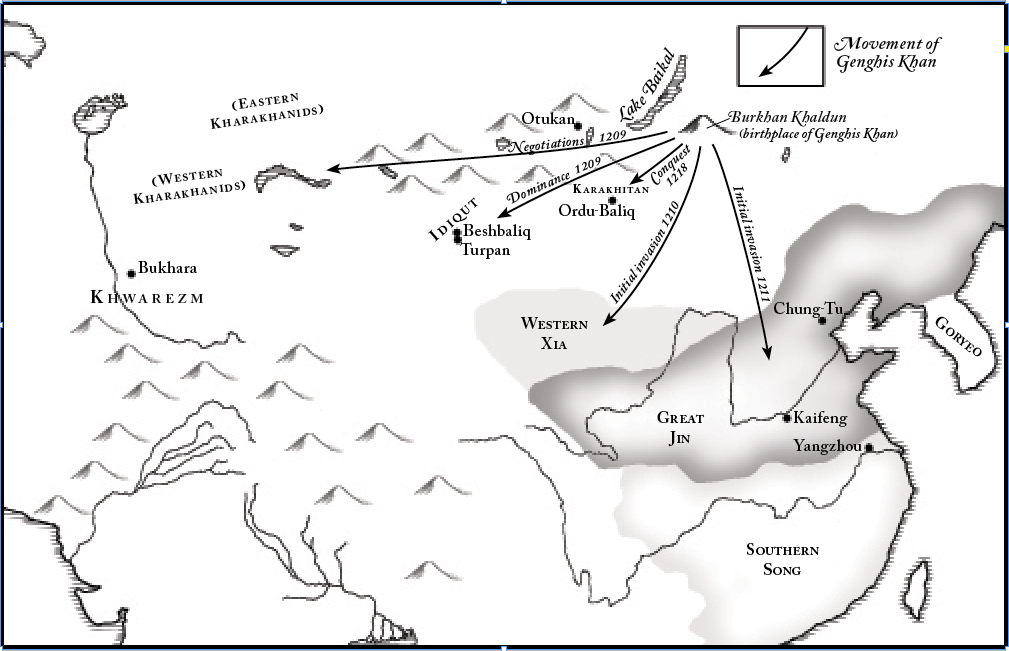 and timelines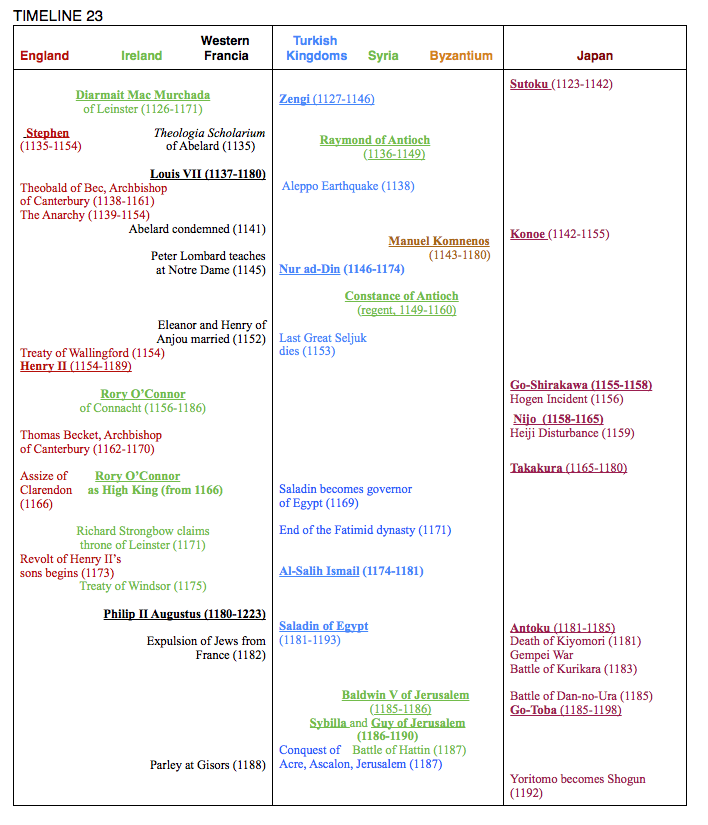 for the History of the Renaissance. That's time-consuming and particular work. (You'll notice the color-coding; don't get excited, the final versions will be black-and-white, like those in the previous two volumes,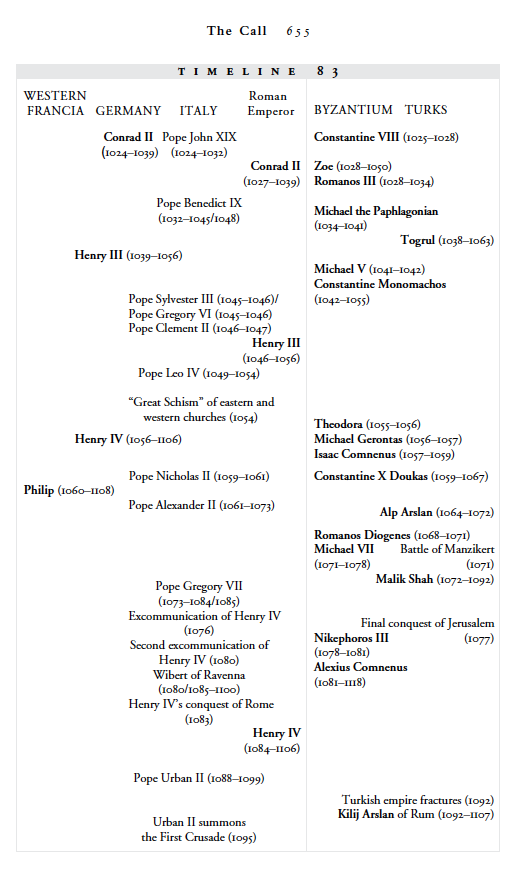 but the color-coding is a strategy that the good folks in Norton's production department came up with to try to avoid a repeat of previous frustrations.)
I'm trying to decide which chapters need illustrations.
I'm finishing up the summer's conferencing (on my way to the Society for Classical Learning, even as I type this). Still have a Texas conference to go.
Working on the next Peace Hill Press catalog, the one that we'll launch in 2013.
Getting ready to can/freeze the eight zillion peaches that are about to come in. After several years of bad crops, we're looking at a bumper harvest.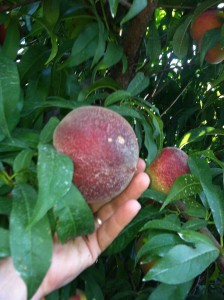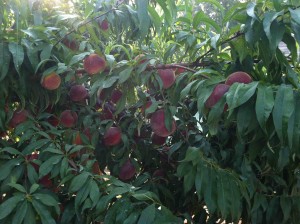 (Yes, this is better living through chemistry and, yes, I too feel ambivalent about it.)
Getting ready for the arrival of the sheep, most recently by adding a guardian donkey to the farm. This is Athena, named after the goddess of war. Which you would understand, if you saw her go after the dogs.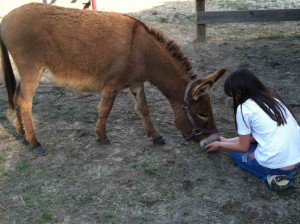 All of this is great stuff. It just feels so scattered. I don't miss the pressure of always feeling behind, which I've lived with for the last year as the History of the Renaissance oozed farther and farther past its original deadline. But I miss the single focus I had when I was working on it.
Which is probably why I keep contemplating starting another Really Big Project…