This weekend I'm in Cincinnati at the Duke Energy Center, giving eight workshops on writing, literature, and classical education at the Midwest Homeschool Convention. This is a big and very friendly convention, and I've decided that I wouldn't mind living here if I could eat at the French bistro JeanRo and the gastropub Nicholson's on a regular basis.
There's an enormous vendor hall here,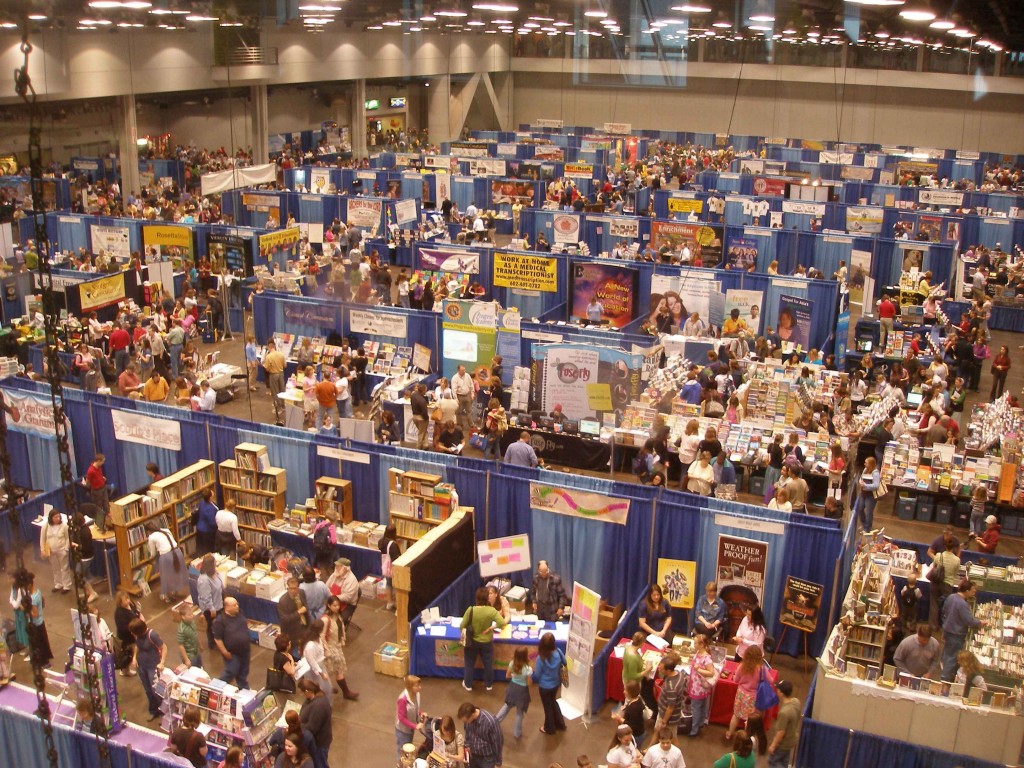 and the workshop rooms hold a couple of hundred people each; here's the right side of my 9:30 AM writing seminar,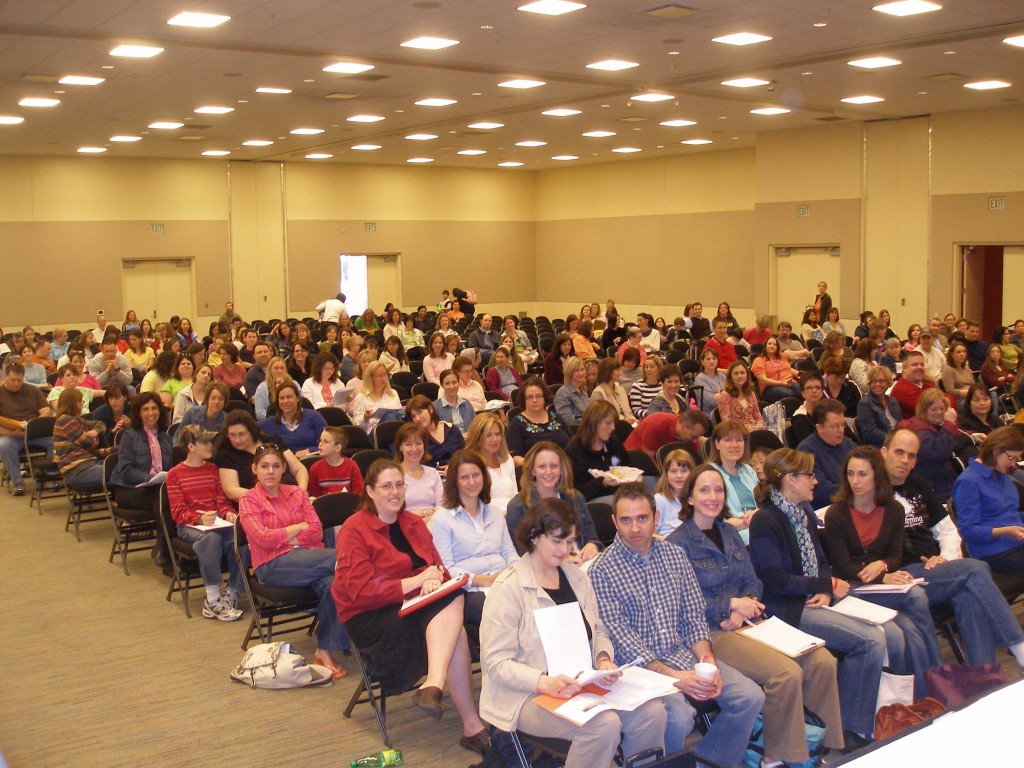 and here's the left side.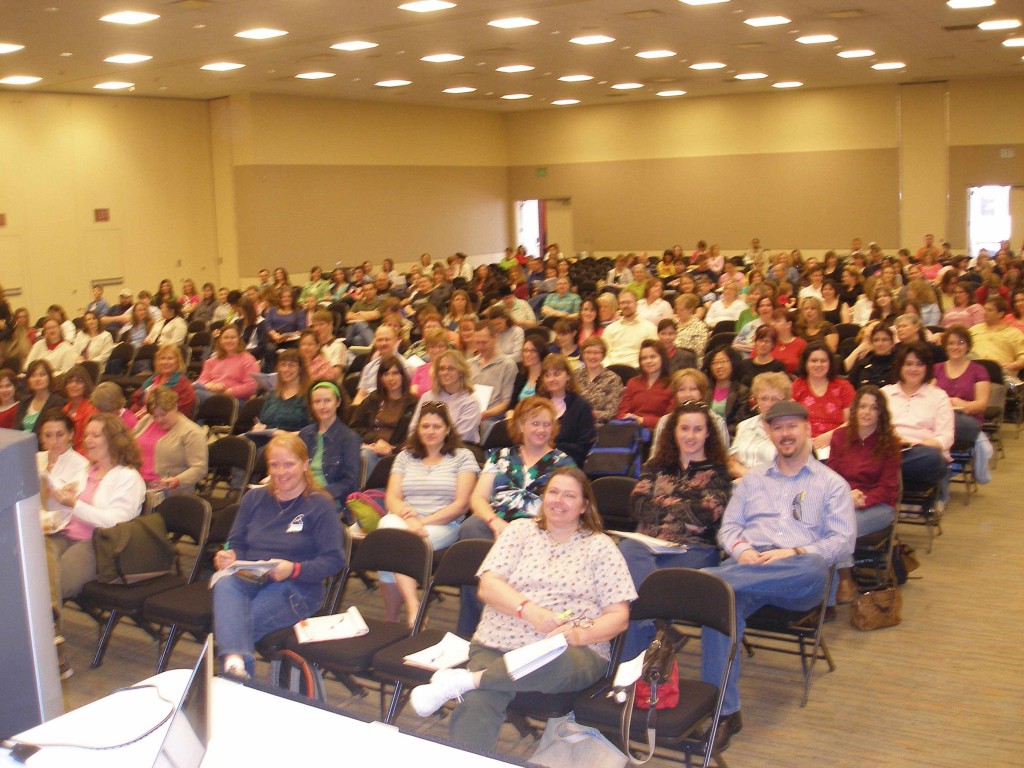 The only problem with this convention is that I said I'd do eight workshops. Eight workshops in two days and one evening is proving to be right at the edge of what I can manage.
Hey, I think I'm getting middle-aged.