I was just getting going on the second draft and finding some kind of momentum when I GOT THE FLU.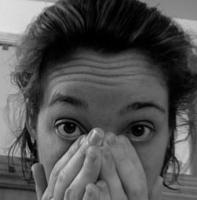 I haven't had the flu (the real thing) in eleven years. Well, this is it. (My cousin, who's a nurse, says, "You always think you've had the flu until you REALLY have it. And then you think…Oh. So THIS is the flu.")
AGGHHH.
Will post again when I'm not delirious/dead.