We arrived yesterday at the Javitz Center for BookExpoAmerica, the big annual trade book fair attended by hundreds and hundreds of publishers, all with new releases to promote. (I'll post some pictures of the conference itself once I'm home.)
We arrived on Tuesday to find our booth space looking like this: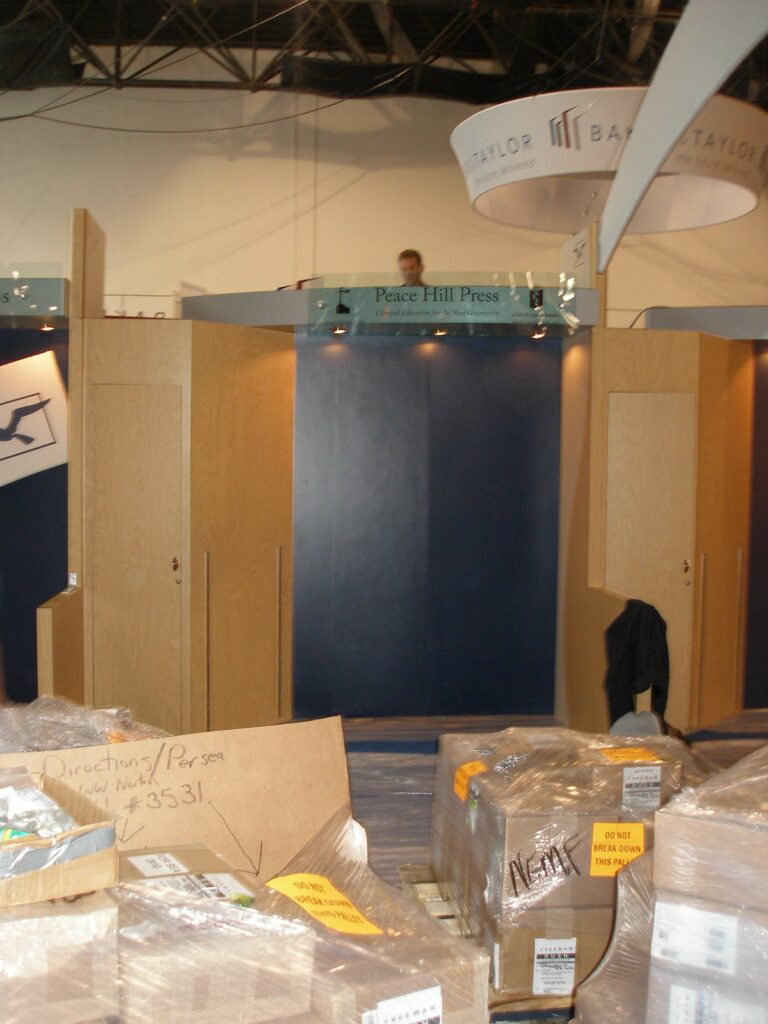 and all of our books looking like this (side view down the aisle):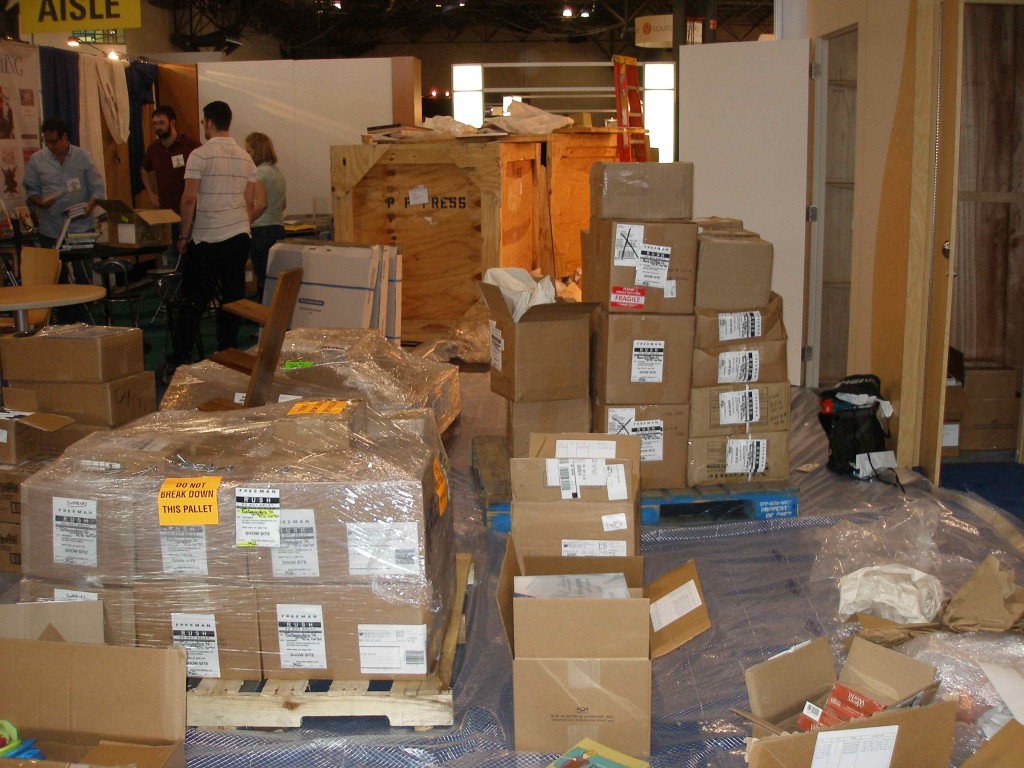 which meant that we had to unwrap all the pallets and open the boxes before we could get started with the setup.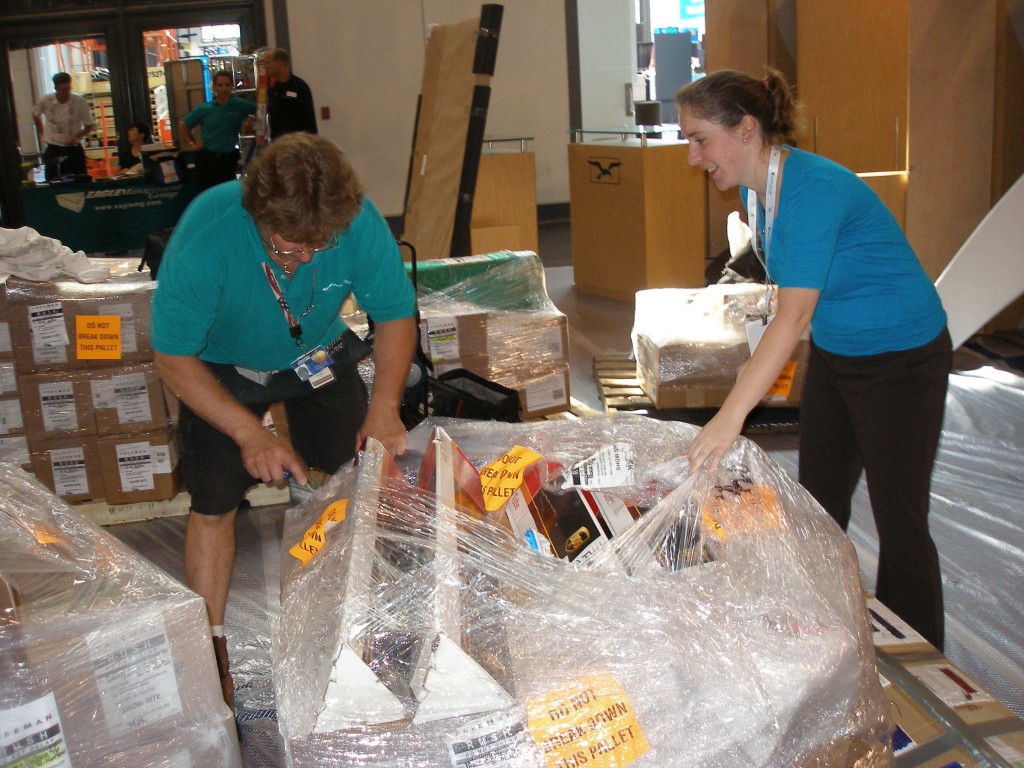 (That's not me over on the left, by the way; that's a Freeman Exhibits guy from New Jersey who was helping Mollie open up the pallets. Although he did tell me that he was sure we'd met at some point before.)
At that point we discovered that the books we'd ordered sent to New York for display had been triple-ordered. We had TONS of books. FLOODS of books. RAFTS of books.
So we spent the next five hours unpacking all the boxes, inventorying the contents, figuring out how much we could cram into the booth, repacking the rest, and finding places back in the Norton storage closet to put all the extra boxes. Then we could set up the booth.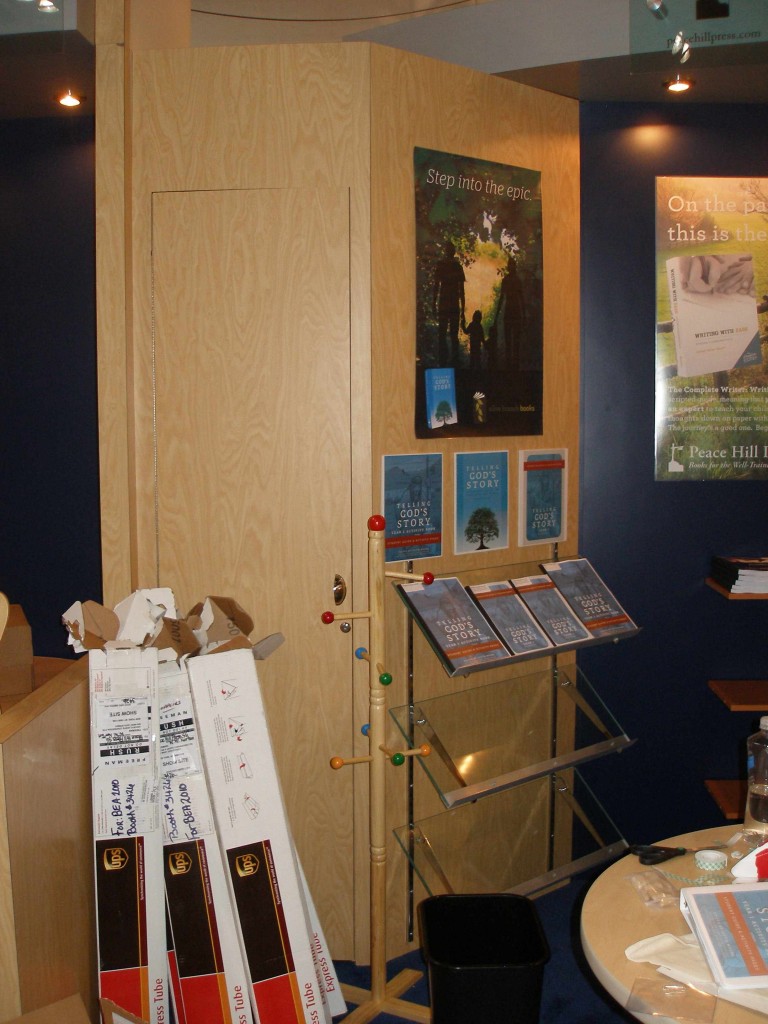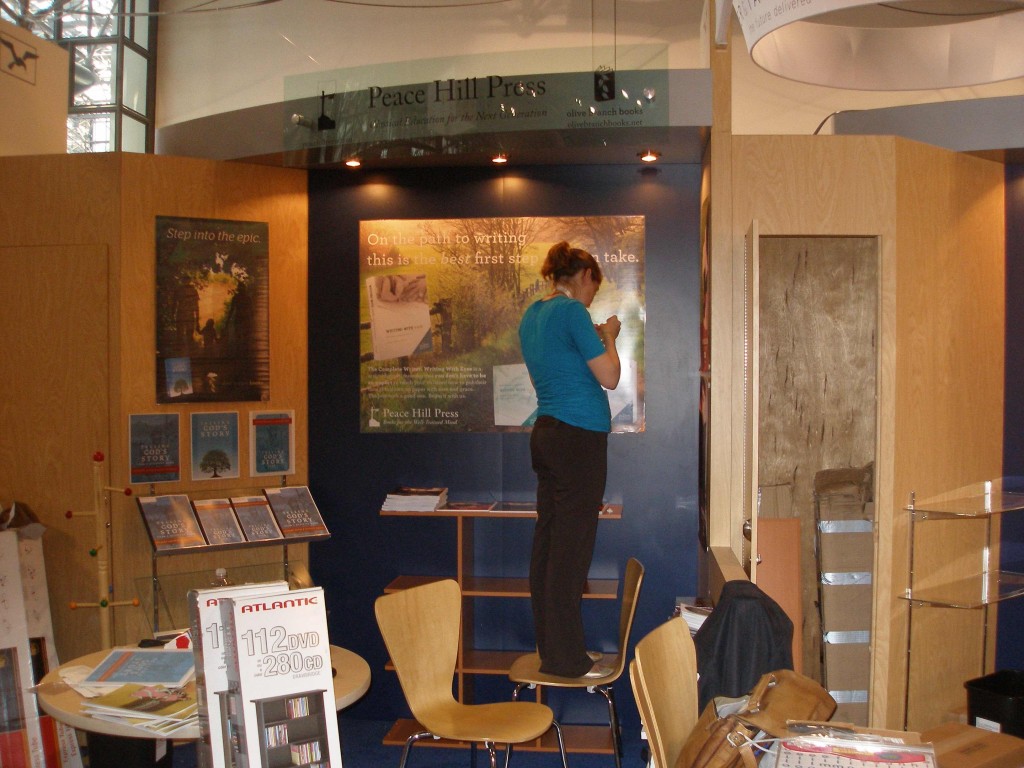 Ta da!