Nothing exciting, that is. No word on the upcoming book. No reviews. Nothing to do that would hurry it along. Lots of tedious research on the Byzantine-Persian-Arab wars of the seventh century. Lots of sorting through lists of caliphs, emperors, shahs, kings, and Visigoth warrior chiefs.
But for three whole hours last week, we had SNOW. It came down in buckets, out of an almost-clear sky, with no warning whatsover.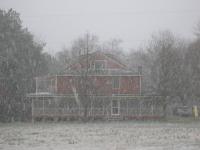 Christopher was awed,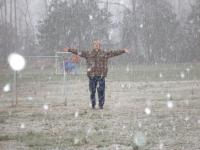 Daniel staked out a sniper position, snowball in hand,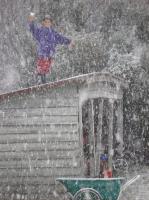 and the whole family rejoiced.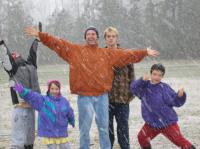 Then the sun came out, it all melted in twenty minutes, and we went back to work.
Ah, January.