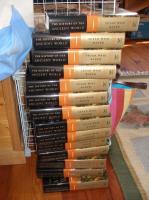 …And the wait continues. My twenty-five author's copies showed up this week, and Norton is now shipping to wholesalers, but since the official pub date of March 26 hasn't arrived, no one's selling the book. It's like those last two weeks of pregnancy, where every day feels like it's about seventy hours long, and you keep TELLING yourself that in the grand scheme of things it's REALLY not that long to wait…which never worked when I was pregnant, and it's not working now either.
In the meantime, I'm doing my duty as pastor's wife, which this week included calling a square dance at church.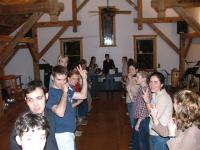 Somehow it never occurred to me that this would be part of the job.
And I'm writing (because that's what I do). Working on the history of the medieval world, drafting out a writing program to use with my two oldest kids, doing a final round of dissertation revisions–I'm supposed to defend it in three weeks, although frankly I'm at the point where I feel like saying…Oh, just forget about it, it's too much trouble. And the William & Mary doctoral robe doesn't even have a hood. And it's GREEN.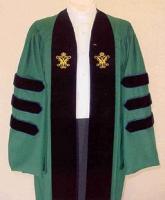 Anyway, by the end of March the dissertation will be defended, the book will be out, and I won't even have thirty post-pregnancy pounds to lose. (Although maybe five or six post-dissertation pounds.)