This weekend, six of my eight-sheep "starter flock" arrived on the farm.
I've wanted to raise sheep for YEARS. I researched the breeds; I wanted wool as a priority over meat, good temperament, naturally polled (hornless) if possible, and good "tourism" value for the visitors to the Peace Hill B&B. Finally I settled on Leicester Longwools, a breed developed in the eighteenth century by the English farmer Robert Bakewell. Leicester Longwools (you can read about the breed here) nearly died out before Colonial Williamsburg's breed conservancy program began to raise them, about twenty years ago. They're still rare, and I like the idea of helping preserve a breed. Plus, I wanted some sort of historic connection to this part of Virginia, and these sheep were raised here in colonial times.
I bought sheep from three different farms, hoping to get as much genetic variety as possible: Row House Farm, Old Gjerpen Farm, and Hopping Acres. The complete flock will have three white ewes and three black (the black longwools are even rarer), plus a white ram and a black ram.
So far, the lambs from Old Gjerpen and Row House have arrived. We're heading off today to pick up the last two from Hopping Acres.
And here they are! (Yes, these are "lambs." They'll be lambs until they turn a year old, but as you can see, they grow pretty fast; they're 3-4 months old right now. The rams are probably around 100 pounds right now and will top out closer to 200; the ewes are in the 45-60 pound range and will end up around 150.)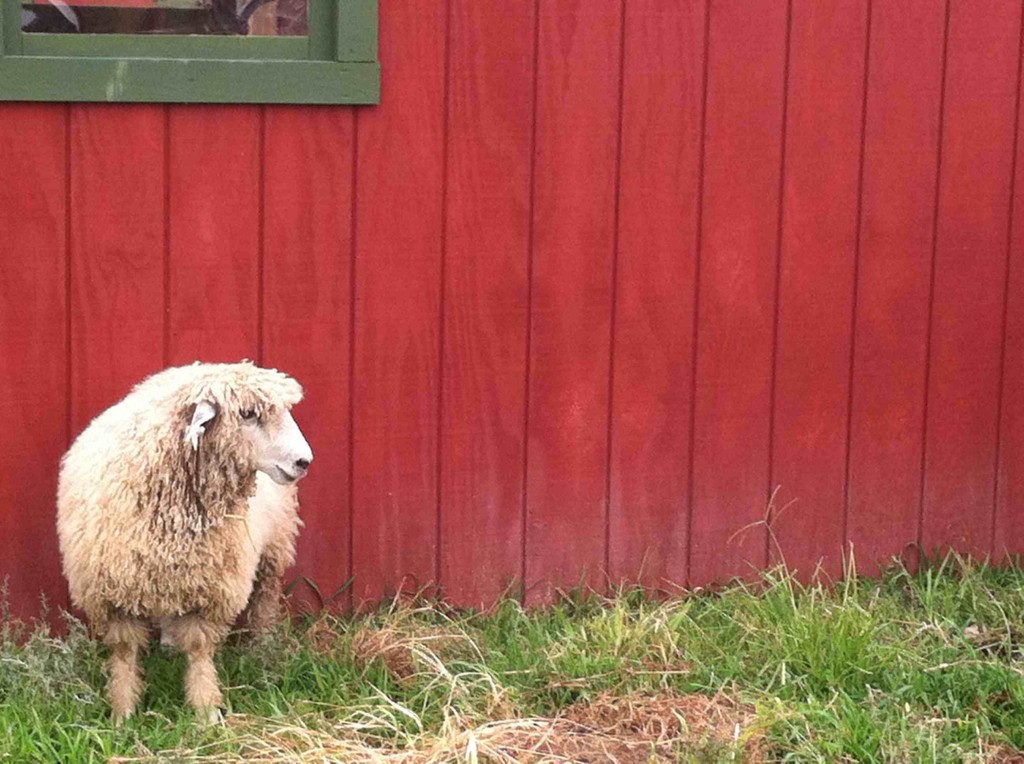 This is Mr. Bingley, contemplating his new home. Most shepherds name their flocks each year with a theme, so we decided that this year's theme would be Pride & Prejudice. The black ram is Mr. Collins. (We have two cats named Darcy and Wickham, so those names were already taken, in case you're wondering.)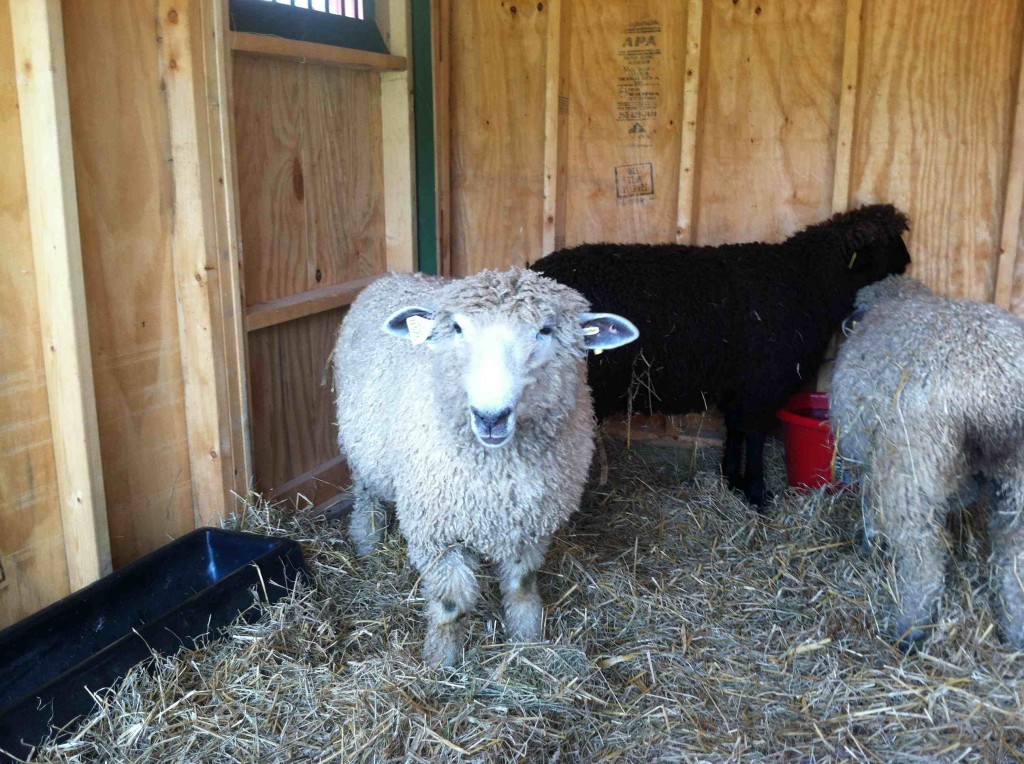 Mr. Bingley keeps a watchful eye inside the sheepfold…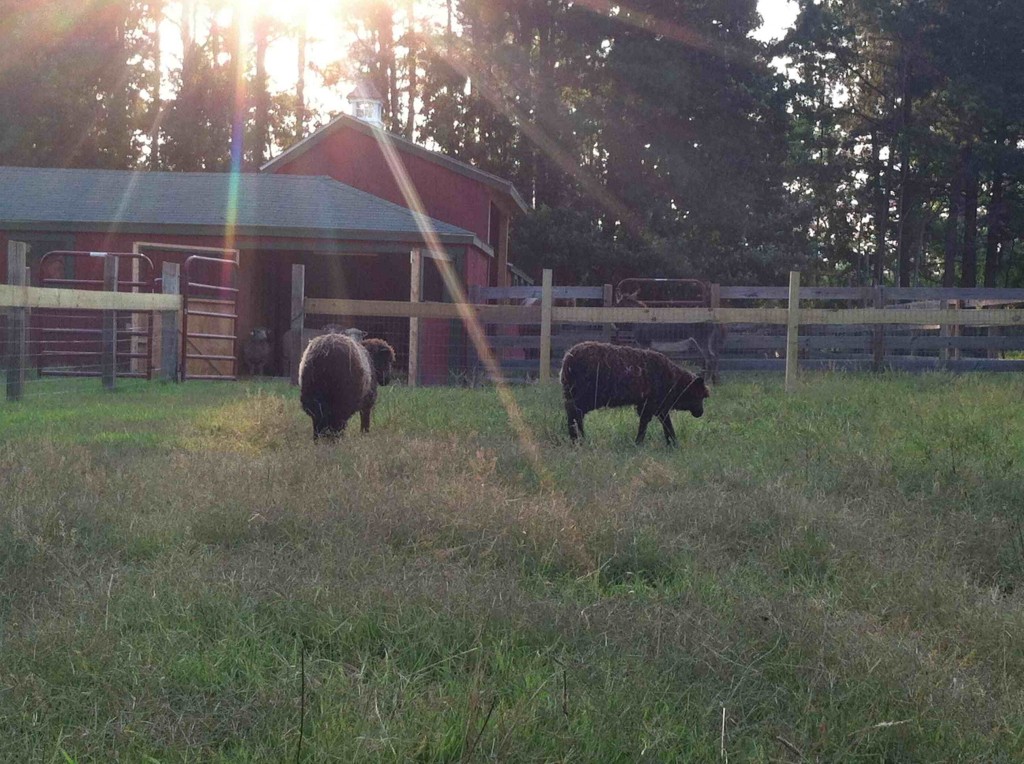 Lydia and Charlotte graze at sunset…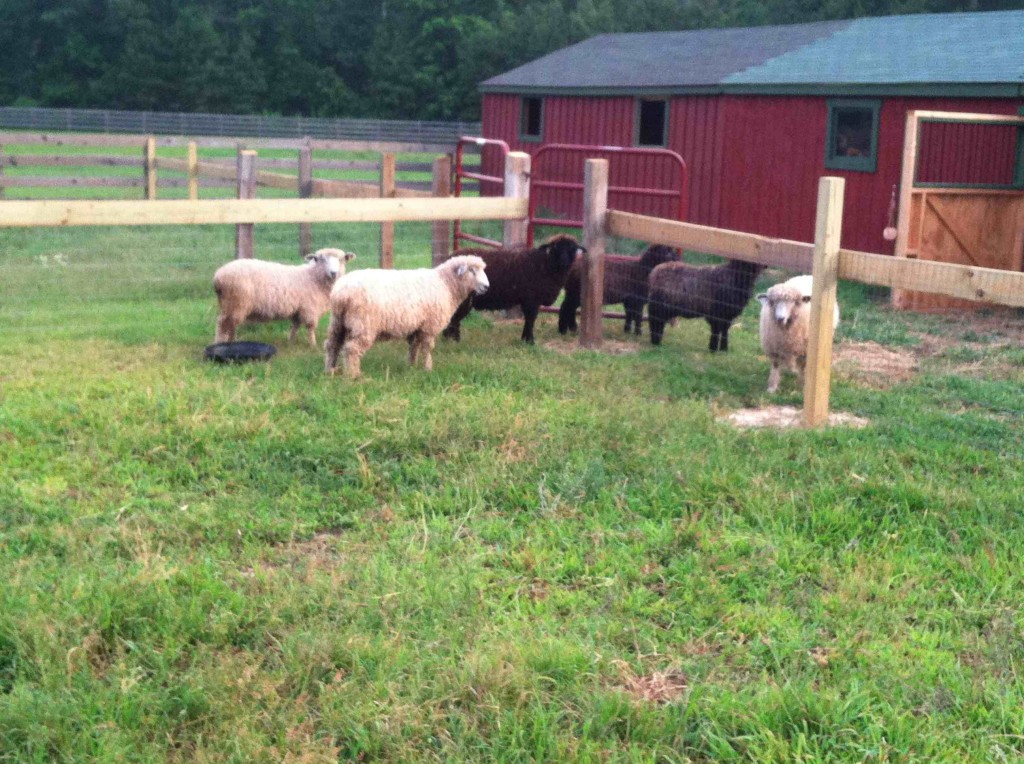 And here's the flock so far. Mr. Bingley and the white ewes, Jane and Elizabeth; and Mr. Collins, the black ram, with Lydia and Charlotte. The last two ewes we'll pick up today, one white and one black, are Georgiana and Caroline. (Yeah, we had to go kind of deep into the character list.) I'll post photos tomorrow.
We'll separate the rams from the ewes in a month or so, and if all goes well, we'll re-combine them in November and have lambs in March or April.
This falls under the "doing a few other things" heading on my blog, I guess…